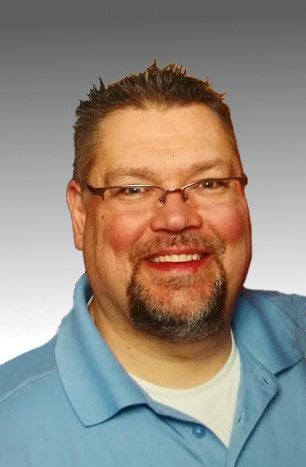 Shawn James Mehlhoff, 50, died June 12, 2019, at Sanford Medical Center, Fargo, with his loving family at his side.
Services will be held at 11 a.m. Tuesday, June 25, at First Lutheran Church, Mandan, with Rev. Gene Anderson officiating. Burial will follow at Mandan Union Cemetery.
Cremation has taken place and the family will greet friends from 5 to 8 p.m. Monday, June 24, 2019, at Buehler-Larson Funeral Home, Mandan, with a prayer service at 7 p.m.
Shawn was born Jan. 29, 1969, in Minot, to Mylo and Ardell (Schwartz) Mehlhoff. The family moved around North Dakota until settling in Mandan where Shawn grew up and graduated from Mandan High School in 1987. Following high school, Shawn attended and graduated from Bismarck State College before moving to Fargo to attend North Dakota State University. He graduated from NDSU in 2000 with a Bachelor of Science in Business Administration. In 2010 Shawn returned to school and achieved a Master's degree in Human Resources from the University of Mary in Bismarck. He received his Minnesota Real Estate License in 2016.
Shawn married Janell Martell in Detroit Lakes, Minn., in 2003 and started family life. Shawn adored his step-son, Gage. His daughter Madison was born in 2005 and quickly became the light of Shawn's eye. His family lived in Brookings, S.D., Fargo, Bismarck, and Albertville, Minn. The couple later divorced, and Shawn resided in Fargo at the time of his death.
A charismatic and popular bartender in both Bismarck and Fargo, Shawn was quick to make friends and will be missed by many. Shawn loved music; Van Halen (DLR), Dokken, Queensryche, Jimmy Buffet and Richie Kotzen counted among his favorites. He was also a big fan of movies and especially enjoyed comedies and sci-fi. Captain Ron was his favorite movie, but Alien, The Empire Strikes Back, and Blade Runner were closely behind.
Shawn was a true "foodie" who loved to cook and was an outstanding grill-master. He was an avid reader and had an entire collection of books by celebrity chef Guy Fieri. The king of random knowledge; Shawn even knew Michael J. Fox's middle name. If you think you could stump him with weird facts and trivia, you'd be wrong. As a lifelong Minnesota Vikings fan, it is unfortunate that Shawn will not be able to call everyone to celebrate their Super Bowl win this year.
On the outside Shawn was always the life of the party, witty and humorous. However, on the inside he struggled with severe depression and turned to alcohol to ease his pain. The disease ultimately took a toll on Shawn's health and robbed him of the things he dearly loved.
Shawn is survived by his daughter, Madison Margaret, Albertville, Minn.; one brother, Miles (Jessica) Mehlhoff, two nieces, Hayden and Parker; and one nephew, Maxsen, all of Mandan; one sister Michelle (fiance Michael Elstad), Bismarck; and friends that considered him a brother.
Shawn was preceded in death by his grandparents; parents; his niece, Taylor Goven; and numerous aunts and uncles.
Your wings were ready, but our hearts were not. Shawn lost his way and was unable to find his way home.
(Buehler-Larson Funeral Home, Mandan)