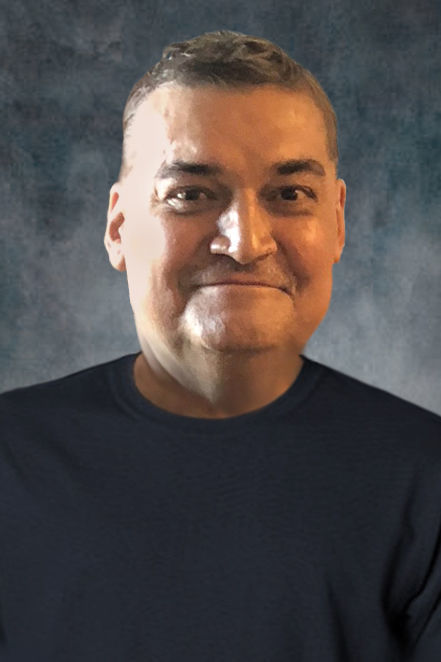 Rodney Leingang, 51, of Bismarck, passed away Oct. 30, 2019.
A Mass of Christian Burial will be held at 10:30 a.m. Tuesday, Nov. 5 at St. Joseph Catholic Church, Mandan. Inurnment will be held at Mandan Union Cemetery.
Visitation will be from 5 p.m. to 8 p.m. Monday, November 4, 2019 at Weigel Funeral Home, Mandan, with a Rosary/Parish Vigil at 7:00 p.m. Visitation will continue at the church one hour prior to the service on Tuesday.
Rodney John Leingang of Mandan was born March 16, 1968 in Fort Yates to John and Alma Leingang. He graduated from Solen High School in 1986. During his high school years, he worked as a ranch hand at the family farm for which he loved. He also helped various farmer ranchers in the Solen area. He then furthered his education at NDSU in Fargo and majored in business management. Rodney worked for Cedar soil conservation for two years, then worked at Prairie Knights Casino as a shift manager where he became well known for his sharp attire, his cologne, and especially his perfect hair. Someone always had a compliment on his bright shiny shirts and ties.
In 2010, Rodney moved to Mandan and worked at Support Systems and Menards. Sharp-dressed man is what will be greatly missed of Rodney. He is the only man we knew that would take an hour-long shower and another hour to get ready. Rodney's pride and joy was when his daughter Paige was born in 1996. She learned his fishing traits. He also became a proud grandpa of three beautiful grandchildren; Elli, Abel and Oakley.
Rodney was a very humble man with a great sense of humor and the smile that would melt your heart. Rodney was the uncle that the nieces and nephews truly adored, especially his great nieces and nephews. He would always have snacks in his hands when they would go visit them. Uncle Rodney always made them smile and happy when he was around. Rodney enjoyed fishing, hunting and playing black jack.
Rodney will be greatly missed so very much by his daughter, Paige (Dylan) Leingang; his 3 grandkids, Elli, Abel and Oakley; brothers, George (Kim) Leingang and Richie Claymore; sister, Johnelle Leingang; nieces, Deserae (Wyatt) Froehlich, Landi Leingang, Brooke Leingang, Latoya and Yolanda Spotted Horse; nephews, Kelly Leingang and Dakota (Shalique) Boehm; great-nephews, Kale, Kelvin Leingang, Tayvin Boehm and Riggin Froehlich; great-nieces, Tylee Froehlich, Annabella Leingang, Takiah Boehm and Skyler Brave Bull.
Rodney is greeted in heaven by his parents, John and Alma Leingang; sisters, Lisa Claymore and Michelle Leingang; grandparents, George and Anges Leingang, Edward and Regina LaFromboise.
To plant a tree in memory of Rodney Leingang as a living tribute, please visit Tribute Store.
Obituaries Newsletter
Sign up to get the most recent local obituaries delievered to your inbox.