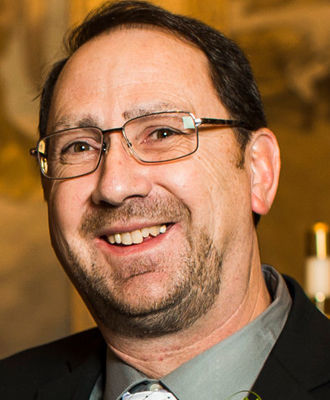 Our beloved husband, father, and grandfather, Paul Hilary Shoults, 56, Bismarck, was called home Sept. 17, 2018. He was a family man, musician, handyman, athlete, coach, goofball, and most importantly, a legend. Mass of Christian burial will be held at 10:30 a.m. Saturday, Sept. 22, at Church of Corpus Christi, Bismarck, with the Rev. Paul Becker officiating.
Visitation will be held from 5 to 8 p.m. Friday, Sept. 21, at Bismarck Funeral Home, with a rosary at 7 p.m., and continues one hour prior to the service at the church.
Paul was born on May 16, 1962, to Ruth (Hanrahan) and Hilary Shoults. He was born and raised in Minto, and is the second youngest of nine children. He graduated from Minto High School in 1980, where he was an accomplished athlete in baseball, basketball, and football. Paul earned a full-ride scholarship to NDSCS in Wahpeton for baseball, but turned it down to attend Mayville State University to pursue music and his high school sweetheart. While in college, he played guitar and sang lead vocals for the band, Sabre.
You have free articles remaining.
On June 23, 1984, Paul married his best friend and soul mate, Lisa Lizakowski. The following day, they moved to Golden, Colo., where they built a new beginning. Together, they were blessed with three wonderful children. While in Colorado, Paul discovered his love of coaching when his kids started youth sports. His leadership, motivation, and coaching ability would put Belichick to shame. Between coaching, teaching guitar lessons, and working non-stop for his family, Paul was introduced to Colton's elementary music teacher and a new band was formed called the CheezeTones. Colorado had many influences on Paul's life, especially Colorado sports and the Denver Broncos.
In 2004, the Shoults family moved back home to North Dakota to be closer to family. In Bismarck, Paul continued the CheezeTones with his kids and family friend, Colin Bales. In the summer of 2016, Paul was extremely proud of his family's success. His daughter moved to Missoula, Mont., to explore life, his beloved granddaughter Harper MaryAnn was born, and his sons opened Grand Junction Grilled Subs. His latest muse was awaiting the arrival of his second grandbaby coming in January, and beginning his new career as the General Manager of Benco.
Paul always had a positive impact on those around him and raised his children to help others without expecting anything in return. He had the ability to create light in any situation!
Paul is survived by his wife, Lisa; three children, Colton (Sam), Jared, McKenzie; granddaughter, Harper, and grandbaby on the way; six siblings, Marge (Warren) McFall, Joe Campbell, Bill (Diane) Campbell, Peggy (Roger) Shaver, Beth (Lory) Bylin, Dan Shoults; father-in-law, George Lizakowski, and many nieces, nephews, cousins, other relatives, and friends.
He is greeted in heaven by his parents, Ruth and Hilary; his brothers, Bob and Jim; and his mother-in-law, MaryAnn Lizakowski.
To plant a tree in memory of Paul Shoults as a living tribute, please visit Tribute Store.