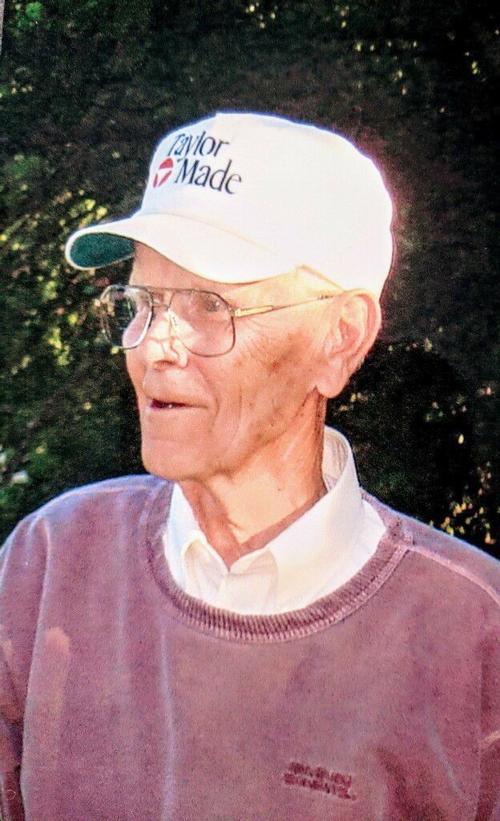 Paul Nylen, 88, passed away peacefully on the morning of July 13, 2019, after a long battle with Parkinson's disease. His memorial service will be held at 4 p.m. Saturday, July 20, at the Kingdom Hall of Jehovah's Witnesses, 1100 Hiawatha St. Minot.
Paul was born in Velva on Oct. 1, 1930, to Gust and Eva Nylen. He lived on the farm south of Butte along with his parents, two brothers and two sisters. In winters, they lived in Riverside, Calif., where Paul graduated from high school and attended college. In 1950, he took over the family farm.
In 1955, he met Arlene Gehring at a friend's house, where she worked as a nanny. Two and a half months later, on March 15, they got married. After 25 years, they retired from farming and moved to Minot where they had a janitorial business at Farm Credit Services for the next 23 years. Paul and Arlene were baptized as Jehovah's Witnesses on April 6, 1975. They attended the Kingdom Hall of Jehovah's Witnesses in Minot.
Paul's immediate and extended family were very important to him. They would take trips to Southern and Northern California together regularly, making stops on the way at Mt. Rushmore, the Grand Canyon and Glacier National Park, just to name a few. He and Arlene taught their children to work hard but also made time to play. After a hot afternoon of picking rocks in the field, the family would often go to Cottonwood Lake to cool off or play softball and tetherball.
You have free articles remaining.
Let's face it, Paul was known for his sense of humor and practical jokes. Some of you may remember him starting water fights on the farm, or "the plank trick." He enjoyed golfing, gardening, ping pong, and reading the Watchtower and Awake magazines – when his eyes were good enough to read. In recent years, he especially enjoyed watching Gunsmoke, The Lawrence Welk Show, and the Minnesota Twins.
Paul is survived and will be dearly missed by his wife, Arlene, of 64 years; and his five children, Gail Shiroma (Russ), and Paula Sheline (Rik), son, Matthew, daughter, Britta Burbach (Tony) and son, Marlin. He also had four grandchildren, Madison Burbach, Blake Burbach, Tanner Olsen, and Chloe Olsen. He is also survived by his brother, Russell; and his two sisters, Carol Rittenbach (Otto) and JoAnne Milichichi (Alex). He also had many beloved nieces and nephews.
He was preceded in death by his parents, Gust and Eva; and his brother, Roland.
Thomas Family Funeral Home, Minot, entrusted with arrangements.
To plant a tree in memory of Paul Nylen as a living tribute, please visit Tribute Store.