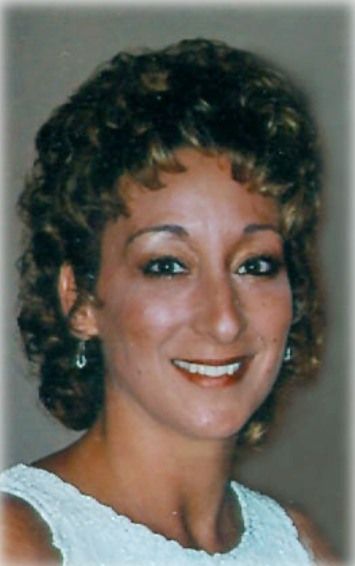 Pamela J. Thomas, 47, Bismarck, passed away Oct. 23, 2014, surrounded by her family, at Sanford Continuing Care Center off Collins after a courageous battle with cancer. A memorial service will be held at 2 p.m. Monday, Oct. 27, at St. Joseph Catholic Church, 100 Third St. N.E., Mandan, with the Rev. Shane Campbell officiating.
Visitation will be held from 5 to 8 p.m. today at Parkway Funeral Service, 2330 Tyler Parkway, Bismarck, where a vigil service will begin at 7 p.m. Visitation will continue one hour prior to the service at the church. Cremation has taken place.
Pamela was born on Oct. 3, 1967, to Richard and Carolyn (Leingang) Bullinger. She lived on the family farm 25 miles south of Mandan. She attended Flasher Public Schools where she later graduated with honors. After graduating, Pamela worked at Target, BNSF, and later Tesoro Refinery. Due to an injury, Pamela could no longer work at Tesoro Refinery, so she started her own video business she called, "Remember When." She enjoyed her video business where she created videos of weddings, graduations, birthdays, and all type of events. This was truly a joy in her life.
Pamela spent many hours tending to her flowers and gardening. Her pickled beets and beans were the best and enjoyed by all. She loved crocheting blankets, pot holders, and hats for her family. Pam enjoyed scrapbooking, which brought her great joy when she gave them as gifts. Her scrapbooks were beautiful. Baking and cooking were one of her greatest pastimes and we will always remember Pamela for her delicious cookies which she was well-known for.
Pamela loved spending time with her family and friends. She enjoyed being involved in her nieces and nephews lives and events. She was outgoing and generous and everyone she met was thought of as a friend. Pamela was always willing to listen to anyone's problems and to help in a minutes notice. With her heart on her sleeve, she shared her faith through her unconditional love for others. We will always remember that warm smile and beautiful laughter.
Pamela will be greatly missed by her father, Richard; her two sisters, MaryAnn (Rod) Friesz and Brenda (Sid) Miller; her brother, George (Renee); her nieces and nephews, Melissa Friesz, Ryan (Natalie) Friesz, Sarah (Ryan) Holzer, Amy Friesz and friend, Jake, Jessica (Tyler) Beckler, Rocky Bullinger and friend, Brittany, Casey (Heidi) Miller, and Dustin (Jenny) Miller; special stepsons, Brandon and Dillon Thomas; 10 great-nieces and nephews; many uncles, aunts, cousins, and friends; and her special pet, her dog, Sparky.
She was preceded in death by her mother, Carolyn Bullinger; her grandparents, George and Rose Leingang, and John and Margaret Hoffman; her aunts, Irene Doll, Eileen Leingang, Janice Fitterer; and her cousins, Eric Leingang, Mike Leingang, Carrie Leingang, and James Wycarus.