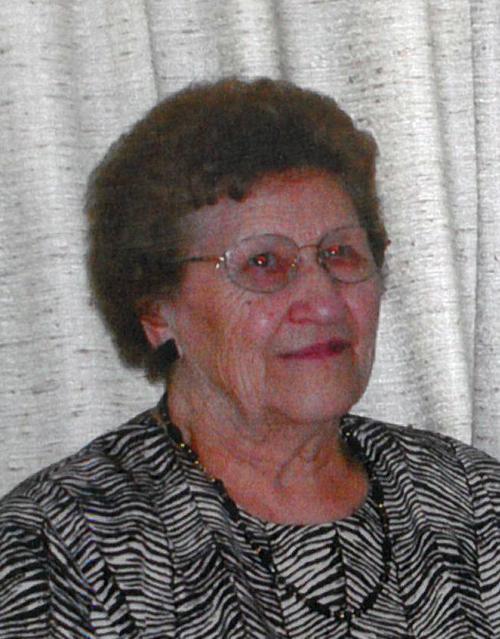 Marie Arndt, 100, McClusky, died Sept. 8, 2019, at the CHI Community Memorial Hospital, Turtle Lake.
Funeral services will be 2 p.m. Thursday, Sept. 12, at the McClusky Baptist Church, McClusky. Visitation will be held on Wednesday Sept. 11 from 4 to 7 p.m. at the Hertz Funeral Home, McClusky. Burial will be in McClusky City Cemetery.
Marie Arndt was born on May 17, 1919, near Kief. She was the daughter of John and Magdalena (Wolf) Ebel. She grew up on the family farm and attended rural school.
Marie married William Arndt on Sept. 29, 1939, at Washburn. They lived and farmed near Kief until 1959 when they purchased a farm near McClusky. William died on Oct. 1, 1984. She purchased a home in McClusky and moved there in 1986. Marie moved into the Sheridan Memorial Home in 2013 and to the CHI Community Memorial Hospital long term care in Turtle Lake in 2016.
You have free articles remaining.
Marie was an active member in the McClusky Baptist Church where she served as president of the Women's Missionary Fellowship group, participated in many church programs and was a Bible School Teacher and Superintendent.
Marie is survived by two daughters, Marlyn (Roger) Roth of McClusky, Janice (Jerry) Roth of Casper, Wyo.; son, William R. (Karen) Arndt of Wasilla, Alaska; seven grandchildren; 12 great-grandchildren; eight great-great-grandchildren; and son-in-law, Gene Linn of Gillette, Wyo.
Marie was preceded in death by her parents; husband; daughter, Sharon Linn; brothers, John, Jake, Walter and Roland Ebel; sisters, Amanda Rauser and Amelia Thomas.
(Hertz Funeral Home, McClusky)