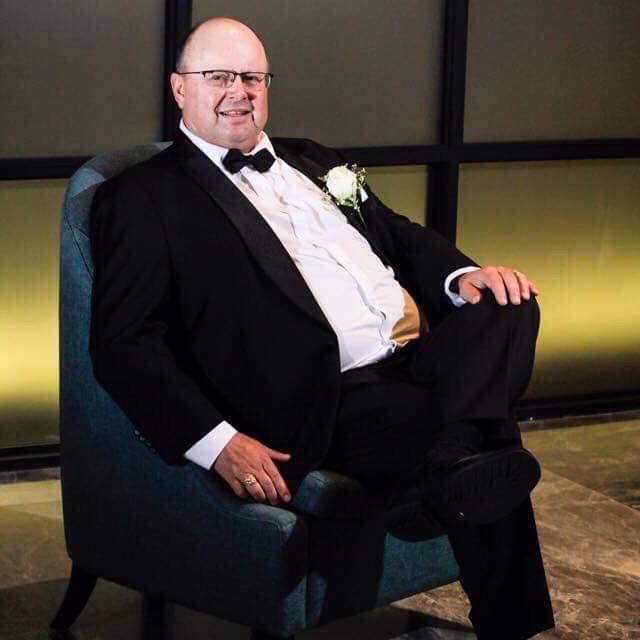 Lonnie Kinnischtzke, 61, Bismarck, formerly of Glen Ullin, went to meet his Maker on Feb. 8, 2020, while being hospitalized at Abbott Northwestern Hospital in Minneapolis, Minn. Funeral services will be held 11 a.m. Monday, Feb. 17, at Sacred Heart Catholic Church, Glen Ullin, with Pastor David Ling officiating from First Baptist Church, Hebron.
Visitation will be held from 4 to 6 p.m. Sunday at Parkway Funeral Service, 2330 Tyler Pkwy, Bismarck. A prayer service will begin at 6 p.m.
Lonnie was born on May 22, 1958 to Earl Kinnischtzke and Freda (Miller) Anderson. He was raised on a dairy farm north of Glen Ullin. He attended first grade at Haymarsh Country School and then commuted by bus to Glen Ullin Public School on an hour and a half trip that sometimes left him asleep in the back seat after the bus was parked.
After graduation, he continued farming and living in the country. While living in the country, he had the opportunity to roam the hills hunting coyotes. He hosted many Pheasant Feast's and went on many hunting trips. Lonnie also enjoyed salmon fishing in Canada.
You have free articles remaining.
Business opportunities that Lonnie was a part of included Glen Ullin Public School Bus Service, Scooter's Bar Ownership and he did excavation also.
He later moved to Bismarck to work as a crop adjuster and turned that job into a career while owning Kinnischtzke Crop Insurance. Keeping farmers happy was his 24 goal and midnight calls were never a bother! He cherished the many friendships that he developed over the years. On a calm summer day, Lonnie could be found on the area lakes with his wife Rose or a buddy bringing home a good catch of walleye. Family gatherings were very important to him and he always enjoyed a good Bison football game.
In 2015 with God's hand in it, he found Rose, the love of his life, on a Philippine Christian website. They were married in Bismarck on March 18, 2016. He often said his years with Rose were the best years of his life.
Grateful for having shared in his life are his wife, Rose; parents, Freda Anderson and Earl Kinnischtzke; two sisters, Leisha (Curtis) Walth; Twyla (Eddy) Barth; two nieces, Klarisa (Kent) Glasser and Shalayna (Matt) Phelps; grandnieces, Alia Glasser and Eliza Phelps; grandnephew, Arie Glasser; Filipino stepchildren, Elaine (Valentino) Ang and their children, Kyou and Shobe, Reyah (Raymond) and their children, Gabby and Mihkaela; Emanuel (Racine), Christian and his fiancée Morielle; mother-in-law, Teofilia Pine; Kent and Gary Glasser, who as little boys called him Uncle Lonnie; and godchild, Kurran Opp. Oh, how we'll miss that BIG SMILE!
He was preceded in death by his paternal grandparents, Paul (Freda) Kinnischtzke; and maternal grandparents, Jacob (Elizabeth) Miller.
To plant a tree in memory of Lonnie Kinnischtzke as a living tribute, please visit Tribute Store.