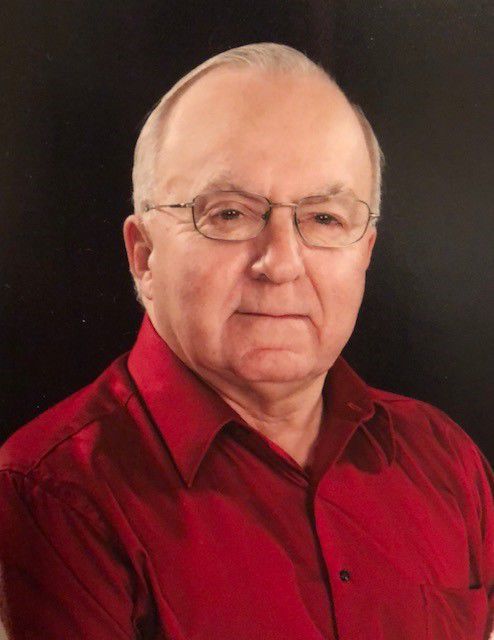 Leo Dockter, 80, Bismarck, formerly of Linton, died June 7, 2019, at his home in Bismarck.
Services will be held at 11 a.m. Tuesday, June 11, at Faith Lutheran Church, 1402 E. Ave. C, Bismarck.
Visitation will be held from 5 to 7 p.m. Monday at Parkway Funeral Service, 2330 Tyler Parkway, Bismarck, where a prayer service will begin at 7 p.m.
Leo J. Dockter was born in Linton and raised on the family farm. He was the son of John J. and Alma (Bollinger) Dockter.
He owned and operated 18K Food Market, B&L Meat Market, Merwin Meats and Doc's Meat Market. During his time in business he developed his own sausage seasonings. Later he started his own business, known as Leo's Distributing, LLC., which continues in his legacy today through his wife, son and family. Seasonings are available at www.leosseasonings.com.
Leo was a proud and hard-working man. He was a great storyteller, avid hunter and enjoyed listening to old time waltz and polka music. He had a stubborn nature and feisty attitude and often voiced his "opinions" to others, but he carried his heart on his sleeve. He had a soft heart and enjoyed his many grand and great-grandchildren. Leo was an early riser, sometimes waking as early as 3 a.m. to make coffee, go to work, hunt or get ready to meet friends for breakfast. "Early bird gets the goose." Leo will be remembered for his ability to easily form lasting friendships with all.
Leo is survived by his wife, Delores; his children, Leanne (Scott) Buchholz, Darcey Engelke, Kenneth (Kora) Dockter, Karla (Dan) Lacher and Donia (Troy) Klein; 13 grandchildren, Danyell, Steven, Amber, Daniel Cole, Aaron, Matthew, Tyler, Shanna, Kayla, Sara, Summer Cole and Cash; 16 great-grandchildren; one sister, Evie (Jerome) Kelsch; three sisters-in-law, Lorraine, Shirley and Deb; three brothers-in-law, Harry, Arthur and Vernon; several nieces and nephews, and special friends Quentin and Joyce Spitzer.
He was preceded in death by his parents; two grandsons, Steven Dockter and Daniel Cole Lacher; his infant brother; his sister, Irene; and brother, Melvin.
To plant a tree in memory of Leo Dockter as a living tribute, please visit Tribute Store.
Obituaries Newsletter
Sign up to get the most recent local obituaries delievered to your inbox.