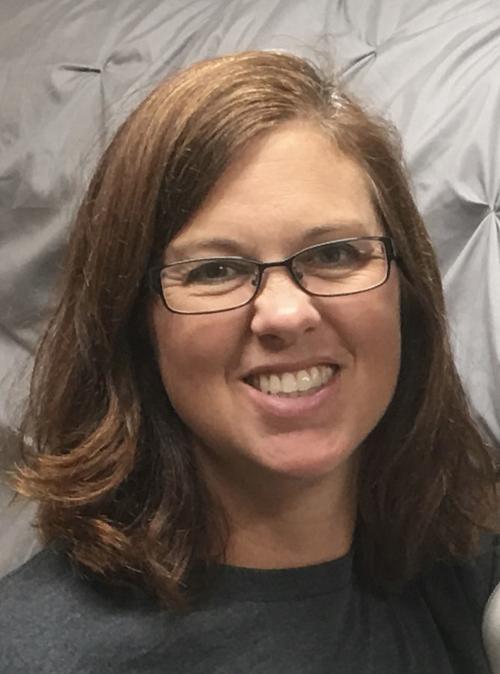 Kelly Jo Breidenbach, 49, Napoleon, passed away Feb. 11, 2020 at her home. Mass of Christian burial will be held 10:30 a.m. Saturday, Feb. 15, at St. Philip Neri Catholic Church, Napoleon. Visitation will be held from 6 to 7 p.m. Friday at St. Philip Neri Catholic Church, Napoleon, with a prayer service at 7 p.m. Burial will held in the spring at St. Philip Neri Catholic Cemetery, Napoleon.
Kelly Jo (McDonald) Breidenbach was born on June 22, 1970 in Fargo. Kelly completed elementary and high school in West Fargo and was an exemplary student and athlete. She attended North Dakota State University with scholarships for track and cross country and graduated with a degree in business administration and accounting in the spring of 1992.
Kelly married Nick Breidenbach on July 10, 1992. Over the years, Kelly and Nick moved often before finally coming home to Napoleon in 2008.
Kelly held various accounting and office management positions prior to rising to her vocation as a mother. She left the work force in 2000 to raise her seven children and live the life of a mother that she loved so much.
Kelly dedicated her life and energies to her family, her church and her community.
You have free articles remaining.
She treasured her children and embraced every moment with them. She was an avid fan of the Napoleon Imperials and seldom missed an opportunity to watch her kids participate in sporting events and school activities. Kelly made sure her kids were ready for school and spent countless "summer" hours arguing with her children to complete their "summer workbooks" before having any fun. Kelly loved spending family time at the lake and had hours and hours of fun on the water with her family and friends skiing, wake boarding, eating ice cream and laying in the sun. Kelly prayed for her children daily and asked Jesus to keep her kids close to Him and protect their purity and grant them good, faith-filled spouses. With a large family, Kelly's favorite saying was: "Shut the dang cupboards."
Kelly participated in Mass almost every day. Even when she was homebound she would participate by watching the Holy Mass on TV. She was a sacristan at St. Phillips, a reader and an extraordinary minister of communion. Kelly grew in her faith day by day and committed many hours to adoration of Jesus, praying the rosary and sharing her faith with her family and her friends.
Kelly had a few ministries that were very important to her. She prayed every day for women in her community that were pregnant or wanted to be pregnant and she was always eager to share a meal with "new mommas." Kelly was also dedicated to people who lost loved ones. She seldom missed an opportunity to attend a funeral and was always ready to share a hug or "love on" someone that was hurting.
Kelly is survived by her husband, Nick (who really married "up"); children, Cole, Katie, Kassie, Kelsie, Kylie, Yikealo and Bakhita; parents, Marly Dittmer and Jerry (Judi) McDonald; siblings, Stacy (Dave) Schwab, Shannon (Dave) Williams, Jay McDonald, Paul McDonald, Tammie (Ted) Gates and many extended family and friends that she loved dearly.
Kelly was preceded in death by her grandparents Mildred and Ernie Mertens, Fern and Freeman McDonald and stepfather, Ron Dittmer.
To plant a tree in memory of Kelly Breidenbach as a living tribute, please visit Tribute Store.