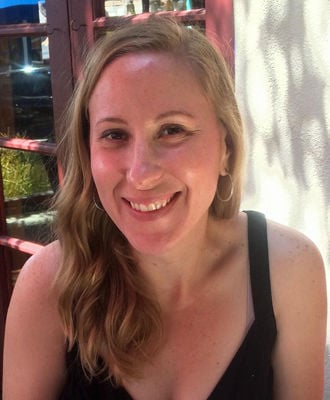 Julia Beth Jacobson, 37, died Sept. 3, 2017, in Ontario, Calif. 
Julia was born on July 22, 1980, in Dickinson, the youngest of four children to Lynne (Stine) and Lowell Jacobson. Julia graduated from Spearfish High School in 1999 and the University of Wyoming in 2003 with a degree in finance. She received her MBA from the University of Nevada, Las Vegas in 2012.
While in college, Julia was in Army ROTC and upon graduation appointed a Second Lieutenant in the US Army. As a Finance Officer, she deployed twice to Iraq to support Operation Iraqi Freedom and deployed once to Bosnia. She was well respected by her subordinates, peers and supervisors. She served our country honorably and bravely for over five years and separated in 2009 as a Captain. She was awarded the Bronze Star Medal for her service in a combat zone.
After completing her service in the Army, Julia was employed by 7-Eleven corporate for eight years. Her most recent position for the company was Senior Real Estate Representative in San Diego, Calif. Her colleagues remember her as dedicated, hard-working and loyal. She was one of those extraordinary people who knew exactly what she wanted in life and worked tirelessly to get it without letting other people's opinions stand in her way.
Known by many different names, Jules, Julie Bug, Cpt. Jacobson, Julia was a devoted and loving daughter, aunt, sister and friend. As her mother neared the end of her fight with cancer earlier this year, Julia treasured spending day and night with her. Since her mother's passing, Julia had been making plans to have her father live with her in a warmer climate for part of the year. While Julia was the baby of the family, she taught her three older siblings so much about life.
Julia's nieces and nephews were among her great joys. Drake, son of brother Jon, was first-born and she was so proud of him from the minute he was born. Attending Drake's high school graduation this spring made her burst her buttons. Mackenzie and Kennedy, daughters of brother Tony, made Julia marvel with their smarts and talent at sports. When Gus, son of sister Casey, came along, Julia was thrilled to be able to spend more time with him while she was in North Dakota. Julia had been looking forward to having a family of her own someday and would have been a wonderful mother.
Julia's friends loved her big heart, razor sharp wit, and candor. She was a rock to many; always available to help her friends in any way she could. She was a sharp observer of the world who could find a way to make people laugh in just about any situation. Even at an early age, Julia had a strong sense of self and never veiled her thoughts behind fluff; loved ones never had to wonder where they stood with Julia.
Julia loved the outdoors, traveling, and adventure. She enjoyed spending time in the woods as a firefighter for the U.S. Forest Service. More recently, Julia regularly hiked and visited the beaches of California with her beloved dog, Boogie. When she was in Germany and Iraq, she often used her leave time to get to know the local culture and to explore neighboring countries.
She will be missed by all who knew and loved her. Julia left this earth too early, but Julia believed God always has a purpose. Even though Julia is no longer physically with us, she will live on in our hearts and minds.
Julia is survived by her father, Lowell Jacobson, Bismarck; brother, Jon Jacobson, Leonard; brother, Tony (Charity) Jacobson, Apple Valley, Minn.; sister, Casey (Chad Kuntz) Jacobson, Bismarck; her four nieces and nephews, Drake Jacobson, Mackenzie Jacobson, Kennedy Jacobson, and Gus Kuntz; numerous aunts, uncles, cousins, and her extended family and friends around the world.
Julia was preceded in death by her mother, Lynne; her uncle, Tom Stine; and her grandparents.
Memorial Masses for Julia will be held in San Diego at 11 a.m. Friday, Nov. 10, 2017, at St. Therese Parish, 6400 St., Therese Way with Fr. Peter Bosque officiating and in Mandan at 11 a.m. Friday, Dec. 1, 2017, at Spirit of Life Catholic Church, 801 1st St. SE, Mandan, ND 58554 with Monsignor Chad Gion officiating.
Contributions in Julia's honor may be made to Pets for Vets at http://www.petsforvets.com/ or if interested in donating to a scholarship fund in Julia's name, please send to Julia's family.
With Brave Wings She Flies