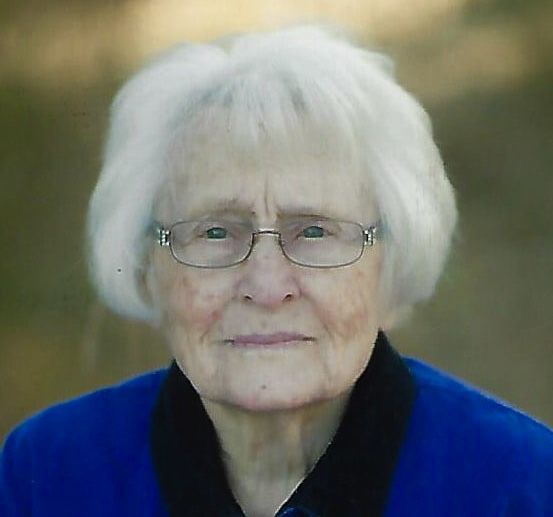 Irene Knoll, 99, of Mandan, passed away on Nov. 28, 2019.
Mass of Christian Burial will be held at 11 a.m. Wednesday, Dec. 4, at Spirit of Life Catholic Church in Mandan. Burial will be held at Mandan Union Cemetery.
Visitation will be held from 5 to 8 p.m. Tuesday, at Weigel Funeral Home, Mandan, with a rosary/vigil service at 7 p.m.
You have free articles remaining.
Irene was born on Aug. 2, 1920, to Frank and Elizabeth (Chyles) Bruggeman. She was born at her grandparents Chyles's home. She entered into marriage with Thomas Knoll on Feb. 5, 1941. Thomas and Irene purchased her father's farm/ranch where she lived her entire life.
Irene is survived by her daughters, Vivian Johner, Colorado, Gloria Bernardy, Iowa, Wanda (Larry) Heinert, Nebraska, Renee Welle, Bismarck, Janel Leingang, and Nadine Knoll of Mandan; sons, Rodney (LaVerne) Knoll, Keith (Deb) Knoll of Mandan. She has 23 grandchildren, 58 great-grandchildren, seven great-great-grandchildren, two sisters-in-law, Helen Knoll and Theresa Leingang; and her beloved adopted dog, Little Joe.
She was preceded in death by her husband, Thomas; son, Wayne; grandson, Thomas Johner, and her only sibling, Mabel Rychlik; 12 brothers-in-law and seven sisters-in-law.
In lieu of flowers, memorials may be made to the Central Dakota Humane Society or Farm Rescue.