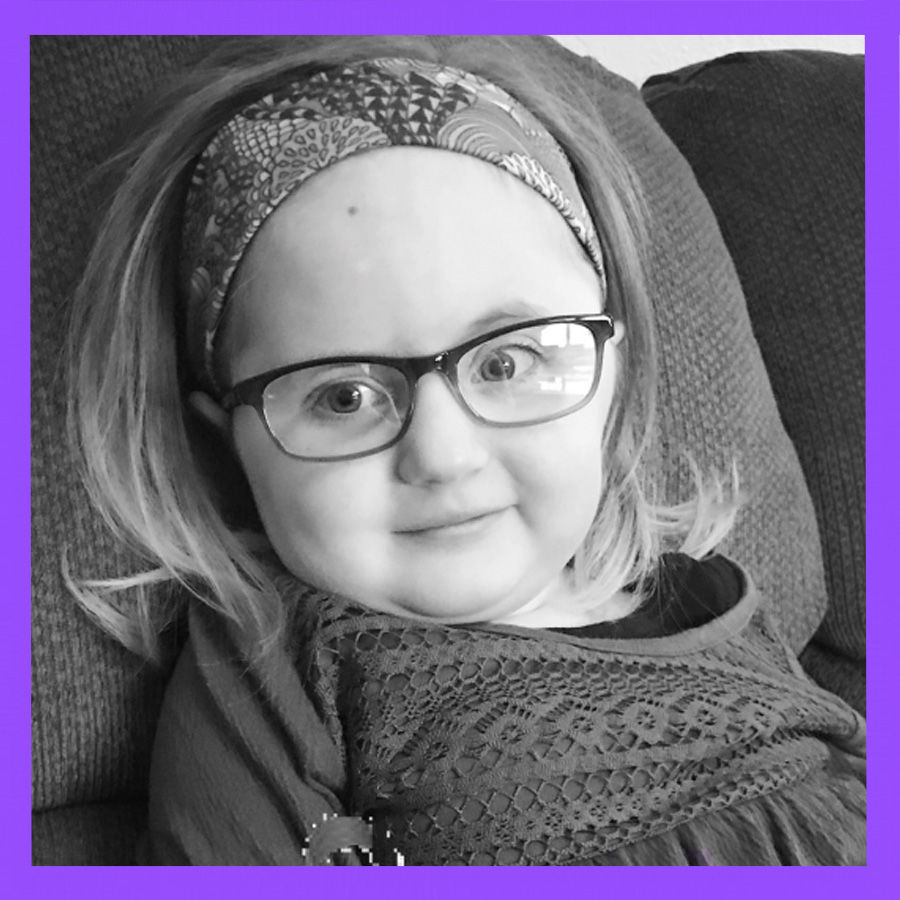 Grace Bittner, 9, Dickinson, passed away July 7, 2019, at home, in the arms of her parents and two brothers after a lifelong battle with a brain tumor.
Funeral services for Grace will be held at 10 a.m. Friday, July 12, at the Dickinson Middle School. Visitation will be from 9 a.m. to 7 p.m. Thursday at Stevenson Funeral Home, Dickinson, with a prayer service at 4:30 p.m.
Grace Lillian Bittner joined her Lord and Savior in the early morning hours on July 7, 2019. Her soul departed, at home, while she rested in her mother's arms and as her dad and brothers laid their hands on her. For 8 ½ years, Grace outpaced a relentless brain tumor. She earned her name, "Amazing Grace", when time-after-time, she astounded doctors, fascinated her family, and charmed every person who crossed her path. Her spirit was beautiful and pure; she leaves behind a world better for her having been in it.
Grace was born on May 30, 2010, in Dickinson, to Andrea (Rasmusson) and Cory Bittner. She was named after her great grandmother, Grace Lillian (Thompson) Holznagel, who was known for her endless capacity to love. Grace inherited her innate goodness; in her delicate, fragile frame, she was the embodiment of grace. In the face of suffering, she somehow never, ever, complained. While those around her scrambled to meet complicated, demanding medical needs, she was the eye of the hurricane, inspiring and brave.
Grace defied the odds with courage beyond her years. Her medical team marveled at her determination. Twice she relearned to walk. She managed challenges after her second brain surgery left her blind. Grace rallied repeatedly, far beyond expectations. Credit goes to her resilient spirit, but also to her parents, who were tenacious in their pursuit of a cure; her dozens of doctors, who explored every possible way to improve her health; her incredible and loving nurses, therapists and teachers, who nurtured her healing and growth; her grandparents, aunts, uncles, cousins, friends and community, who recognized a family in crisis and answered the need with astonishing effort, time, prayers, cards, meals and gifts.
Human goodwill and God's grace created a raft that kept the family afloat. Without the support, it would have been impossible to recover from two major brain surgeries, over 600 days in hospital beds and traveling to medical facilities, four emergency flights to Minneapolis, too many procedures to count and the daily challenges of managing Grace's health.
Through it all, her dad made time to keep Grace's prayer warriors updated on her condition. He did so honestly when he wrote about feelings of fear, sorrow, hope and gratitude. It's the language of parents with critically ill children. A journal of Grace's journey can be found on caringbridge.org/visit/gracebittner.
You have free articles remaining.
Grace, with her captivating long eyelashes, will be remembered for her beautiful smile, soft calming voice, and gentleness. Those who knew her will recall moments of heroism and a resilience beyond what should have been possible for any human, child or adult. Grace had a keen intellect. Woe to the person who underestimated her (especially her dad, often tagged as "wrong" or "silly") or those who made the mistake of calling her anything other than Grace; not Gracie, not princess, not sweetheart... "Just Grace!!"
Her family learned to operate at "Grace Pace": slow and steady, no drama, take time to enjoy simple things, like playing with stickers "fast sticker fingers", or stacking "really high" towers, skillfully ripping magazines with her "mighty left hand" or perfecting her "Balancing Queen" act by placing bottles or containers one on top the other. She cherished countless hours of FaceTime with family; in the long days of declining health, it became her connection to the outside world and allowed her to participate in the daily activities of her favorite people.
Grace appreciated the compassion of her school and community, who rallied around her with Dickinson's Go Grace Go events and fundraisers. Grace felt the love of friends, some known, some strangers, who opened their hearts in ways that made her journey unforgettable. Through the Make A Wish Foundation, Grace traveled, in 2015, with her family to Disney World. Her dance with Princess Belle can only be described as joyous, for Grace and the people who were there to see it. Through a generous gift, Grace and her family were able to fly to Philadelphia to meet North Dakota native and NFL quarterback, Carson Wentz. He took time to recognize three small heroes: Grace and her devoted brothers, Grant and Owen, who played catch with this famous athlete with a heart of gold. He would later be known as "Grace's Boyfriend" while at an event in which she politely asked him to be, and he responded "yes, of course!" Carson and many people were usually rewarded with cherished "Grace hugs," butterfly soft pats on the back or the rare but coveted "two arm hug."
Grace knew completely, fully, without fail, the comfort and love of her parents; they are a testament to the power of love. She knew the satisfaction of being thoroughly adored by her brothers, who were never far from her side. They gave her energy, laughter and a reason to keep fighting; yet, she was their inspiration and guiding light. And at the core of it all, Grace knew the solace and promise of Jesus. She knew his arms were waiting for her, safe and as inviting as those who loved her most. Go Grace Go!
Grace is survived by her mother and father, Andrea and Cory Bittner, Dickinson; brothers, Grant and Owen Bittner, Dickinson; grandparents, Henry and Doretta Rasmusson, Bismarck; Nancy Bittner, Glen Ullin; and Allen Bittner, Rapid City, S.D.; great-grandparents, William and June Opp, Glen Ullin; aunts and uncles, Pam and Larry Hopkins, Bismarck; Denise and Dan Bares, Bismarck; Nicole and Kris Benson, West Fargo; Shannon and Troy Aannerud, Minot; Kerry Bittner, Fargo; Marcus Bittner, Wheatridge, Colo.; Michael and Marie Bittner, Glen Ullin; and Kylee and Sean Sterkel, Ainsworth, Neb.; cousins, Alex, Andrew and Abigail Hopkins; Zachary, Jacob and Noah Bares; Aiden and Isaiah Benson; Seth and Marlee Bittner; and Hendrix and Evelyn Bittner; and her forever family the "Frittners," Guy, Amber, Amy, Paxton and Evy Fridley, Dickinson.
Casual attire is encouraged. The family is requesting that in honor of Grace to wear Go Grace Go shirts, or purple representing Grace's favorite color, or gray to show support for brain tumor awareness.
In lieu of flowers, please send memorials to Go Grace Go Memorial Fund.