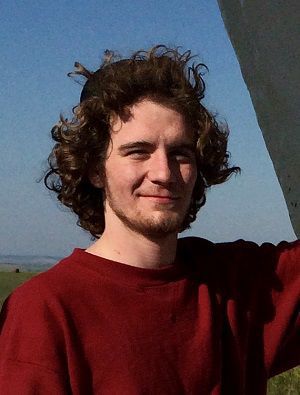 Evan Charles Zastoupil, a rambunctious bright-eyed life-long resident of North Dakota, died unexpectedly May 7, 2020, at the age of 25 in Hebron.
Evan was born in Dickinson Feb. 21, 1995, to Mark and Karla Zastoupil. He attended Dickinson High School, graduating from Southwest Community High School in 2015. Throughout Evan's childhood and teen years, he was passionate about playing hockey. He carried that love with him into his adulthood by going to the local outdoor skating rinks to play pond hockey with friends and family. Another beloved lifelong pastime of Evan's was fishing. He cherished nice summer days by the lake with a pole in his hand.
Evan was loved by so many people that he interacted with. You could often find Evan with an infectious smile on his face. Evan had a gift for making light out of every situation and he was always laughing about something. His laugh, which was almost as infectious as his smile, was the goofy kind of laugh that would have you chuckling along with him until your ribs ached.
Evan didn't care much about material objects. What he was really passionate about was looking at things from a different perspective. This was seen by his friends and family through his true interest in history as well as a curiosity about how the things around him came to be. There was even a time where he wanted to be a history teacher. However, his career interest in the last years of his life was to be a songwriter and musician. He always had a beautiful voice. He will be deeply missed by his family, friends, and all who knew him.
There was a funeral service with close family members held May 14 at Stevenson Funeral Home in Dickinson with last rights prepared by Deacon Al Schwindt. After the service, Evan was buried next to his grandmother and blessed by Father Thomas Grafsgaard. The family asks that any condolences be made in the form of a donation to a drug or alcohol rehabilitation center of your choice.
Evan is survived by his parents, Mark and Karla Zastoupil (Dickinson); siblings, Megan (Tony) Rosten (Bismarck), Tyler Lennick (Lincoln), Alex Lennick (Fargo), and Kira Zastoupil (Denver, Colo.); grandparents, Dennis Wolf (Dickinson) and Dennis and Pat Zastoupil (Dickinson); nieces and nephews, Kade, Quinn, and Grace Rosten and Noah and Beau Lennick.
He is predeceased by his grandmother, Mary Margaret Wolf.
Stevenson Funeral Home & Crematory, Dickinson
To plant a tree in memory of Evan Zastoupil as a living tribute, please visit Tribute Store.
Obituaries Newsletter
Sign up to get the most recent local obituaries delivered to your inbox.