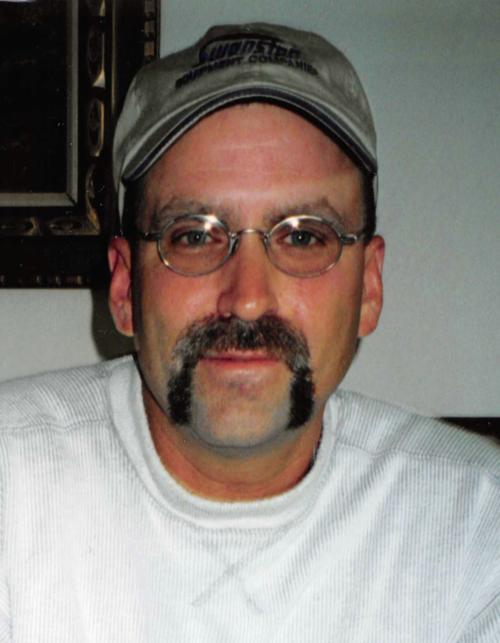 David Spitzer, 57, Wilton, passed peacefully Aug. 9, 2019.
Services will be held at 11 a.m. Tuesday, Aug. 13, at First Presbyterian Church, Wilton, with the Revs. Kevin Kaufmann and Les Horntvedt officiating.
Burial will be at Sunset Memorial Gardens in Bismarck.
Visitation will be held from 5 to 7 p.m. Monday, followed by a celebration of life prayer service starting at 7 p.m. at Parkway Funeral Service, 2330 Tyler Parkway, Bismarck. There will be no viewing.
David Jake Spitzer was born June 3, 1962, in Bismarck, to Ervin and Audrey (Farnam) Spitzer. He was baptized at First Presbyterian Church in Wilton and was a lifelong member there. Dave grew up in Wilton and graduated from Wilton High School in 1981. He then attended North Dakota State School of Science in Wahpeton, where he studied auto mechanics. After graduation, he returned to the family farm in Wilton and worked for a time at Bismarck Contracting and later traveled to power plants throughout North Dakota, South Dakota, and Wyoming working as a crane operator.
You have free articles remaining.
On July 2, 2003, his son, Carter, was born. Wanting to be closer to Carter, Dave then took a position with the City of Bismarck Public Works Department and worked there until 2012 when he retired due to failing health. Dave continued to farm as well throughout these years, always living at the family farm near Wilton.
In 2013, Dave underwent a live-donor liver transplant due to complications from ulcerative colitis. A college friend, Karmen Becker, was a donor match and became Dave's saving grace. Through her unselfish gift of life, Karmen became more than just a friend. She became part of the family.
Dave was an avid golfer who had a passion for the game, often spending time with family and friends on the golf course. He was a natural, winning numerous tournaments and awards. He also loved playing cards. Dave will be remembered for his quick wit, sense of humor and love of funny birthday cards, motorcycles, and, of course, the Vikings.
Dave is survived by his son, Carter, Bismarck; parents, Ervin and Audrey, Bismarck; brothers, Terry (Sandy) Spitzer, Denver, and Jay (Sandy) Spitzer, Wilton; sister, Robin (Mike) Addington, Bismarck; and his donor, Karmen (Layton) Becker; nieces and nephews, Tommie, Dustin, Sarah, God daughter Sally, Thomas, Maureen and Marcus; and numerous great-nieces and -nephews.
He was preceded in death by an older baby brother.
In lieu of flowers, please send memorials to the Gift of Life Transplant House in Rochester, Minn. (gift-of-life.org).
To plant a tree in memory of David Spitzer as a living tribute, please visit Tribute Store.