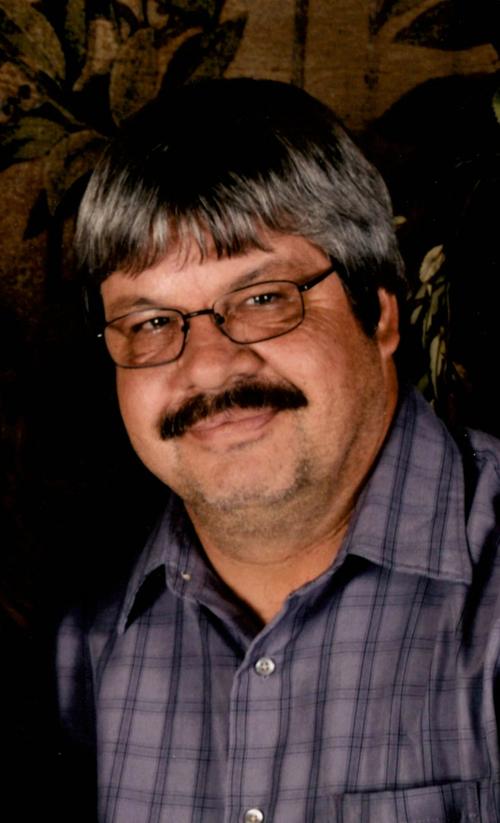 Dave Schirado, 55, Glen Ullin, passed away Nov. 1, 2019, at a Fargo hospital.
Mass of Christian burial will be held 10:30 a.m. Thursday, Nov. 7, at Sacred Heart Catholic Church, Glen Ullin, with Fr. Jeff Zwack as celebrant. Burial will follow in Sacred Heart Catholic Cemetery. Visitation will be held from 5 to 8 p.m. Wednesday with a rosary and parish vigil at 7 p.m. at Sacred Heart Catholic Church.
Dave was born Oct. 27, 1964, to Thomas "Clinny" and Kathy (Kastner) Schirado in Bismarck. He grew up in Glen Ullin and graduated from Glen Ullin High School. Dave then worked various jobs around the area until he began his full-time career with the Department of Transportation. Dave also did many small engine repair jobs on the side. On Sept. 23, 1995, Dave married the love of his life, Carrie Duppong. To this union Dave gained his oldest son, Derrick, and he and Carrie had two more children, Lindsey and Tommy.
You have free articles remaining.
A true jack of all trades, Dave worked on anything and everything. A hard working man that will be fondly remembered for his laugh. He loved his red tractors and he and Carrie enjoyed going camping together. Most of all, he was a proud father and a very proud "Papa" to his beloved granddaughter, Paisley.
Dave is survived by his wife, Carrie, Glen Ullin; mother, Kathy Schirado, Glen Ullin; son, Derrick (Kristen) Duppong, Mandan; daughter, Lindsey Schirado, Moorhead, Minn.; and youngest son, Tommy Schirado, Glen Ullin; his granddaughter, Paisley Duppong. He is also survived by his brother Bill Schirado, Plymouth, Minn.; sisters, Lisa (Mike) Daoust, Bloomington, Minn., and Laurie (Dr. Scott) Charette, Grand Forks; nephew, Casey Winckler, Beulah; nieces, LaiKyn (Monte) Nilsen, New Salem, and Olivia and Autumn Charette, Grand Forks; father-in-law, Wilbert "Shorty" Duppong, Glen Ullin; mother-in-law, Vivian Bleth, Glen Ullin; and sister-in-law, Mary (Jerry) Winckler-Beierlein, Glen Ullin.
He was preceded in death by his father, brother-in-law (Curt Winckler) and sister-in-law (Melissa Duppong).
To plant a tree in memory of Dave Schirado as a living tribute, please visit Tribute Store.