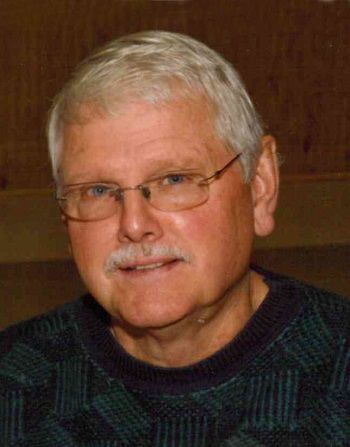 Dan, our beloved husband, father, and grandfather went to his Heavenly home Aug. 11, 2020, after a long and courageous battle with cancer.
Danny Allen Dinkins, 73, of Beulah, died at home surrounded by his family. Per Dan's wishes, a private family service will be held at Zion Lutheran Church in Beulah, with Pastor Mary Lou Aune officiating. Burial will take place at the Dunn Center Cemetery, Dunn Center.
Danny was born May 23, 1947, at Lake Ilo National Wildlife Refuge near Dunn Center to Chesley and Polly (Pelton) Dinkins. He was the ninth of 10 children. Danny was baptized and confirmed at Normanna Lutheran Church in Dunn Center.
Dan attended school at Dunn Center Elementary and Killdeer High School. He graduated from Dickinson State University with a degree in science education. He received his Master of Science Education degree from North Dakota State University. Dan taught sciences in Velva from 1969-1976 and on the island of Kwajalein in the Marshall Islands from 1976-1983. After retiring from education, he began working at Dakota Gasification Plant as a chemist.
On July 3, 1968, Dan married Gwen Pfennig. They shared 52 wonderful, adventure-filled years. They had two sons, Firm and Kana. Dan was extremely proud of the persons they became and their accomplishments. Firm and Kana brought two daughters-in-law to the family, Kristen and Lilly. They became the daughters that he never had. Dan proudly enjoyed telling others about his "amazing grandchildren" — Paul and Kristen's son, Owen (age 10) and Kana and Lilly's children, Chesley (age 6) and Mae (age 4).
Dan is survived by his wife, Gwen, of Beulah; his sons Firm (Kristen) of Mont.; and Kana (Lilly) of Grand Junction, Colo.; three grandchildren, Owen, Chesley and Mae; six siblings and their spouses, Paul and Beryl Dinkins, Bismarck; Pollyann Brooks, Lynnwood, Wash.; Peggy Benz, Dickinson; Pat and Gerri Dinkins, Bison, S.D.; Judy Dinkins, Hazen; Iris and Wayne Boeshans, Beulah; Cathy Koffler, Searcy, Ariz.; his father-in-law Helmuth Pfennig, Beulah; four sisters-in-law and their spouses, Glenda and Jeff Schoch, Bismarck; Kathy and Bill Wahl, Tucson, Ariz.; Karen and Jim Pundt, Dickinson; and Kaylen; and John Kessler, Glen Ullin; and many, loving nieces and nephews.
He was preceded in death by his parents, Chesley and Polly Dinkins; his brother, Bryan; his sister, Minnie Rohr; his mother-in-law, Lea Pfennig; and three brothers-in-law, Bernie Benz, Bob Brooks and Lyle Koffler.
In lieu of flowers memorials are preferred to Sakakawea Hospice, Hazen; Zion Lutheran Church, Beulah; and the Lake Ilo Park Board.
Arrangements are conducted by Barbot Funeral Home, Beulah and Hazen.