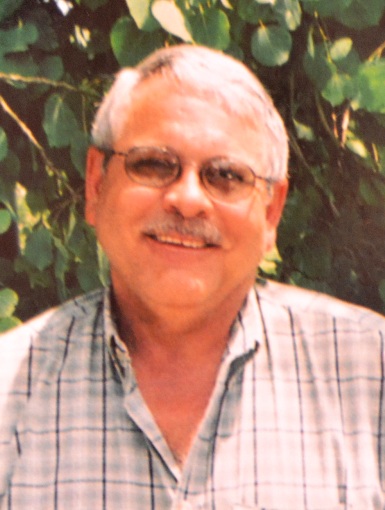 HEBRON — Charles "Chuck" Brandt, 61, Hebron, passed away April 8, 2013, at his home near Hebron after fighting a battle with pancreatic cancer. A funeral Mass will be held at 11 a.m. CDT Saturday, April 13, at St. Ann's Catholic Church, Hebron, with the Revs. Jeff Zwack and Marcy Dawson celebrating. Burial will be at St. Clement Cemetery, Haymarsh.
Visitation will be held from 4 to 8 p.m. CDT Friday at St. Ann's Catholic Church, Hebron, with a rosary and vigil service being held at 7 p.m.
Charles "Chuck" Brandt was born Nov. 13, 1951, in Richardton, the son of Samuel and Minnie (Kastner) Brandt. He grew up and attended grade school through the seventh grade in the Haymarsh area. Chuck completed his schooling at Hebron High School, graduating in 1969. He went on to North Dakota State School of Science to study auto mechanics.
In November 1975, Chuck was married to Jackie Klein in Hebron. To this union, three sons, Jason, Kelly and Patrick were born. He farmed and ranched with his brother, Chester, all of his life on the Brandt Ranch seven miles northeast of Hebron. He did custom haygrinding and harvesting for several years and he also worked for Zuroff Repair, Industrial Builders and Hebron Motor Sales. Most recently, he was a driver for West River Transit and a bus driver for Hebron Public School.
Chuck loved being on the farm, fixing machinery, taking drives in the country and being outdoors. He was very proud of his children and their partners and the great parents they were. His five grandchildren were the apple of his eye and he enjoyed spending time with his family. Chuck had a dear friend, Kim Sandau, who stood by his side for nine years. They were united in marriage on April 6, 2013, in Hebron, following an eight year engagement. Chuck loved her and her family like his own.
Chuck was a lifelong resident of Hebron, always willing and diligently working to make it a better community for everyone. He was very active in the community, serving as president of Hebron Credit Union, director at Hebron Farmers Union, Hebron Board of Education for 10 years, church council at First Congregational United Church of Christ, vice president of the Hebron Economic Development Corporation, volunteer facilitator for adults and children at Beginnings Experience, and he was very active with the Hebron Jaycees.
Chuck is survived by his wife, Kim; three sons, Jason Brandt and his girlfriend, Jenn Pool and her daughters, Madisyn and McKenna, Kelly and Briana Brandt and their daughter, Averi, and Patrick and Lindsey Brandt and their children, Austi and Reed, all of West Fargo; four brothers, Chester (Jane) Brandt, Hebron, Allan (Judy) Brandt, Dickinson, Wally (Rayeann) Brandt, Fergus Falls, Minn., and Daryl (Jean) Brandt, Glen Ullin; two sisters, Margo (Dave) Wetzel, Bismarck, and Annette Brandt, Wilton; his mother-in-law, Judy Sandau, Mandan; daughter, Samantha Sandau, Bismarck; his sister-in-law, Francine Larson, Mandan; his brothers-in-law, Perry (Michelle) Sandau, Mandan, Terry Sandau, Hebron, and Jerry (Kristy) Sandau, California; and numerous nieces and nephews.
He was preceded in death by his parents, Samuel and Minnie Brandt; and beloved uncle, August Brandt.
In lieu of flowers, memorials may be made to the Charles Brandt Family for a memorial to be established at a later date in Chuck's memory.