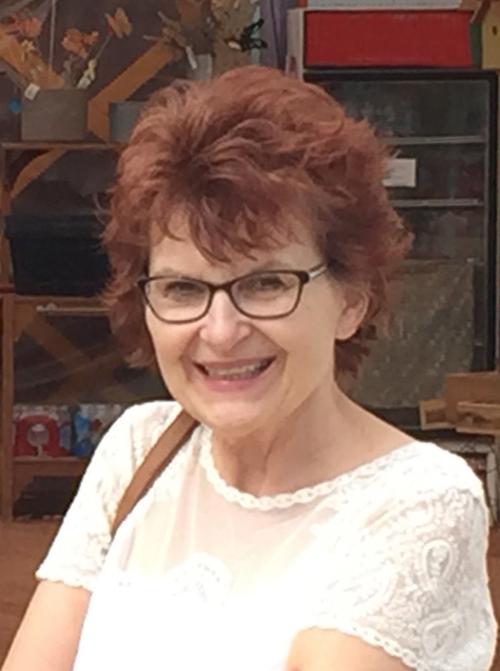 Charlene "Charlie" Thompson, 67, Minot, passed away Nov. 27, 2019, at the Benedictine Living Center in Garrison.
Charlene Lucille Teske was born Oct. 23, 1952, the daughter of Theophil and Ida (Goldade) Teske, in Hazen. She was raised on the family farm north of Beulah and graduated from Beulah High School in 1970. She then attended Minot Business College where she received her business degree.
Charlie married Steve Thompson April 16, 1982, at St. John the Apostle Catholic Church in Minot. They made their home in Minot, where she worked as a secretary for Ward County and later at Results Unlimited as a receptionist. They completed their family with three boys, Keenan, Seth and Shane.
Shane passed away July 30, 1988. Steve passed away Nov. 28, 1998.
She was a member of St. John the Apostle Catholic Church in Minot and the local sorority. She loved to travel with her sisters and always held a close bond with them. Charlie was a kind person who always wanted to help others in any way that she could. She enjoyed having a cup of coffee and a visit with family and friends.
Her loving family includes sons, Keenan Thompson, Minot, and Seth Thompson, Minot; brothers and sisters, Garry (Bonnie) Teske, Bismarck, Greg (Jocy) Teske, North Oakes, Minn., Joe (Julie) Teske, Coon Rapids, Minn., Joyce (Marvin) Bauer, Beulah, Rose (Ron) Kraft, Bismarck, James (Teresa) Teske, Hartville Mo., and Mary (Webb) Garrison, Wasilla, Alaska; and numerous nieces, nephews and cousins.
You have free articles remaining.
Charlene was preceded in death by her parents; husband, Steve; infant son, Shane; and sister-in-law, Sandy Teske.
Mass of Christian Burial will take place at 10:30 a.m. Wednesday, Dec. 4, at St. John the Apostle Catholic Church, Minot.
Interment is at Rosehill Memorial Park, Minot.
Visitation is from 3:30 to 5:30 p.m. Tuesday at Thompson-Larson Funeral Home, Minot.
Vigil prayer service is at 5:30 p.m. Tuesday at Thompson-Larson Funeral Home, Minot.
In lieu of flowers and plants, memorials are preferred to Alzheimer's Association or to donors choice.
Those wishing to sign the online register and share memories may access the online obituaries section at www.thompsonlarson.com.
To plant a tree in memory of Charlene Thompson as a living tribute, please visit Tribute Store.