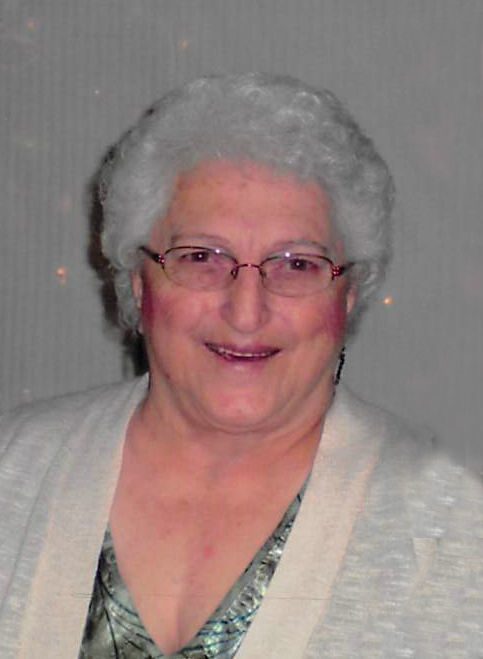 Catherine Schmidt, 89, Bismarck, passed away Feb. 9, 2020 at a local hospital with family by her side. Funeral services will be held 10:30 a.m. Saturday, Feb. 15, at St. Mary's Catholic Church, 806 E Broadway, Bismarck.
Visitation will be held from 5 to 7 p.m. Friday at Parkway Funeral Service, 2330 Tyler Pkwy, Bismarck. A rosary/vigil service will begin at 7 p.m.
Burial will be held at St. Mary's Cemetery.
Catherine was born on March 11, 1930 in Emmons County, the daughter of Alex and Katherine (Feist) Neigum. She was raised and educated in the Braddock and Hazelton area.
You have free articles remaining.
On Oct. 11, 1949, Catherine married Steve Schmidt in Braddock. After their marriage they lived in the Braddock area until 1950 when they moved to Bismarck.
Catherine worked at Schultz Creamery and retired from the Bismarck Public School system after many years of service.
She liked to play bingo and pinochle. She also enjoyed quilting and putting together puzzles.
She is survived by her children, Robert (Debi) Schmidt, Sharon (Jake Sauter) Schmidt, Sandy (Alan) Doffee, Sheila (Jeff) Diede, Ronald Schmidt, and Steph (Shawn) Mittlestadt; grandchildren, April (Jason) Schmitt, Nathan (Tara) Ellwein, Amy (Matt) Collins, Kolby (Tyson) Webb, Amanda (John) Fettig, Logan Vedquam, and Max Vedquam; great-grandchildren, Brandee (Jace) Timpe, Brooke (Kaden Seidel) Schmitt, Adriana Ellwein, Brody Collins, Brevyn Collins, and Jeston Webb; sisters, Anna Schmidt, Liz Keller, and Francis (Juel) Gustafson, all of Seattle, Wash.; in-laws, Theresia Neigum, Bismarck; Leota Neigum, Bismarck; Carol Neigum, Seattle; Andy (Joan) Schmidt, Braddock; Pete (Marie) Schmidt, Seattle; Rita Schmidt, Bismarck; and Phyllis Schmidt, Bismarck; and many nieces and nephews.
She was preceded in death by her husband, Steve; sons, Sebastian and Randy; son-in-law, Aaron Vedquam; granddaughter, Danyle Ellwein; brothers, Joseph, Frank, Pete, John, and Alex; sisters, Phyllis, Maggie, Rose, Caroline, and Agnes.
To plant a tree in memory of Catherine Schmidt as a living tribute, please visit Tribute Store.