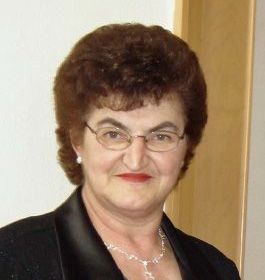 Bernice Vetter, 73, Wishek, passed away Feb. 11, 2020 surrounded by her mother, children, grandchildren, brothers and sisters at CHI St. Alexius Hospital, Bismarck.
Mass of Christian burial will be held 11 a.m. Monday, Feb. 17, at St. Luke Lutheran Church, Wishek. Visitation will be held from 5 to 7 p.m. Sunday at Dahlstrom Funeral Home, Wishek, with a prayer service at 7 p.m. Burial will be held at St. Patrick's Catholic Cemetery, Wishek.
Bernice was born Oct. 6, 1946 at the family home in McIntosh County. Bernice is the daughter of Kasmier and Ann (Wolf) Wald. Bernice grew up in rural McIntosh County, attended and graduated from Wishek High School in 1964. Bernice married Anton "Tony" Vetter on Oct. 2nd, 1965 at St. Michael's country church. Bernice and Tony worked for Nickisch Co., five miles west of Wishek, as farmhands for two years. In 1967 they purchased the farm from Nickisch Co. where they raised six children, operated Vetter's Dairy until 1986, and continued to operate Vetter's Beef and Grain until each of their deaths.
You have free articles remaining.
Bernice was one of the kindest and hardest working women on this earth. Throughout her life Bernice worked several jobs, was active in St. Patrick's Catholic Church, Wishek Eagles, a leader in Meadowlarks 4-H Club, square dancing and Wishek Purple Pals. During Bernice's retirement years she loved to travel, play cards and dance at local polka parties. Bernice took numerous bus tours including "Mystery Tours" and Branson, Mo., trips through Farmer's Union Ins. meeting many new friends that she would continue to travel with regularly. Recently, Bernice took a three-week trip to Florida including a Carnival Cruise to the Bahamas experiencing many new first-time experiences for her. Bernice loved to socialize with friends and family, and was known for embroidering, sewing, and baking cakes for special occasions.
Bernice is survived by her three sons, Kevin (Cindy Huber) Vetter, Wishek, Tony Jr. (Sarah Voigt) Vetter, Mandan, and Kendall (Alison) Vetter, Mandan; three daughters, Charlene (Michael) Hulm, Wishek, Shelly Mehlhaff, Eureka, S.D., and Bernice (Ron) Coward, Alliance, Neb.; twelve grandchildren; four great-grandchildren; mother, Ann Wald, Wishek; two brothers, Larry Wald, Wishek and Donnie (Brenda) Wald, Bismarck; one sister, Addie (Bill) Lea, Bismarck; one brother-in-law, Tom Hilzendeger, Bismarck; and many nieces and nephews.
Bernice is preceded in death by her husband of 42 years, Anton "Tony" Vetter; father Kasmier Wald; sister Lorraine Hilzendeger; and sister-in-law Linda Wald.
To plant a tree in memory of Bernice Vetter as a living tribute, please visit Tribute Store.