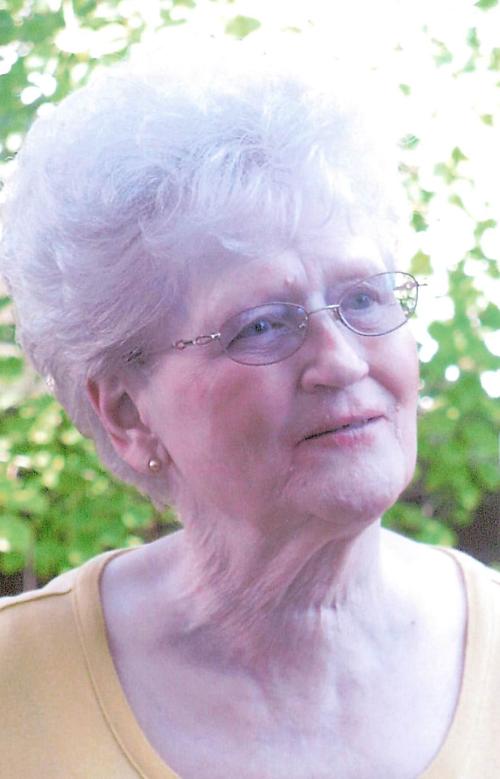 Bernice Orgaard, 84, of Mandan, passed away on Sept. 8, 2019, surrounded by her loving family.
A Mass of Christian Burial will be held 11 a.m. Thursday, Sept. 12, at Christ the King Catholic Church with Reverend Fred Harvey as celebrant. Burial will be held at the Mandan Union Cemetery at 10:30 a.m. Friday.
Visitation will be held from 6 to 8 p.m. on Wednesday at Weigel Funeral Home with a rosary/vigil service at 6 p.m. Visitation will continue one hour prior to the church service.
Bernice was born on June 6, 1935, to Tim and Pauline (Gaab) Berger, in Mandan, the eldest child of eight. Bernice was baptized in Odense.
Bernice attended schools both in Solen and Mandan, graduating the eighth grade. Bernice lived in Mandan for many years and enjoyed being near her family and friends.
Bernice enjoyed cooking large German style meals for family gatherings that she personally organized. Bernice also enjoyed traveling with her brother, Tom; they often went to visit their brother, Donald, in Milner, and later, Linton. Bernice also took pleasure in many outings with her sisters and brothers; typically, they would gather at different restaurants for dinner or lunch. They enjoyed spending time together and just "visiting."
Bernice also took pride in shopping for her many grandkids and great grandkids. Bernice also babysat for most of her grandkids and some of her great-grandkids; she made herself available to help her family whenever she could. Her family was her priority.
Bernice started working in local cafés when she was a teenager. She had many great stories about the Palace Café. Bernice most enjoyed being a home-maker, raising her children. Bernice also worked as a bartender for many years before she retired.
Bernice is survived by her children, Vernon Foster, Debbie (Dan) Leingang, Rhonda (Manny) Gonzalez and Mark Carlson; son-in-law, Jim Schmidt. Bernice is also survived by 16 grandchildren; 20 great-grandchildren; two sisters, Viola Lonning and Donna Weigel; three brothers, Joe Berger, Tom Berger and Donald Berger; and many nieces, nephews and cousins.
Bernice was preceded in death by her parents, Tim and Pauline Berger; her brother, Jerry Berger; her daughter, Mary Ann Schmidt; and her sister, Shirley Lee.
To plant a tree in memory of Bernice Orgaard as a living tribute, please visit Tribute Store.
Obituaries Newsletter
Sign up to get the most recent local obituaries delivered to your inbox.