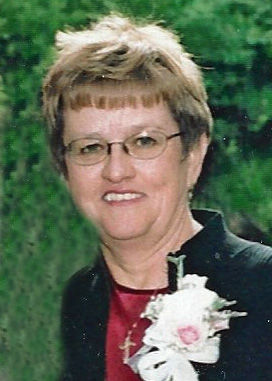 Alberta Geraldine "Gerri" Anderson, 77, passed away Jan. 6, 2020, at Augusta Place, Bismarck. Funeral services will be held 2 p.m. Friday, Jan. 10, at the Bismarck Funeral Home. Visitation will be on held from 5 to 7 p.m. Thursday at the funeral home.
Gerri was born in Cut Bank, Mont., to Dick and Elvina Palmer on March 26, 1942. She was one of nine children. She attended school in Cut Bank, Ray and graduated from Tioga High School.
Gerri married Dennis Anderson on Oct. 13, 1960, and two daughters and a son were born to the couple; along with six grandchildren and 5 ½ great-grandchildren.
You have free articles remaining.
Gerri loved life, her family, crafts, book club, sewing, singing and was an amateur poet. She also was a very competitive pinochle player and after her children were adults developed a passion for golf. She worked very hard mostly as a bookkeeper during her working years as well as raised three children. In addition, she loved sewing clothing for herself, her children and grandchildren.
Gerri is survived by her husband of 59 years, Dennis, Bismarck, who has been her loving caretaker for the past 20 years as she battled Alzheimer's. She is also survived by her daughters: Darci Anderson, Fargo, Denise (Steve) McDonough, Bismarck; son: Daryl (Joy) Anderson, Bismarck, former son-in-law, Joe Keller; grandchildren: Shaun (Lauren) McDonough, Ky., Nicole McDonough, Bismarck, Justin (Allison) Keller, Roscoe, Ill., Nathan (Alysha) McDonough, Fargo, Jamie Keller, Fargo, and Christopher Anderson, Bismarck; great-grandchildren: Eli, Emma, Easton, and Elaina Keller and Declan McDonough. Gerri is also survived by her sisters: Paula Murphy, Idaho, and Marion (Dave) Keller, Glendive, Mont.; brothers: Bill (Barbara) Palmer, Ore., Howard (Karen) Palmer, Wyo., Jim (Charleen) Palmer, Texas; and many nieces and nephews.
She was preceded in death by her parents, sister, Clarice and brothers, John, Ellis, and Gene.
To plant a tree in memory of Alberta Anderson as a living tribute, please visit Tribute Store.