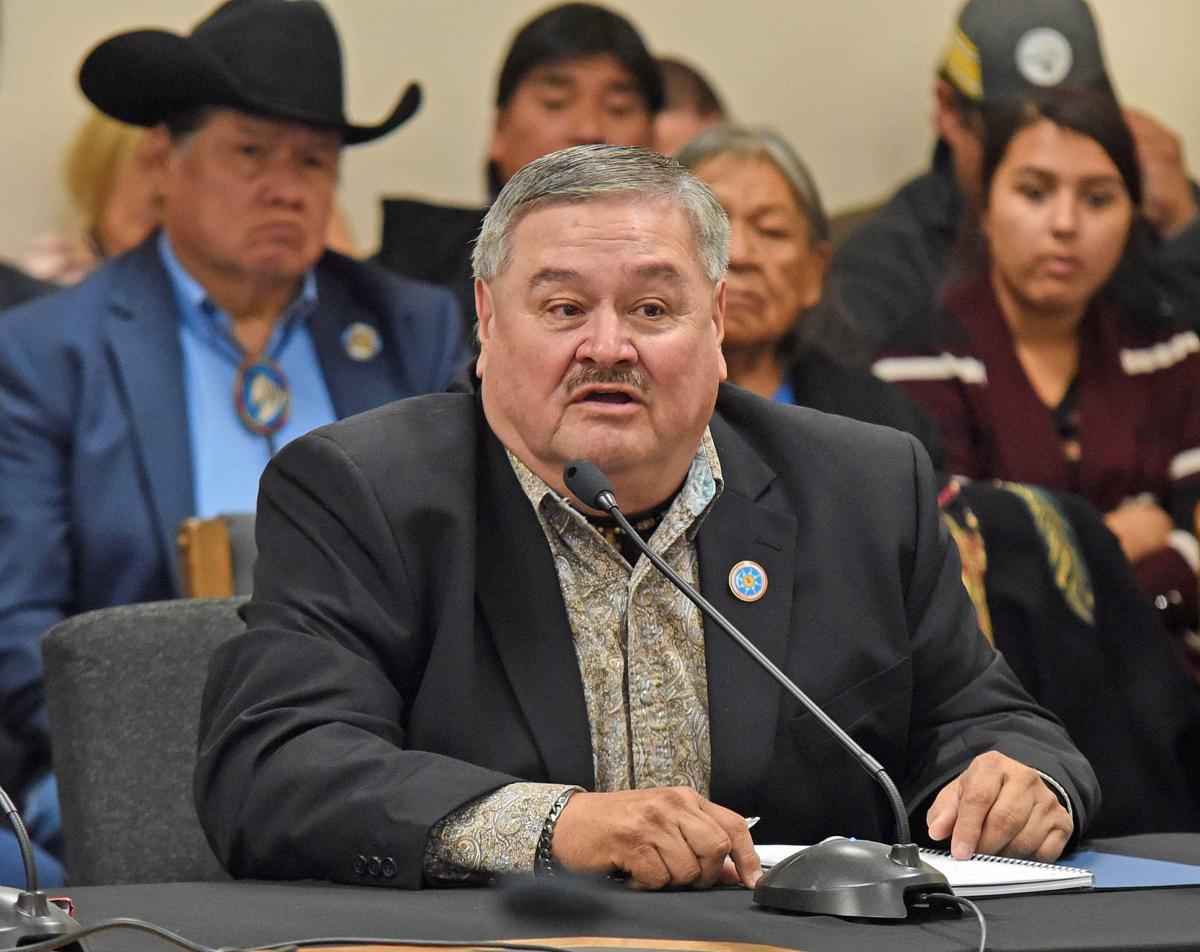 A group dedicated to advancing equality at the ballot box says it plans to make certain that all Native Americans in North Dakota can vote in November in spite of a voter identification requirement that many see as a hurdle.
Four Directions, a Native American voting rights group, said it's reaching out to North Dakota tribal governments to assist them in having a tribal official at every polling place on their reservations who can help eligible voters if they lack the required documentation.
North Dakota now requires voters to provide an ID with a street address, which aren't always assigned on reservations. Many tribal members have post office boxes as their residential address.
The Supreme Court recently rejected an emergency appeal by attorneys representing Native Americans in North Dakota who challenged the state's voter ID law.
The Standing Rock Sioux Tribe said in a statement this week that the law will prevent thousands of Native Americans in North Dakota from voting. Chairman Mike Faith said "there is no good reason" that a post office box address is not sufficient to vote.
"Why is it getting harder and harder for Native Americans to vote? This law clearly discriminates against Native Americans in North Dakota," Faith said in a statement. "Our voices should be heard and they should be heard fairly at the polls just like all other Americans."
Bret Healy, a consultant for Four Directions, which is led by members of South Dakota's Rosebud Sioux Tribe, said the organization believes it has a common-sense solution.
The group is working with tribal leaders in North Dakota to have a tribal government official available at every polling place on reservations to issue a tribal voting letter that includes the eligible voter's name, date of birth and residential address.
Jim Silrum, deputy secretary of state, said during a meeting with tribal leaders this week that a letter from tribal officials with that information would be considered a valid tribal ID.
Silrum, who was asked to speak during a meeting of the Tribal Taxation Committee, which included leaders from all five of North Dakota's tribal nations, said his office has been working to inform tribal leaders about how they can vote.
If information on an ID is not current, it can be supplemented with other documentation, such as a current utility bill. More information is available at vote.nd.gov.
Voters who don't have the right documentation on Election Day can cast a ballot that is set aside and the voter has about a week to provide the documentation, Silrum said.
North Dakota House Majority Leader Al Carlson, R-Fargo, who was in attendance at the meeting, emphasized that the goal of the voter identification requirement is to protect the integrity of the ballot box.
"It's important that our intent was not to disenfranchise anybody," Carlson said.
When the issue was before U.S. District Court Judge Daniel Hovland, he wrote that 70,000 North Dakotans lack a qualifying ID to vote in the November election and about 18,000 residents lack supplemental documentation that is sufficient to permit them to vote. 
The Standing Rock Sioux Tribe said it is sending out drivers to help bring people to the polls and is assisting voters with obtaining a residential address and updated tribal ID.
Chairman Mark Fox, chairman of the Mandan, Hidatsa and Arikara Nation, also said he sees the address requirement as a hurdle.
"The great concern is that the end effect is that it's going to preclude members from having an easier way to vote," Fox said.
Meanwhile, U.S. Sen. Heidi Heitkamp, D-N.D., recently helped introduce the Native Voting Rights Act to increase voter protections in Indian Country. The legislation would establish a Native American Voting Rights Task Force, provide equal access to voter registration and polling sites, require the Department of Justice to consult with tribes and other steps.
"This isn't just an issue in North Dakota, it's an issue across Indian Country," said Heitkamp, adding she believes the North Dakota legislation was introduced in response to her election.
She said she thinks the impact of the voter identification requirement has increased interest in voting among Native Americans.
"They may think that they've won. What they've done is they have ignited real concern among the Native community," Heitkamp said.