Kitten stowaways travel 400 miles in steel column, and more of this week's weirdest news
A look at the stranger side of news from the past week.
Kitten stowaways found after long journey in steel column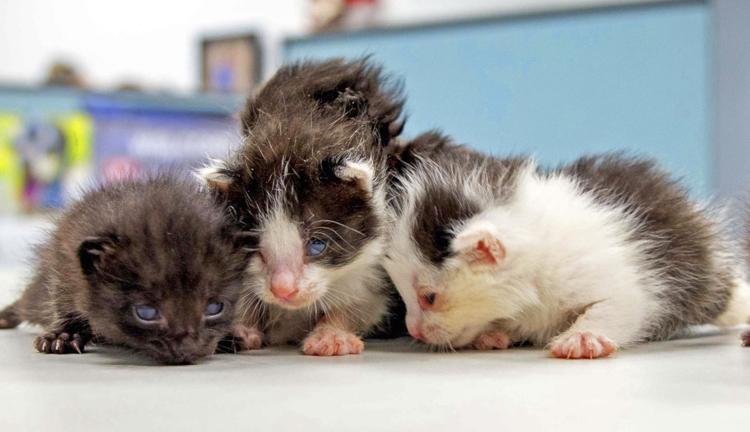 SAN DIEGO (AP) — Five kittens that stowed away on a 400-mile trip to San Diego are looking for new homes.
The San Diego Humane Society says the kittens somehow wound up inside a 60-foot steel column that was trucked from Hayward in the San Francisco Bay Area to San Diego.
On April 24, construction workers building new Kaiser Permanente medical offices heard meows coming from the column.
They tilted the column and the week-old kittens slid out. It's unclear whether the stowaways came aboard in Hayward of somewhere along the route.
The kittens are now in foster care and will be ready for adoption in another couple of months.
And they've been given appropriate construction names: Crowbar, Rebar, Chisel, Jackhammer and Piper.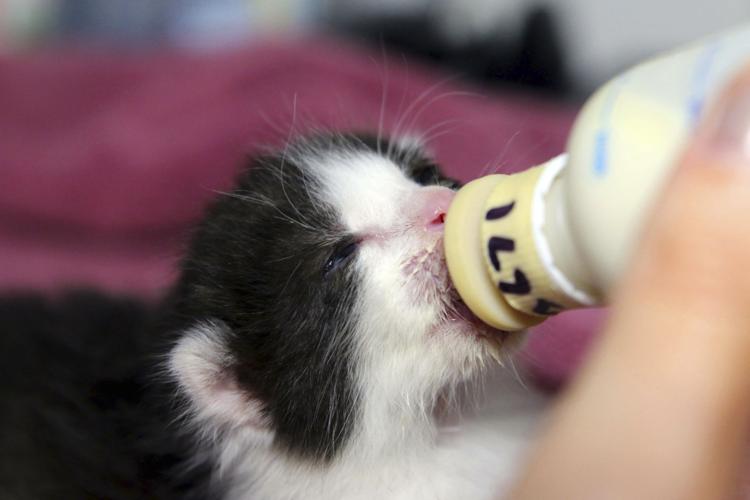 Unwanted: Grenade found in Goodwill store's donation bin
PORT ST. LUCIE, Fla. (AP) — A Florida Goodwill store got a donation it didn't need or expect — a grenade.
The St. Lucie County Sheriff's Office said workers found the grenade in a donation bin Wednesday afternoon and called 911.
TCPalm reports that the bomb squad arrived and the Port St. Lucie store was evacuated. The grenade was found to be inoperable.
A similar grenade was found at a nearby Goodwill store last year.
Here's what a $75 cup of coffee looks like
Coffee aficionados are willing to shell out big bucks for the perfect cup of coffee. But Californians may be taking it to the next level.
A single cup of coffee just sold for $75 at Klatch Coffee's new San Francisco location, which hosted a tasting over the weekend.
Klatch purchased 10 pounds of the beans, which is just 10% of the 100 pounds that was auctioned off worldwide at the Best of Panama green coffee auction hosted by the Specialty Coffee Association of Panama in 2018.
"This coffee is not over roasted like what you get at other places. It's roasted how coffee used to be roasted back in the day," Bo Thiara, co-owner of Klatch's new Northern California location, told KGO.
Don't worry. Klatch is selling the beans online for $75 for 18 grams (0.63 ounces) of coffee.
Jail deputy accused of taking inmate's limited edition shoes
OCALA, Fla. (AP) — A detention deputy is accused of stealing an inmate's $250 Nike sneakers.
The Ocala Star-Banner reports Marion County Sheriff's Deputy Nicholas Frank Rudders was booked into his own facility on Wednesday.
When sheriff's Lt. Chris Vorisek interviewed Rudders, the jail guard said he had the shoes, which were described as Nike Air Max 97 limited edition. Rudders gave Vorisek the shoes, which were photographed and returned to the inmate, whose name wasn't released.
An affidavit says Rudders told investigators that someone had told him he could take the shoes.
The inmate filed requests to get the shoes back. Surveillance video shows Rudders taking them.
He's accused of petit theft. He was released on bond and jail records don't list a lawyer for him.
Rudders was suspended without pay.
My kind of mix-up: $5,760 bottle of wine served by mistake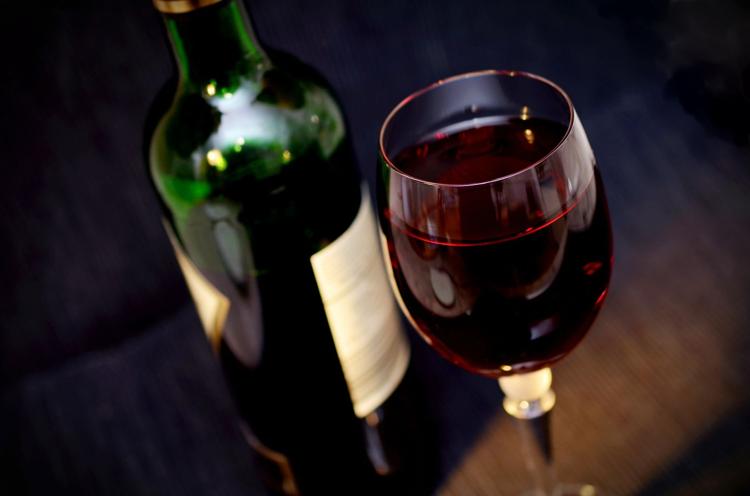 LONDON (AP) — A British restaurant has given some customers an unexpected treat, accidentally serving them a 4,500-pound ($5,760) bottle of red wine.
The Hawksmoor Manchester said on Twitter it hoped the diners "enjoyed your evening" after getting the 2001 bottle of Chateau le Pin Pomerol instead of the 260-pound ($333) bottle they had ordered of Chateau Pichon Longueville Comtesse de Lalande 2001.
A restaurant spokeswoman says "it was a very busy night at the restaurant and a very simple mistake. A member of staff picked up the wrong bottle" of Bordeaux. The restaurant told the employee that "one-off mistakes happen" and added "we love you anyway."
The report sparked a flurry of amused responses on Twitter, with many people asking for a table served by the same waiter and others praising Hawksmoor for its comments to its employee.
Tasting notes for Chateau le Pin Pomerol on wineinvestment.com note the wine's deep ruby/plum/purple color and read: "A tremendous effort ... an extraordinary perfume of creme de cassis, cherry liqueur, plums, licorice, caramel and sweet toast."
NYPD used Woody Harrelson photo to find lookalike beer thief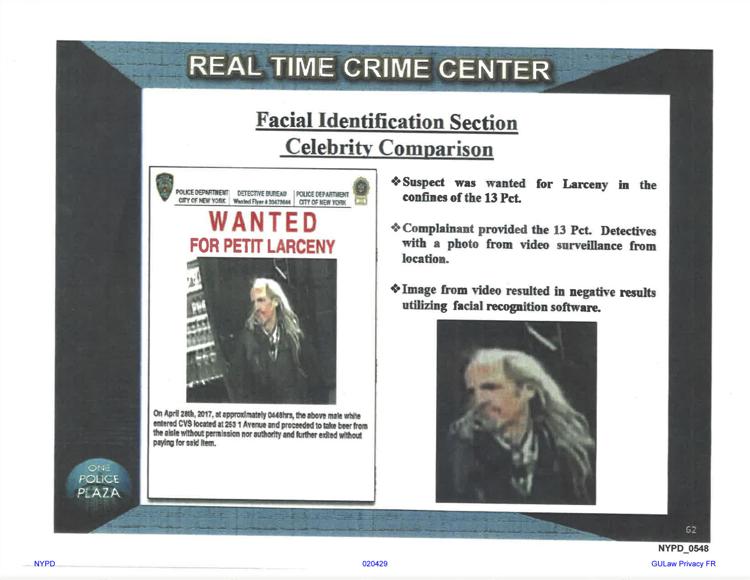 NEW YORK (AP) — The New York Police Department used a photo of Woody Harrelson in its facial recognition program in an attempt to identify a beer thief who looked like the actor, according to a report published Thursday.
Georgetown University's Center on Privacy and Technology highlighted the April 2017 episode in "Garbage In, Garbage Out," a report on what it says are flawed practices in law enforcement's use of facial recognition.
The report says security footage of the thief was too pixelated and produced no matches while high-quality images of Harrelson, a three-time Oscar nominee, returned several possible matches and led to one arrest.
The NYPD also used a photo of a New York Knicks player to search its database for a man wanted for a Brooklyn assault, the report said.
"The stakes are too high in criminal investigations to rely on unreliable — or wrong — inputs," Georgetown researcher Clare Garvie wrote.
"It is one thing for a company to build a face recognition system designed to help individuals find their celebrity doppelgänger or painting lookalike for entertainment purposes. It's quite another to use these techniques to identify criminal suspects, who may be deprived of their liberty and ultimately prosecuted based on the match."
The NYPD said it has been deliberate and responsible in its use of facial recognition and that the technology is merely a means of producing leads, including in homicide, rape and robbery cases.
"No one has ever been arrested on the basis of a facial recognition match alone," Sgt. Jessica McRorie said in a statement. "As with any lead, further investigation is always needed to develop probable cause to arrest."
A message was left with a representative for Harrelson.
The Georgetown report says facial recognition has helped the NYPD crack about 2,900 cases in more than five years of using the technology.
McRorie says the department is constantly reassessing its procedures and is in the process of reviewing its existing facial recognition protocols.
"We compare images from crime scenes to arrest photos in law enforcement records," McRorie said. "We do not engage in mass or random collection of facial records from NYPD camera systems, the internet, or social media."
—By MICHAEL R. SISAK, Associated Press
Police: South Dakota man stole sex toys from couple's house
TYNDALL, S.D. (AP) — A South Dakota man is accused of stealing $500 worth of sex toys from a couple's home over a period of about two years.
The Argus Leader reports that 25-year-old Brody Fuchs, of Tyndall (TIN'-duhl), is charged with second-degree burglary.
Bon Homme County Sheriff's Deputy Brian McGuire says Fuchs took "a bunch" of the items from a residence in Tyndall, which is near the Nebraska border.
An affidavit says the couple had installed a camera system inside the house, which caught Fuchs entering the home for about 40 seconds, then leaving. A deputy recovered a number of sex toys during a search of the suspect's residence.
McGuire did not say whether Fuchs knew the couple.
A phone number for Fuchs could not be found.
Semi-trailer hauling honey overturns along Indiana highway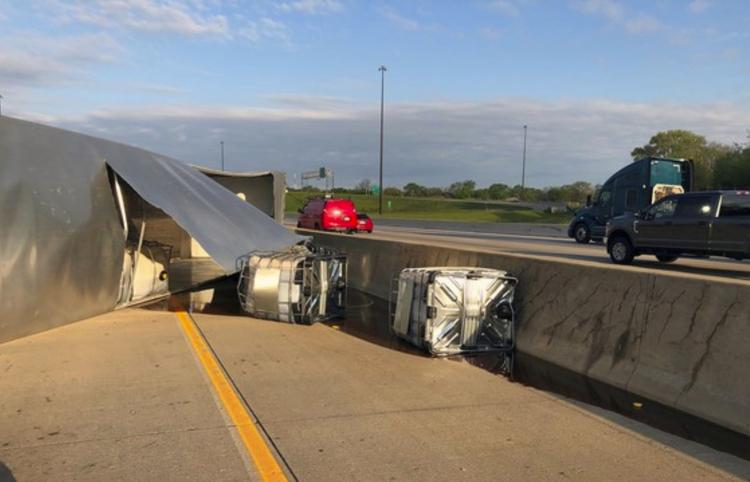 HAMMOND, Ind. (AP) — A semi-trailer hauling honey overturned on a northwestern Indiana highway, spilling some of the sticky substance and restricting travel for hours.
State police say the semi was hauling about 41,000 pounds (18,600 kilograms) of amber honey along Interstate 80/94 through Hammond when the driver lost control and the truck overturned about 6 a.m. CST Wednesday after its front axle apparently failed.
At least four large containers of honey began leaking, and the overturned semi was also leaking diesel fuel.
The crash prompted the closure of three of the highway's eastbound lanes at Calumet Avenue in Hammond. Police urged motorists to avoid what they called the "sticky situation" and seek alternate routes.
Police spokeswoman Sgt. Ann Wojas says all eastbound lanes were reopened about eight hours after the crash.
Danish candidate places election ad on adult site
COPENHAGEN, Denmark (AP) — While most of the candidates for Denmark's general election are making good use of the internet, posting their promises on websites and social media, one has gone a step further.
Joachim B. Olsen, an Olympic shot put silver medalist who has been a member of the Folketing for the center-right Liberal Alliance since 2011 placed an ad bearing the party logo and encouraging people to vote for him on one of the world's top adult websites, Pornhub.
On his official Facebook profile, Olsen confirmed that he was responsible for the ad: "Yes, it's me on Pornhub.
Olsen told Denmark's B.T. newspaper Sunday that "election campaigns are serious ... but there must also be some humor."
The June 5 elections are being held on schedule at the end of the parliament's four-year term.
Alligator blocks runway at Air Force base in Florida
TAMPA, Fla. (AP) — Staff at a U.S. Air Force base in Florida had to bring in a front-end loader to remove an alligator that was lounging on a runway.
The Tampa Bay Times reports that the large reptile was spotted Tuesday morning on a MacDill Air Force Base flight line. The base shared a photo of the creature on Facebook, saying the friendly alligator was just "preparing for take-off."
MacDill spokesman 2nd Lt. Brandon Hanner says alligator sightings are common around the base, which is located on Tampa Bay. He says the alligator probably surfaced from one the base's bodies of water.
The wing safety office's wildlife manager organized the animal's removal, scooping it into the bucket of the loader.