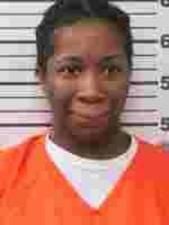 A Rhode Island woman who transferred money from lottery scam victims in the U.S. to Jamaica by taking cheap flights she got through her airline job could face a lengthy prison term when she's sentenced in federal court in North Dakota this week.
Prosecutors plan to seek a sentence for Melinda Bulgin that's about double what they sought for the kingpin of the scheme they say bilked more than 100 mostly elderly Americans out of more than $6 million.
The government isn't giving Bulgin credit for accepting responsibility because she took her case to trial. Prosecutors on Wednesday will ask U.S. District Judge Daniel Hovland to sentence her to as much as 14 years in prison and order her to pay more than $333,000 in restitution, according to court documents filed by Assistant U.S. Attorney Jonathan O'Konek.
Defense attorney Chad McCabe said in an interview that Bulgin took the case to trial only because there are several lottery scam operations and she thought authorities might be associating her with the wrong people. He plans to request a sentence of time served − the 10 months that have transpired since her conviction last September on charges of conspiracy, fraud and money laundering.
"The bottom line is she takes responsibility and is very regretful for her participation in these events, and the only reason she chose to go to trial, they may have had some of the information wrong, and she was trying to challenge that," he said.
O'Konek was out of the office Friday and unavailable for comment. He has previously cited a lack of contrition and cooperation on Bulgin's part as a basis for his sentencing recommendation.
The Federal Trade Commission estimates lottery scams could be a billion-dollar-a year industry in Jamaica. The investigation into the scam prosecuted in North Dakota began in 2012 and involved the FBI, the U.S. Postal Inspection Service, and the Justice Department's Office of International Affairs and Organized Crime Drug Enforcement Task Force.
It is believed to be the first large-scale Jamaican lottery scam tried in the U.S. It involved 31 defendants, including 14 Jamaican nationals, most of whom accepted plea deals with the government. The suspects were accused of calling victims about bogus lottery winnings, persuading them to pay advance fees to receive the purported winnings, then keeping the money without paying out anything to the victims.
Authorities identified victims in 31 states. The case was prosecuted in North Dakota because it began in the state in September 2011, when then-82-year-old Edna Schmeets, of Harvey, was scammed out of about $400,000. Schmeets gave emotional testimony during Bulgin's trial about ending up broke because of the scam.
Bulgin, 29, of Providence, Rhode Island, transported scam proceeds via cheap flights she got through her job with Delta Air Lines, authorities said. She eventually was caught at a Jamaican airport in 2015 with nearly $15,000 she hadn't declared to customs officials. The money had come from Nancy Bauke, a 78-year-old widow in Tempe, Ariz., according to prosecutors. Bauke testified during Bulgin's trial that she sent a total of $25,000 to Bulgin and didn't receive a penny in prize money.
A government filing last October called Bulgin "likely an organizer and leader" of the scam and said "she wired and carried proceeds to Jamaica on multiple trips." It suggested the appropriate sentence under federal guidelines would be life in prison. However, O'Konek said at the time that the document was meant only to give the judge an idea of what sentencing guidelines might apply and that his actual recommendation would be lower.
McCabe said "the original guideline range was eye-popping."
O'Konek and McCabe signed a stipulation last month calling for a sentencing range of roughly 11 to 14 years. McCabe said in an interview that even though he signed the stipulation, "we are still free to argue to the court that the sentencing range is not reasonable in this case."
O'Konek last year recommended six years and three months in prison for Lavrick Willocks, who authorities said masterminded the scam and ran it out of a Jamaica mansion where he lived with his mother. Hovland last October sentenced Willocks to six years, crediting him with cooperating. Willocks had pleaded guilty in July 2017 to conspiracy in a deal with prosecutors.
McCabe said Bulgin played a role in the scam but not to the level of Willocks.
"I don't think she was a key player," he said.
Bulgin is to be sentenced at 10 a.m. Wednesday. Hovland last December, in ordering her detained until sentencing, said, "she's looking at significant time, no doubt about it."
Sign up for our Crime & Courts newsletter
Get the latest in local public safety news with this weekly email.