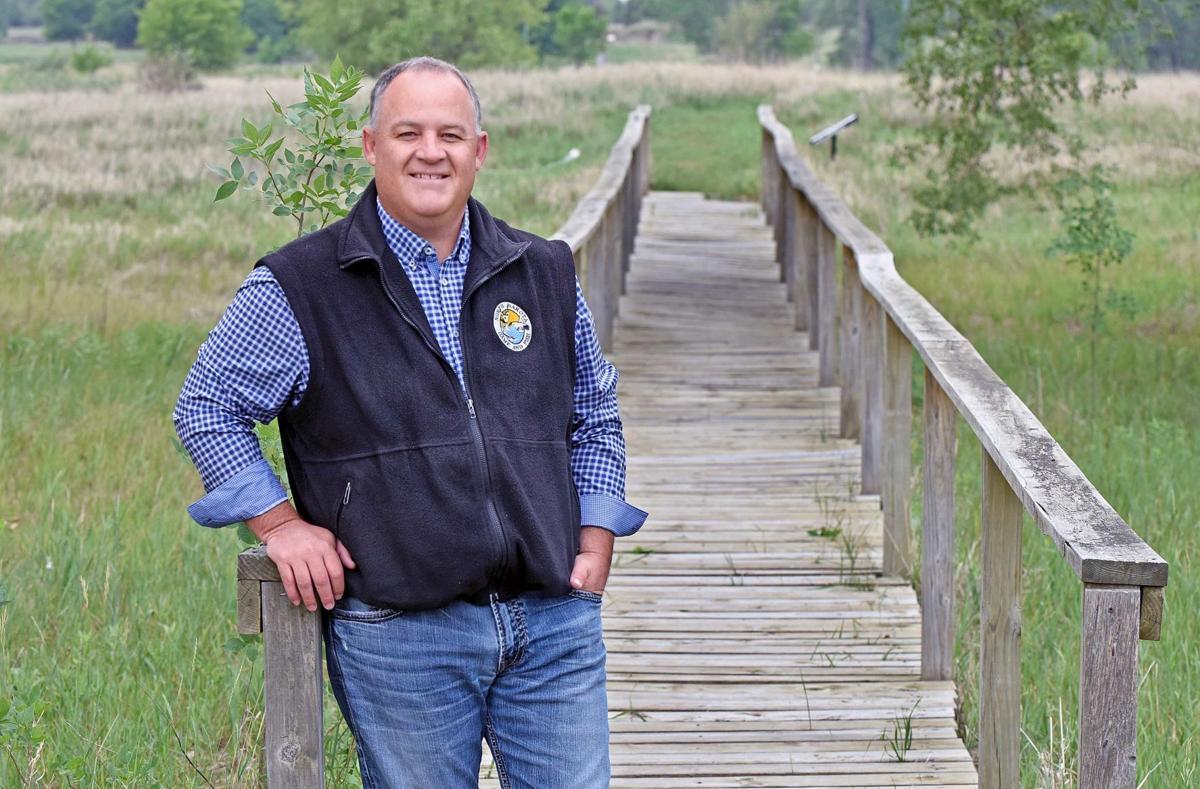 Mike Elsberry ponders if the birds will come. Troy Mosbrucker wonders if the hunters will. 
From northeastern North Dakota, where Elsberry lives, to the southwest, which Mosbrucker calls home, drought this summer has an unrelenting grip on the outdoors -- eroding wildlife habitat, reducing animals' food supplies, drying up wetlands and stressing prairie fisheries. No part of North Dakota is immune -- the northwest and southeast also are suffering through what many people consider one of the driest years in recent memory.
"In addition to our lack of rain this year, we've had so much heat and wind," state Game and Fish Department Wildlife Chief Jeb Williams said. "It seems like some of the timely rains that some areas get, then you end up taking another step back a week later just because of the heat and wind."
Extreme and exceptional drought, the two worst categories, cover about half of the state, and all of North Dakota is in some form of drought, according to the U.S. Drought Monitor, a partnership of the National Oceanic and Atmospheric Administration, the U.S. Department of Agriculture and the National Drought Mitigation Center at the University of Nebraska-Lincoln.
Those types of conditions "certainly can have an impact on wildlife in a number of different ways," Williams said.
Drought impacts to fish and wild animals are wide-ranging, according to the National Environmental Education Foundation. Less cover means young animals are more susceptible to predators. Less food and water means more animals crowding into smaller areas, making them more susceptible to disease. Hungry animals might forage closer to roadways, making them more susceptible to collisions with vehicles.
For Elsberry, who heads the state chapter of Ducks Unlimited, ducks are of particular concern this year. For Mosbrucker, mayor of Mott -- the unofficial pheasant capital of North Dakota -- it's a different kind of game bird, and the hunters they draw.
Fish and the waters in which they live also are big concerns this summer, according to state Fisheries Chief Greg Power.
"We're certainly hurting statewide with lake levels," he said. "We're going the wrong direction quick."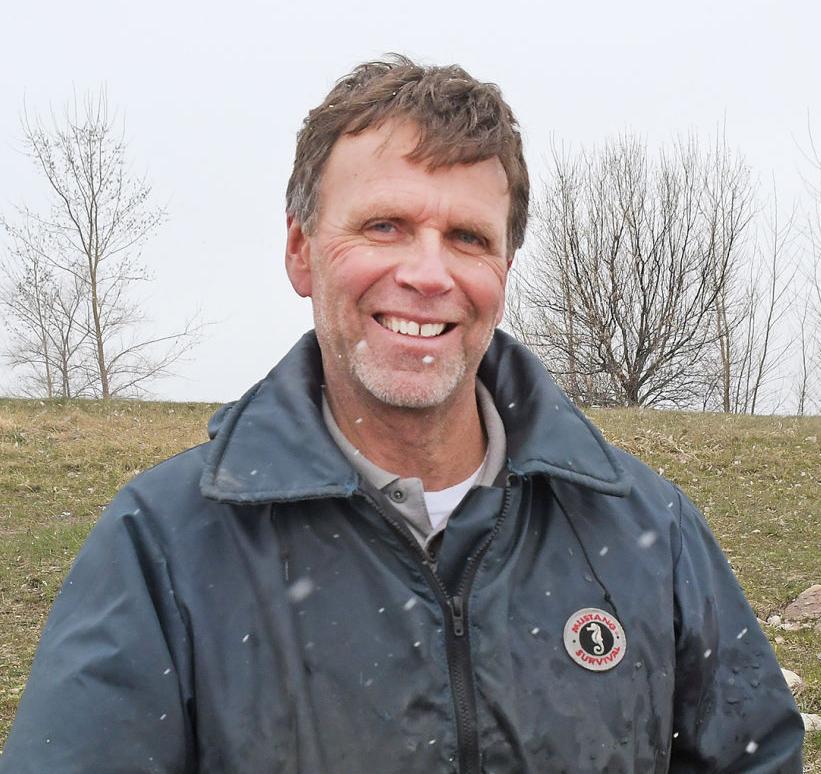 Disappearing water
The loss of waters in North Dakota might be historic.
The Game and Fish Department's May water index was down 80% from 2020 and nearly 68% below the average over the past seven decades. This year is the fifth-driest in North Dakota in the past 74 years, according to Migratory Game Bird Management Supervisor Mike Szymanski. That's an abrupt change from last year -- the sixth-wettest.
"That's an indication of how dynamic this system is that we work in," Szymanski said.
North Dakota has about 440 fishable lakes, near the all-time high. But "between now and this time next year, we could lose 40-80 waters" due to a combination of evaporation and lack of precipitation runoff, Power said.
"It's going to be those marginal waters -- some of them have a maximum 12 feet," he said. "You lose 4, 5, 6 feet off them, that's half their volume."
Officials also are worried about summer kill -- fish die-offs that happen when lakes heat up, oxygen levels decrease and fish get stressed. Northern pike are especially vulnerable because they prefer shallow slough areas that can heat up more quickly. Trout and perch also could more susceptible to drought.
"The 'D' word, for fisheries biologists, there's probably nothing worse," Power said. "A year from now, it could be pretty bleak in some places."
Boat ramp access isn't yet a concern, though Power said "if we lose another 2 feet, that's a game-changer." But blue-green algae is a worry.
North Dakota's Department of Environmental Quality has issued blue-green algae advisories for 20 lakes, including Sweet Briar Lake in Morton County. A full list can be found at https://bit.ly/3yMiYis. 
Hot summer weather contributes to the production of the algae that can produce toxins in the water called cyanotoxins. People and animals who swallow or come into contact with affected water can get sick, and animals and fish can die from it. There's no known antidote for the toxins.
The algae discolor the water and cause foam, scum or mats to appear on the surface. In severe blooms, the water can have the appearance of spilled green paint or green pea soup.
Any body of water that's not available to wildlife this summer is a big loss. The percentage change in the number of wetlands holding water from last year to this year is the highest in the history of the breeding duck survey, which has been done annually for more than seven decades, according to Szymanski.
"We essentially have no temporary and seasonal basins holding water on the landscape right now," he said. "And that has huge ramifications for duck production in the state."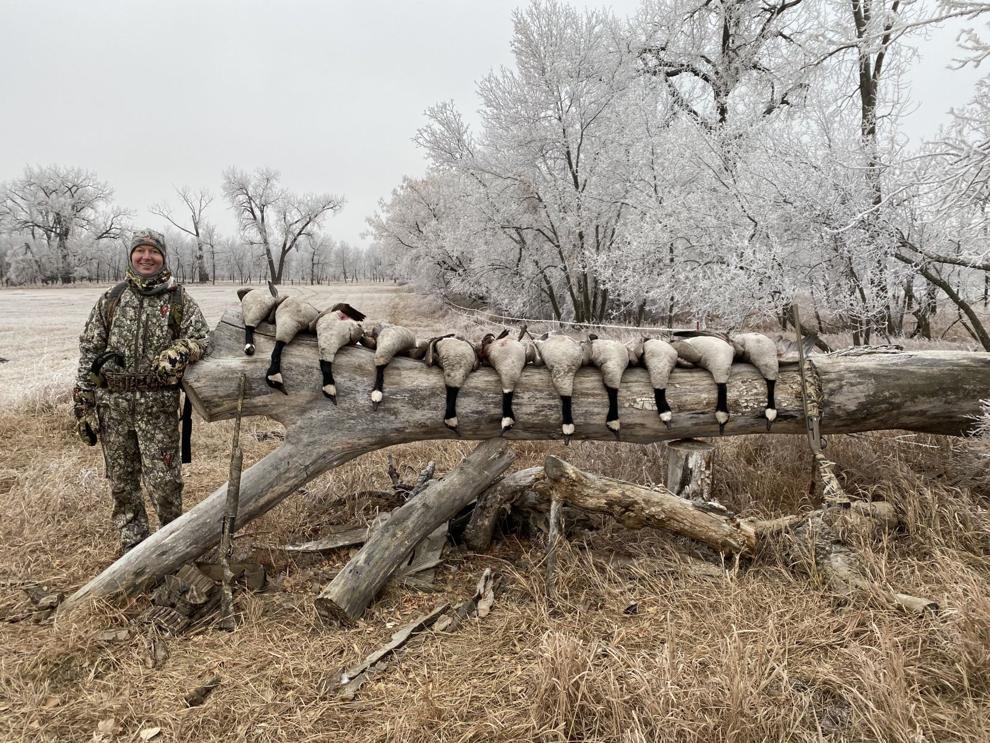 Duck doubts
This year's breeding duck survey was down nearly 27% from last year, though it was about 19% above the 73-year-average. The estimate for mallards was the lowest since 1993, and for pintails it was the lowest since 1991.
Ducks respond to drought by moving to areas with better wetland conditions, reducing breeding or forgoing nesting altogether.
"If a hen sees an area with poor or declining wetland conditions, she's going to work under the assumption that there's no place to raise a brood later," Szymanski said. "Even though we counted a fairly large number of ducks -- 2.9 million -- on our survey, most of those ducks are not going to nest unless we have a very, very dramatic change on the landscape."
Szymanski said it's too early to make predictions about the fall hunting season -- a July duck brood survey will present a clearer picture. But he said based on how things are playing out this summer, it could be tough hunting.
"Based on social mannerisms of ducks right now, it seems like there is very little breeding activity happening," Szymanski said.
The Ducks Unlimited conservation group called the Game and Fish survey "sobering" but noted that periodic drought is a normal part of the prairie climate cycle.
"While the drought persists, these periods allow wetlands to recycle nutrients and revegetate, setting the stage for a boom in populations when water returns," said Steve Adair, chief scientist for the nonprofit.
Elsberry, 38, of Emerado, the Ducks Unlimited state chairman, remembers a rapid turnaround when he first began hunting in the late 1990s -- 1998 was a drought year, and he remembers having to travel a lot to find ducks.
"And in '99, it was 'oh my gosh, there's water and there's ducks everywhere!'" he said.
But he worries about what hunting will be like this fall.
"There will be an impact -- we've had drought across the whole Prairie Pothole Region," he said, referring to the area that stretches from central Iowa to northwest Alberta in Canada and is a prime production area for ducks due to its numerous potholes, or wetlands. "There will be an impact to young ducks."
The southward migration of ducks will be key, according to Elsberry.
"If things are good in Canada, we may not notice any difference come hunting season, but south of us, they might notice that they don't get as much of an early push from our ducks," he said.
As for North Dakota, fewer wetlands could concentrate the ducks more as they fly through -- but it also could bunch up the hunters, Elsberry said.
"If those birds are hunted hard, they can decide to fly farther south earlier than they wanted to," he said.
Pheasant fears
Pheasants are hunted hard in southwestern North Dakota every year, by state residents and out-of-staters who fly in for the season. Pheasant hunters spend tens of millions of dollars annually on travel, food, lodging and other expenses, according to data from North Dakota Tourism.
A lot of that money ends up in Mott, a community of fewer than 1,000 people in the heart of pheasant country. Mosbrucker, the mayor, worries about the conditions, even with several inches of rain in recent weeks.
"We need some more rain -- just by looking at the crops you can tell they're starving for moisture," he said. "You don't see much wildlife around."
The Game and Fish Department's spring pheasant survey estimated a population 3% higher than last year, but Upland Game Management Biologist R.J. Gross cautioned that "might be a bit misleading since we are notably down in the southwest."
Pheasant crowing counts are conducted each spring throughout North Dakota. Observers drive specified 20-mile routes, stop at predetermined intervals and count the number of pheasant roosters heard crowing over a 2-minute period. The survey count in the southwest was 18.4 crows per stop, down from 19.6 in 2020.
Drought led to delayed growth in nesting cover, brood-rearing cover and croplands across the state, according to Gross. Drought also can impact insect hatches, reducing food available to chicks.
The department's summer brood survey is generally a better indicator of what pheasant hunters can expect in the fall. That work typically begins in late July and wraps up in September.
Mott could use a good season come October. The 2019 season was marred by the wettest September on record for North Dakota, resulting in a harvest of 257,000 birds -- the lowest this century. Mosbrucker described the 2020 hunt as "spotty" -- good in some areas but not in others.
Hunters during the mid-2000s bagged as many as 900,000 pheasants in a season. But there's less habitat on the landscape now, as farmers have put more idled grassland back into crop production.
"Ten years ago you'd go out (hunting) and be done in a couple of hours," Mosbrucker said. "Now you go hunting all day and hope to hell you see a couple of birds.
"We've had some businesses that relied on hunting season," he said. "The last couple of years, they've learned not to."
But hunters still come, and they're still calling this summer inquiring about places to hunt and places to stay. Mosbrucker is optimistic but still concerned as the drought drags on.
"I've been out driving this morning," he said in late June. "I haven't seen many (pheasants) on the road."
Hope among the smoke
Smoke rising from the prairie has been a common sight this spring and summer -- North Dakota has seen about 1,500 wildfires this year.
But while they've scorched more than 100,000 acres, shut down roads and trails and even prompted some evacuations of people, they haven't been a big concern from a wildlife standpoint.
"While the fires were bigger than we normally see in North Dakota, from a (wildlife) population level it isn't something we're concerned about as far as big swings," said Williams, the state wildlife chief. "Usually the areas (animals) have the ability to move to is similar in habitat types, and in time, if we do get timely rains, those critters will move back in."
Theodore Roosevelt National Park Superintendent Wendy Ross during a large fire in the park's North Unit last spring noted fire helps rejuvenate the ecosystem, and that the environment -- and wildlife -- can quickly recover.
"Bison will come back in burned areas as they're still smoking. If we get some precipitation, we're going to have some really lush nutrient-rich green vegetation, and bison will be in those areas all summer long," she said. "So there is an upside."
Williams sees other signs of hope. A long drive on rural roads means a car-washing is needed upon the return home, indicating there's still a lot of insects available for birds to eat. That wasn't the case in 2017, another bad drought year, and one in which there was a "very low" number of young pheasants that survived to become a part of the adult population, he said.
And Williams notes how quickly things have changed from the historically wet fall just two years ago.
"We know in North Dakota how quickly we can go from one end of the spectrum to the other," he said. "We're really dry in North Dakota, but we also know things can change really quick."