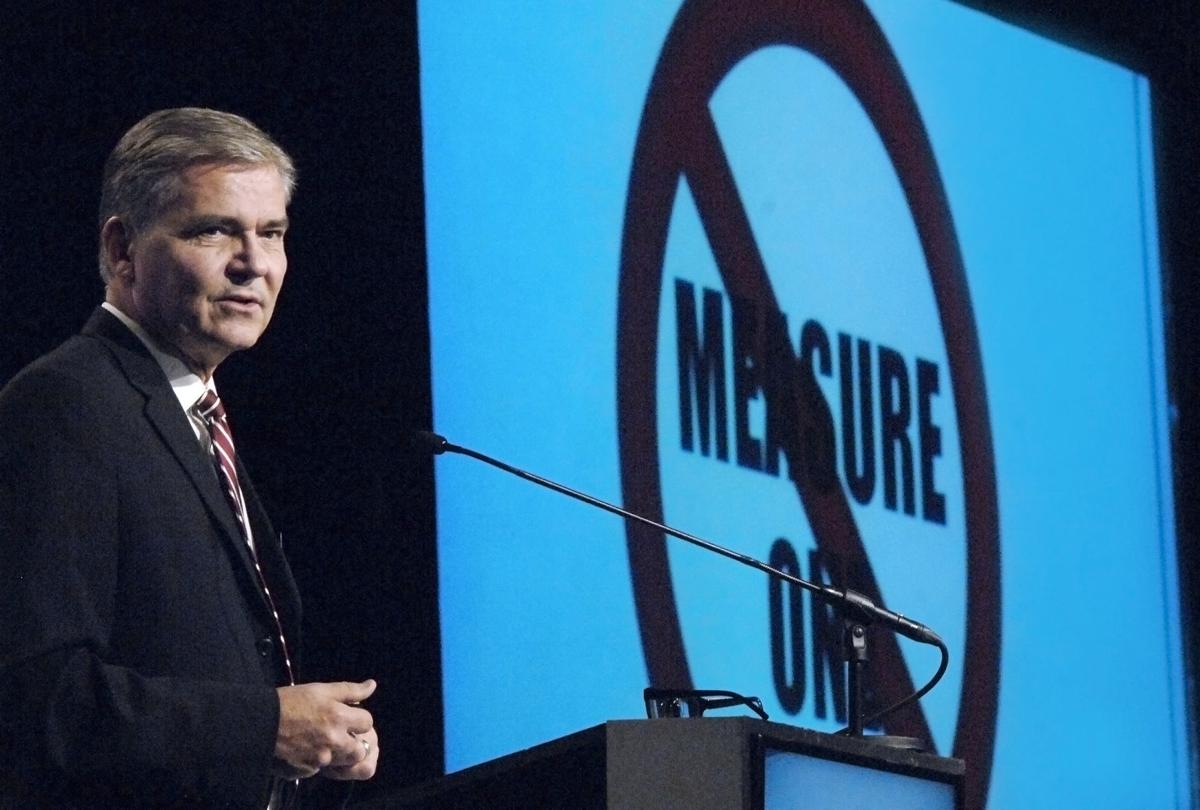 Opponents of a measure creating an ethics commission for North Dakota state government paint the ballot initiative facing voters this November as too vague.
"That's one of the problems is we don't know," said long-time lobbyist Jack McDonald, who also represents state news organizations as a registered lobbyist for the North Dakota Newspaper Association. "No one knows what the legislature is going to do."
But that's the point, according to sponsors of Measure 1. Ellen Chaffee, co-chair of North Dakotans for Public Integrity, called it a "statement of principles" meant to tell those who govern that the people they represent want a process created that will promote transparency.
"In government, there are no guarantees," Chaffee said. "We have to trust the government to figure out how to define the details."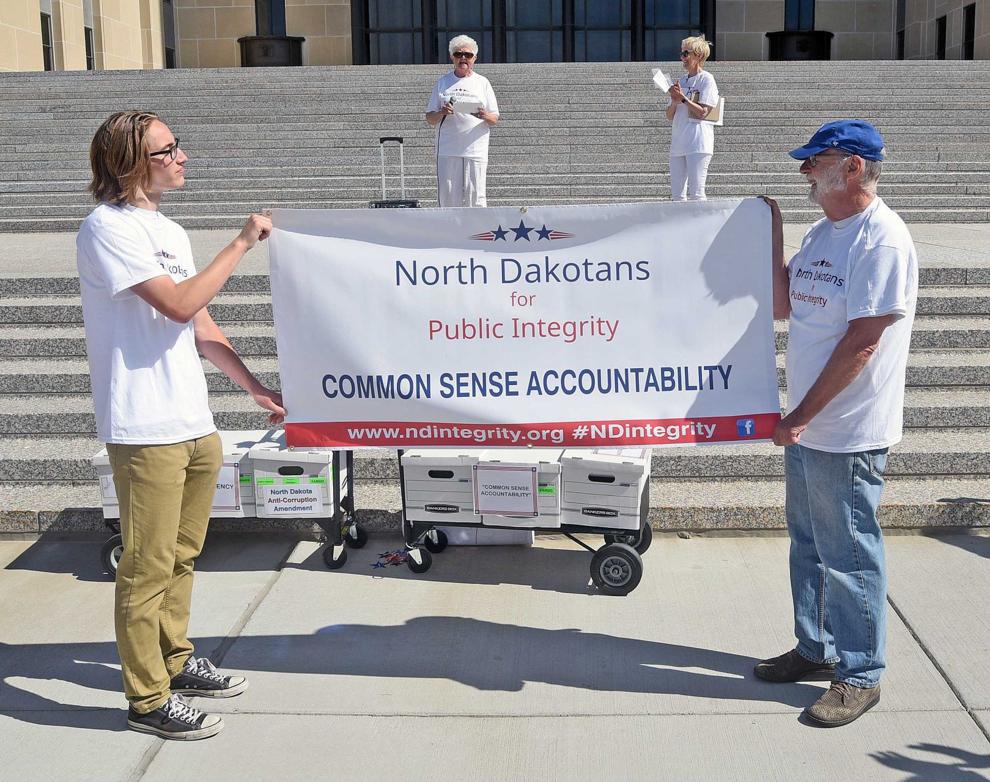 McDonald, as well as the American Civil Liberties Union of North Dakota, have expressed fears the measure gives legislators the impetus to pass restrictions on citizens' freedom of expression because it does not directly define who will fall under its scope. 
The ACLU of North Dakota says there is no exception to a reporting requirement for spending on those trying to influence government action. It also doesn't define what expenses would be exempt, leaving such decisions to lawmakers.
"That leaves a constitutional mandate so broad that if a private citizen wants to travel to Bismarck to testify on a bill, they'd have to disclose any money spent on fuel, meals and lodging over $200," the organization said in a statement.
The Lignite Energy Council makes a similar argument because, in recent years, it has tried to make all coal industry employees into advocates, according to President Jason Bohrer, explaining that, if mine employees felt they had to report expenditures, they might be less likely to approach a legislator to share their thoughts about legislation impacting their workplace.
North Dakotans for Public Integrity point out there already is a definition of a lobbyist in state law, which, if lawmakers choose to use it in implementing the measure, would protect private citizens. And registered lobbyists don't disclose their travel expenses, so the organization is confident those won't be added to reporting requirements.
Rep. Marvin Nelson, D-Rolla, who has expressed support for the measure, said other states that have implemented similar measures don't include transportation expenses and he doesn't understand why a lawmaker would choose to make it an issue.
"It works in so many other states. Why would we make it a problem?" he asked.
The Bismarck-Mandan Chamber of Commerce membership is another group that has voted to oppose the measure saying it's "legislating through the constitution" rather than through the legislature, though past attempts to make it happen legislatively have largely fallen flat. Because it would be a constitutional change, it would require a citizens vote to modify.
"What we've created is a process that would be exceedingly difficult to change," said Chamber Vice President Ryan Parsons, adding the group would rather see something that is more clearly defined.
"We don't want the takeaway to be that we're opposed to ethics and transparency," President Brian Ritter said. "We just think there are better ways to do this than what's being proposed."
Nelson said there are parts of the measure with which he doesn't entirely agree.
"But it's better than what we have, even if it's not perfect," he said.
To make sure this goes as intended, Chaffee said it will be citizens' jobs to elect people they trust to make their voices heard when it comes to defining the commission and its duties over the next several legislative sessions.
"It's a wakeup call for citizens that we need to be involved," she said.