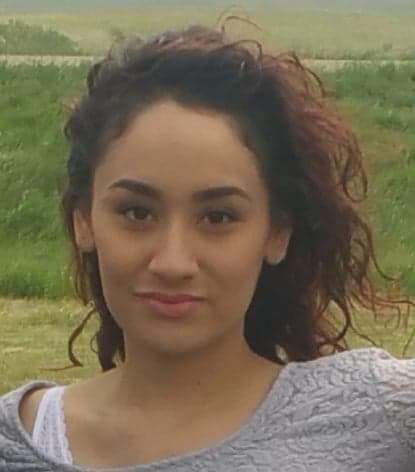 A Monday search of the Porcupine area for Kara Lynn Mauai turned up new evidence that might help track down the missing Standing Rock mother.
"There were some clothes that were found in Porcupine near a FEMA trailer," family spokeswoman Sheridan McNeil said, referring to Federal Emergency Management Agency mobile homes donated from disaster sites for use as tribal housing. "The clothes were confirmed to be Kara's."
The clothes were taken by Bureau of Indian Affairs police for further testing, McNeil said.
No horseback riders were present for Monday's effort as was previously reported, but about 35 volunteers on foot helped search the Porcupine area, according to McNeil.
The discovery of the clothes comes nearly two months after Mauai, 30, of Fort Yates, was last seen in the Selfridge area on Nov. 8.
The circumstances surrounding her disappearance and whether a crime might be involved aren't clear. McNeil has declined to discuss circumstances. The BIA and Standing Rock Emergency Manager Elliot Ward also have declined comment.
A search of Selfridge and its outlying areas Saturday drew the help of more than 30 volunteers but did not result in any leads or signs of Mauai, according to McNeil. The Porcupine area searched Monday is about 20 miles from Selfridge.
The search party formed after concerned community members met with Mauai's family on New Year's Day to offer help. The family has been working with tribal officials and area law enforcement and has consulted with the state's Indian Affairs Commission.
Mauai is described as a 5-foot-2-inch, 130-pound Native American woman with brown eyes and dark curly hair. She has a star tattooed on the inside of her left wrist and the name "Ikaika" on her right. The mother of three is an enrolled member of the Standing Rock Sioux Tribe.
A Facebook page titled "Bring Kara Home" with more than 1,500 followers is the official page being used by the family to share information about Mauai and the search. Anyone with any information on Mauai's disappearance or whereabouts is asked to contact BIA police at (701) 854-7241.