Shiloh Christian School senior Kursten Fuller likes to keep herself busy between her classes, clubs, job and volunteer work.
Principal Ian Grande said Fuller is a top-flight student who is heavily involved with her school and community.
"It is impressive to see anyone, especially a high school senior, balance all the responsibilities that Kursten has on her plate," Grande wrote in a letter of recommendation. "Despite having a jam-packed schedule, she excels in virtually everything that she does."
The daughter of Krisha and Brian Fuller, of Mandan, is this week's Teen of the Week. Thirty-two high school seniors will be recognized by spring, at which time a Teen of the Year will be selected from the weekly winners to receive a $5,000 scholarship sponsored by MDU Resources Group.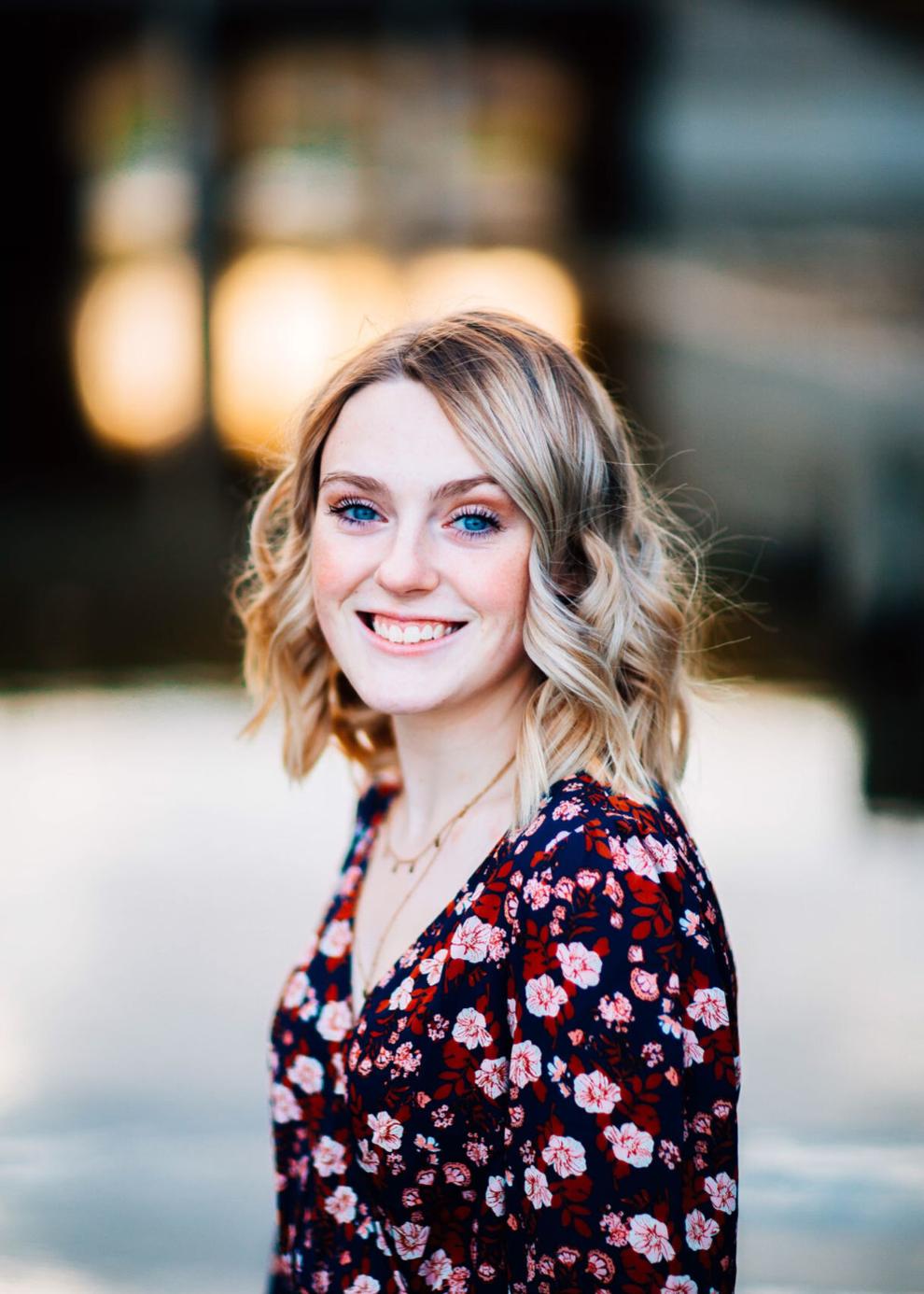 Fuller has been playing volleyball since the eighth grade and is one of the varsity team captains. She said one of her favorite things about volleyball is how important teamwork is to be successful.
"It takes three hits to get the ball over the net, so you can't just have one outstanding player controlling the whole thing," she said. "We all need to work together and we all need to have good chemistry, and that's a really cool aspect of the sport."
Fuller also has been involved in track, Acalympics and the math team for the past four years.
In her free time, she enjoys making art. Her medium of choice is graphite and charcoal, but she has recently been interested in watercolor. One of her pieces was titled juror's choice in the 2019 Bismarck Art & Galleries Association annual student art show.
"I don't know who'd I be without art," she said.
Outside of school, Fuller works as a barista at Bitty Bean. She said working there has improved her work ethic while being extremely fun.
"It's been really cool for me to learn how to balance my education and all the things that I do while still doing my job with excellence," Fuller said.
The National Honor Society president enjoys volunteering with her church and going on mission trips. In 2017 she went to California with her church to help clean mobile homes that had been red-tagged, or deemed uninhabitable.
In 2019 her group ran a vacation Bible school in Parhida, Romania. She said the best part was getting to meet all of the kids and making a positive impact in their lives. She said her family can't wait to go back again.
"Giving back is just part of being a Christian; it comes naturally," Fuller said. "People give so much to me, I couldn't imagine not giving equal back."
Fuller maintains a 4.0 GPA and scored a 31 out of 36 on her college entrance exam. One of her proudest achievements is being on the president's list every year. She said wanting to achieve her dreams motivates her to do well in school.
"I put in all the hard work that I needed to, and I'm happy with where I'm at," Fuller said. "And I'm proud of me for doing that."
Fuller plans to attend Montana State University and major in biochemistry. She later plans on attending medical school and pursuing a career in radiology.