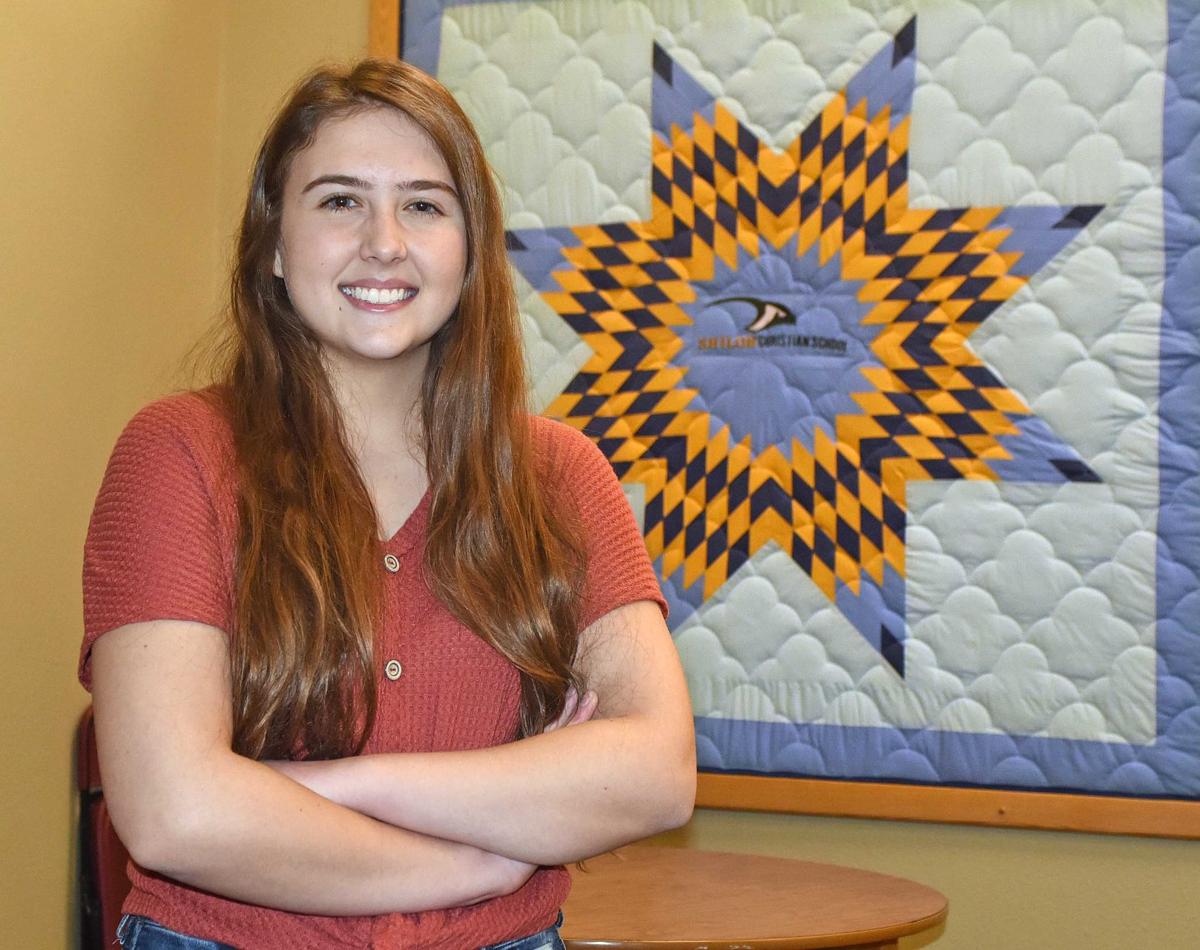 Shiloh Christian School senior Rebekah Frohlich has taken on numerous roles in the five years she's participated in the performing arts at her school. In the future, a role she aims to play in real life is that of a children's counselor.
"I love kids," she said. "Some have it hard, I think. I just want to let them know that they're loved."
The 17-year-old, who serves as a nanny for a local family during the summer months and as needed during the school year, plans to attend Grand Canyon University next fall to obtain a degree in counseling with an emphasis in children.
The teen is a small-group leader of kindergarten and first grade students at her church, Century Baptist, on Wednesday evenings. She also volunteers as a nursery attendant during worship the second and fourth Sunday of each month. During the summer, she helps out with vacation Bible school.
The daughter of Andrew and Doreen Frohlich, of Bismarck, is this year's 10th MDU Resources Teen of the Week. Thirty-two high school seniors will be recognized by spring, at which time a Teen of the Year will be selected from the weekly winners to receive a $5,000 scholarship sponsored by MDU Resources Group.
In Shiloh's production of "Booby Trap" last year, Frohlich took on the role of a lieutenant. The one-act play tells the story of an American soldier sitting in a combat zone, trapped by a land mine. As he waits to see what will happen to him, scenes from his past, present and future unfold around him.
"It was really deep. People actually were crying at the Hazen competition, and we were crying afterwards, too," she said, noting "Booby Trap" tops the list of her favorite productions. "It was really intense, but it was so fun to get to do."
Frohlich also participates in her school's annual musical -- in which she landed the lead singing role last year -- choir, student council and speech. In the latter, she recently placed sixth at state in extemporaneous programmed reading.
You have free articles remaining.
The straight-A student is taking several dual-credit classes and is a "very bright and caring individual," according to Ian Grande, Shiloh's assistant principal and English teacher.
"Rebekah has very high expectations for herself and those around her. She is constantly looking to better her best, but even more importantly, she motivates those around her to follow suit," Grande wrote in a letter of recommendation. "Rebekah leads by example, and she is a great mentor for our younger students. She is kind, considerate and understanding of others."
Why is earning good grades one of your top priorities?
I just have very high expectations for myself. I'm OK with sacrificing some free time to get good grades because I know in the long run it'll help me with scholarships. And it's just a character thing too; I like to work hard and get things done.
What is the one word you'd use to describe yourself?
Leader. In school and at home, I find myself taking charge but hopefully not in a forceful way. If we're doing a project together as a group, it seems like I usually end up delegating and people come ask me questions. I personally love that.
Why do you feel it's important to volunteer?
I believe God wants us to love on other people, so that is what I try to do. And I just like being in the community. I couldn't imagine going to school and then just going home.
What's your greatest accomplishment so far?
Going to Romania (on a mission trip through Century Baptist) was a big accomplishment because I got to go across the world and tell people about Jesus, and get to just love on them. People in Romania were so selfless. They didn't have a lot, but they would just give anything away to you. Mission trips make you stronger in your faith, in my opinion. I'd encourage everyone to go on one.