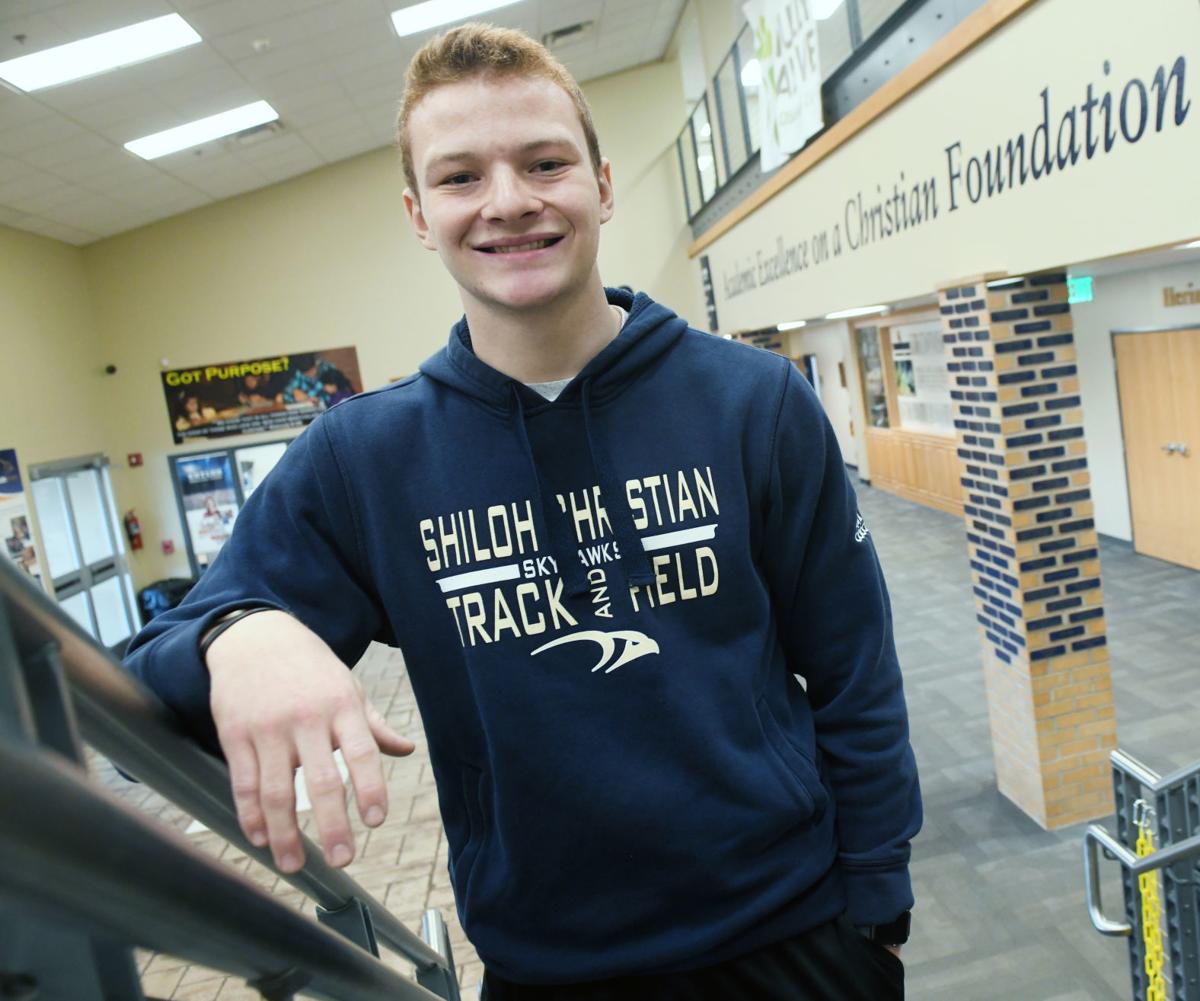 Shiloh Christian School senior Trey Brunelle has competed at state in each of the three sports he plays -- basketball, football, and track and field -- with the former being his favorite activity.
"I've been playing basketball since I was in kindergarten, so I've definitely grown a huge interest in it," he said. "It'd be super fun to play at the next level, if I could, but we'll see how it goes."
The 18-year-old Bismarck native, who's served as a team captain numerous years in multiple sports, aspires to become a physical therapist and, one day, open his own clinic.
"I'd like to have that rewarding feeling of being able to help someone get their mobility back, and get them back to 100% -- to where they can play their sports again," he said, adding he's suffered an injury in the past and also witnessed others.
The football wide receiver, who's the son of Dawn and Patrick Brunelle, is this week's Teen of the Week. Thirty-two high school seniors will be recognized by spring, at which time a Teen of the Year will be selected from the weekly winners to receive a $5,000 scholarship sponsored by MDU Resources Group.
Playing football with his "brothers" under the Friday night lights is an experience Brunelle said he'll never forget.
"The football team, we're just like a band of brothers playing together," he said. "You're not just friends playing on the field, you're a family."
Brunelle recently had the opportunity to participate in a mission trip to the Dominican Republic through Cross Training -- a local sports ministry where the teen is employed as a coach for underclassmen. The experience was life-changing, and his greatest accomplishment so far, he said.
The group traveled to a village with "run-down" houses where people "wear the same clothes every day" and have no water, and handed out backpacks filled with essentials, Brunelle said.
"It really puts into perspective how blessed we are to live in the United States because you go down there and there's poverty," he said. "There's trash on the streets everywhere, and people are sitting on the streets."
You have free articles remaining.
Brunelle, an honor student, is a "bright, ambitious young man," according to Dawn Ulmer, Shiloh's distance education director.
"He takes pride in the quality of his work and always completes his work thoroughly and on time," she wrote in a letter of recommendation. "Trey gets along well with everyone and is an encouragement to teachers as well as his peers. He is willing to stand up for what is right and is bold when others try to lead in the wrong direction."
You volunteer on a regular basis at your church, Evangel. What are some of the ways you serve?
I serve coffee in the morning; it's free, everyone can have some. I just serve coffee and tell them to have a good day. People are just super happy because, sometimes, they come to church and it's like the only thing they have. So it's super nice to give back to people and give back to the community in that way. My dad and I also volunteer together at the soup cafe.
What is the one word you'd use to describe yourself?
Loyal. I have my priorities and I feel like I'm loyal to those priorities. I'm always willing to stick with it. You stick with that sport no matter how mad it makes you or how frustrated you get.
You have an impeccable school attendance record. Why is this important to you?
I feel like it's not only a school rule, it's a life rule. My football coach always says, "If you're early, you're on time. If you're on time, you're late. Late is unacceptable." That's what I live by in my life.
Who or what motivates you to succeed?
My family -- more specifically, my dad. My dad's always pushing me to be the best man I can be and teaching me the life lessons I live by now. And, obviously, God is what guides me through my life.