With the belief that it's better to give than to receive, Kidder County High School senior Makenna Binder forwent Christmas gifts last year and asked family members to instead donate money to help create gift baskets for patients at a local hospital.
Each of the eight baskets included a fleece tie blanket made by Binder and various small gifts such as soap, lotion, stationery and candy. Days before Christmas, the 17-year-old surprised four men and four women with the holiday cheer.
"Just the smiles on their faces when I walked in the room is something I will never forget," she said. "It was a very heart-touching moment for me, and it just drives me to be a better person every day knowing that somebody else's day was made because of me."
Stating it's her greatest accomplishment thus far, the teen plans to make gift baskets again this Christmas for five men, five women and one child. Helping others and volunteering is a "very important task you need in life in order to get through," she said.
Binder, the daughter of Mike and Erica, of Steele, is this week's Teen of the Week. Thirty-two high school seniors will be recognized with a Tribune write-up by spring, at which time a Teen of the Year will be selected from the weekly winners to receive a $5,000 scholarship sponsored by MDU Resources Group.
"Whether it be helping another student, listening to a friend, offering encouragement or simply working on her own studies, Makenna, simply put, is a true citizen of the world," Kidder County High School Family and Consumer Sciences instructor Brenda Eichele wrote in a letter of recommendation. "She cares not only about her own achievements, but also about the needs of others."
Science fair and FFA are Binder's favorite extracurricular activities, and she's won numerous awards in both. As a sophomore, she qualified for the International Science and Engineering Fair in Pittsburgh, which is the honor the FFA chapter secretary said she's most proud of.
"Science really is just something I enjoy doing, and I want to continue to do it my whole life," she said, noting her favorite class is anatomy.
Next fall, the straight-A student plans to attend Bismarck State College to study to become a nurse.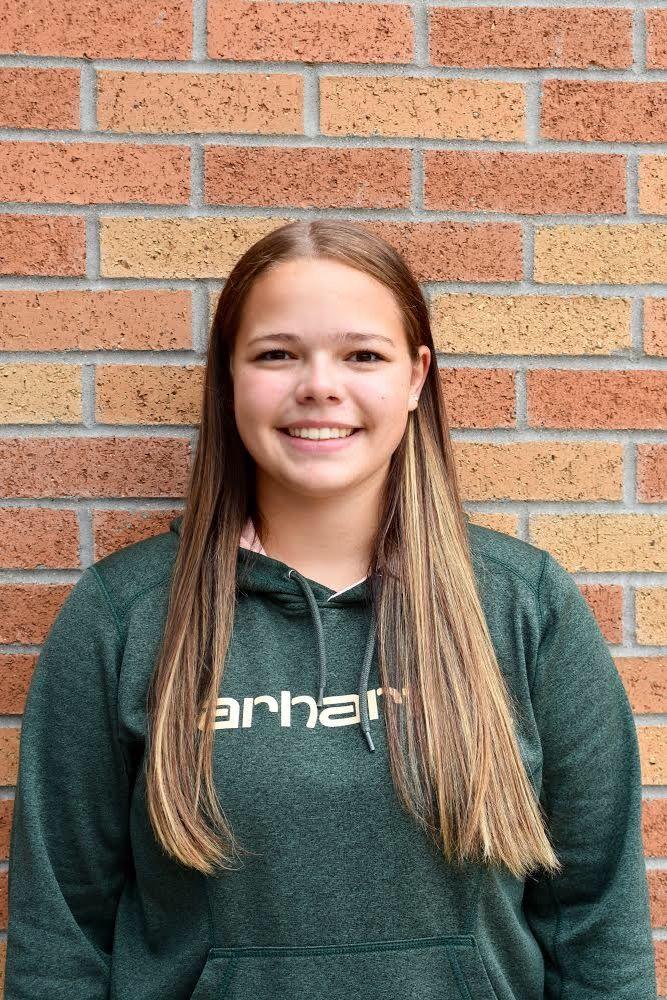 Throughout high school, you've maintained a GPA of nearly 4.0. Why has this been important to you?
Nobody in my family has ever gone to college. I feel like it's just really important to me to do really good in school, and try to pick up and do something that nobody in my family has ever really done.
You work part time at a local day care and at Steele's drugstore yet still find time to volunteer on a regular basis. Why is helping others one of your top priorities?
It's very important to me to volunteer because people around me have done so much for me, and I feel the least I can do for my community and surrounding communities is give back a little to them. My mom has taught me others always come before yourself.
When time allows, what do you like to do for fun?
I really enjoy reading and watching Netflix. I absolutely love watching "Grey's Anatomy," and I like reading any type of book, really. That's usually what I do in my free time, or spend time with my family.
What advice would you offer underclassmen?
Be yourself and not let anybody try to change you. Just because somebody else is doing something doesn't mean you have to be. Always try to be the good person in a situation. To me, it's most important you always put other people first. Try to help each other out and don't be rude or anything. Just be kind.
Be the first to know
Get local news delivered to your inbox!