Napoleon High School senior Janae Weigel has been a part of FFA for five years. In that time, she has earned four state champion titles and has been on four first-place teams. The FFA president has also qualified for nationals three times.
FFA adviser Brian Schneider said he cannot give Weigel enough praise for her leadership and dedication to her team. He said he is confident that she could have won at least four more titles if the state convention wasn't canceled due to COVID-19.
"This young lady exhibits leadership ability far beyond her years and is absolutely amazing," Schneider wrote in a letter of recommendation. "I know Janae will continue to do well in the future because of her ability, dedication, work ethic and her desire to learn."
The daughter of Cindy and Randy Weigel, of Kintyre, is this week's Teen of the Week. Thirty-two high school seniors will be recognized by spring, at which time a Teen of the Year will be selected from the weekly winners to receive a $5,000 scholarship sponsored by MDU Resources Group.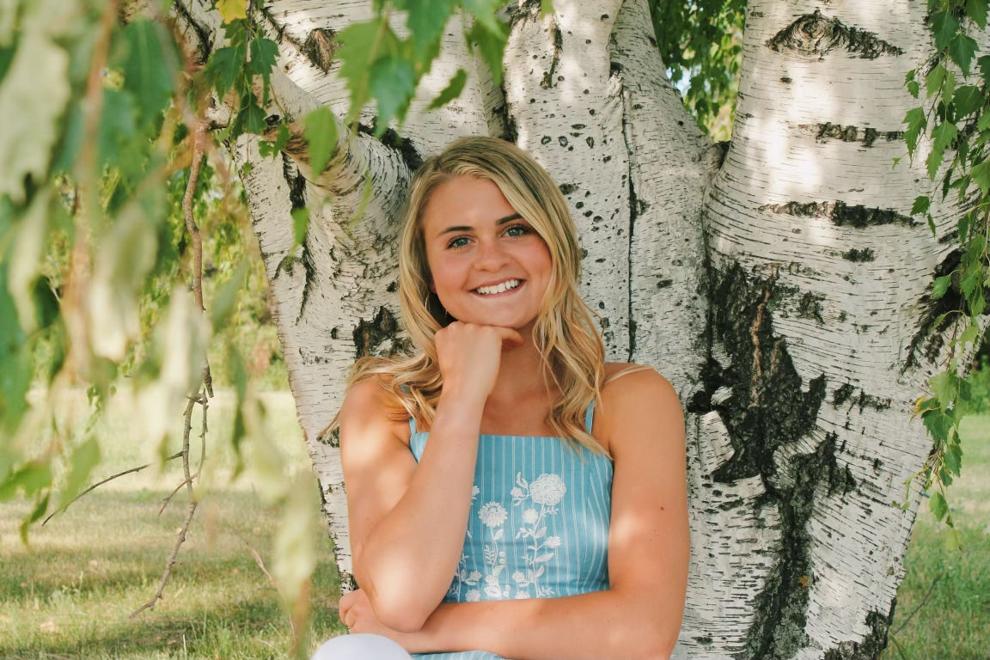 Weigel also dedicates her time to other extracurriculars. Since freshman year, she has been involved with DECA, student council, the acalympics team, varsity basketball, varsity volleyball and National Honor Society.
Weigel serves as the DECA vice president, a student council officer and the basketball team captain. She said she is a people-person and likes being someone her peers can look up to.
"It really shows me how to be a role model," Weigel said. "It drives me to be a better leader for other kids and to be the best that I can be for others."
Outside of school, Weigel volunteers in her community. She was awarded Miss Bismarck's Outstanding Teen 2020 with her platform based on promoting good mental health across the state.
"Giving back to my community is so important to me because it's where I live and I want to live in a prosperous place," Weigel said. "I really like giving back because I can see the change around me when I promote good."
In the summer of 2019, Weigel was selected to be a part of the Yuma Center's Washington Week, during which she explored Washington, D.C. with girls from around the country to meet political leaders and learn about the intricacies of politics.
Weigel said while she enjoys politics as a hobby, she found that her true passion is nursing. As a junior, she participated in the Sanford MedX program where she shadowed a variety of health-related careers.
"That's what really helped me decide what to do with my life," Weigel said. "I've always wanted a job that can satisfy my need to help others, and I think nursing solves that goal."
Weigel works as a certified nursing assistant at the Napoleon Care Center and helps out on the family ranch.
"I wouldn't trade it for the world," Weigel said. "I definitely love agriculture and I love helping my dad on the farm and ranch whenever I can. It really instilled in me the principle of hard work and the benefits of agriculture."
Weigel maintains a 3.95 GPA and scored a 28 on her college entrance exam. She is proud to have been on the A honor roll for all four years.
"I love to learn and I strive to be the best that I can be and that really helps me in my extracurriculars as well as my grades," Weigel said.
Weigel plans to attend North Dakota State University and major in nursing. She hopes to one day work as a trauma nurse.