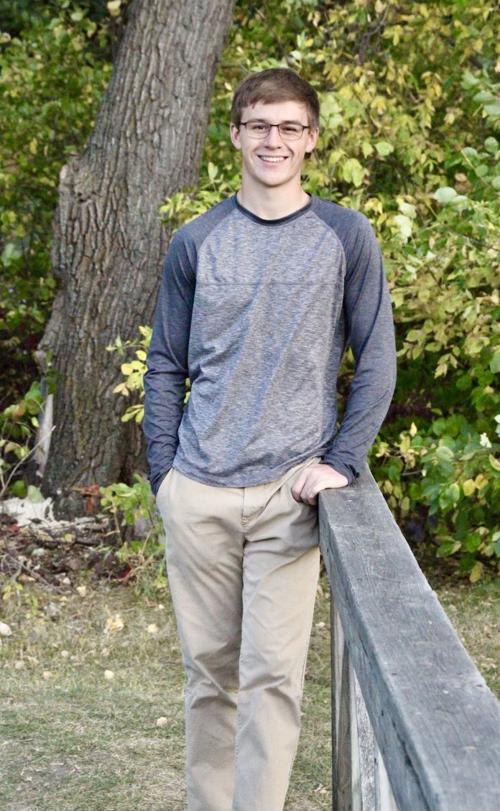 Grant County High School senior Jonathon Bogert has known for a long time what he wants to do after graduation -- be an Air Force officer with the hope of one day being a fighter pilot.
His long-term goal is to follow up a military career with one as a corporate pilot.
"I've always wanted to be a pilot and fly airplanes," Bogert said. "When I was 10 or 11, I got to go on a trip on an airplane and I thought it was the greatest thing ever, and I never really turned back. It wasn't until my seventh or eighth grade year I looked at the Air Force and thought it'd be pretty cool to fly some nice airplanes and go really fast."
The son of Niomi and Jim Keller, of Elgin, and Mark and Rhamie Bogert, of Bismarck, is this week's Teen of the Week. Thirty-two high school seniors will be recognized by spring, at which time a Teen of the Year will be selected from the weekly winners to receive a $5,000 scholarship sponsored by MDU Resources Group.
Bogert plays on the varsity teams for football, basketball and golf. He takes pride in being the team captain for football and basketball. Bogert made the 9-man football all-state team and said the relationships he has made makes football his favorite sport.
"I enjoyed hanging out with everyone on the team," Bogert said. "We really did grow up together as a group of brothers these last two seasons. I don't think anything could ever replace that kind of bond that we made."
Bogert also is a leader in the classroom. He is a part of Future Business Leaders of America and serves as the secretary and treasurer for National Honor Society, a peer leader for Sources of Strength and a student representative for the local School Improvement Curriculum Committee.
"I need to be at the top of my game and just be a good person because there are that many people looking to me for an example," Bogert said. "I do not like seeing people messing around and not acting mature, so I need to provide a good example and set the next step for the next generation."
Principal Terry Bentz said Bogert's good leadership skills can be attributed to his positive attitude, his strong drive and his ability to work well with anyone.
"Jon's ability to accept responsibility is remarkable," Bentz wrote in a letter of recommendation. "He is very loyal and dedicated to whatever it is he takes part in. He exhibits excellent skills to be a successful future leader."
Bogert enjoys helping anyone who needs it in his community. He works the soundboard for his church and mows lawns for the elderly. He also participates in a National Honor Society project in which members write letters to people in retirement homes.
"Volunteering is important because if something were to happen to you, you'd want others to pitch in and help you out too if you needed it," Bogert said.
He maintains a 3.6 GPA while taking dual credit courses. He said getting good grades demonstrates responsibility and is important for having a successful future.
"Education is important because you're always learning in your lifetime, so everyone is going to be a lifelong student," he said.
Bogert plans to attend the University of North Dakota and major in commercial aviation.