When Century High School senior Bridger Anderson was younger, he spent most of his time sitting at his small, five-octave keyboard, teaching himself how to play songs he found online. Now, he composes his own pieces.
Piano instructor Julie Hathaway said Anderson is a diligent student who was well-prepared for lessons. She said that even as he became busier in school, he always found time to play.
"Besides Bridger's practiced accomplishments on the piano, he also displays a giftedness in music composition," Hathaway wrote in a letter of recommendation. "His composition skills have developed to the point that I have recommended he study composition with a local composer."
The son of Melissa and Justin Anderson, of Bismarck, is this week's Teen of the Week. Thirty-two high school seniors will be recognized by spring, at which time a Teen of the Year will be selected from the weekly winners to receive a $5,000 scholarship sponsored by MDU Resources Group.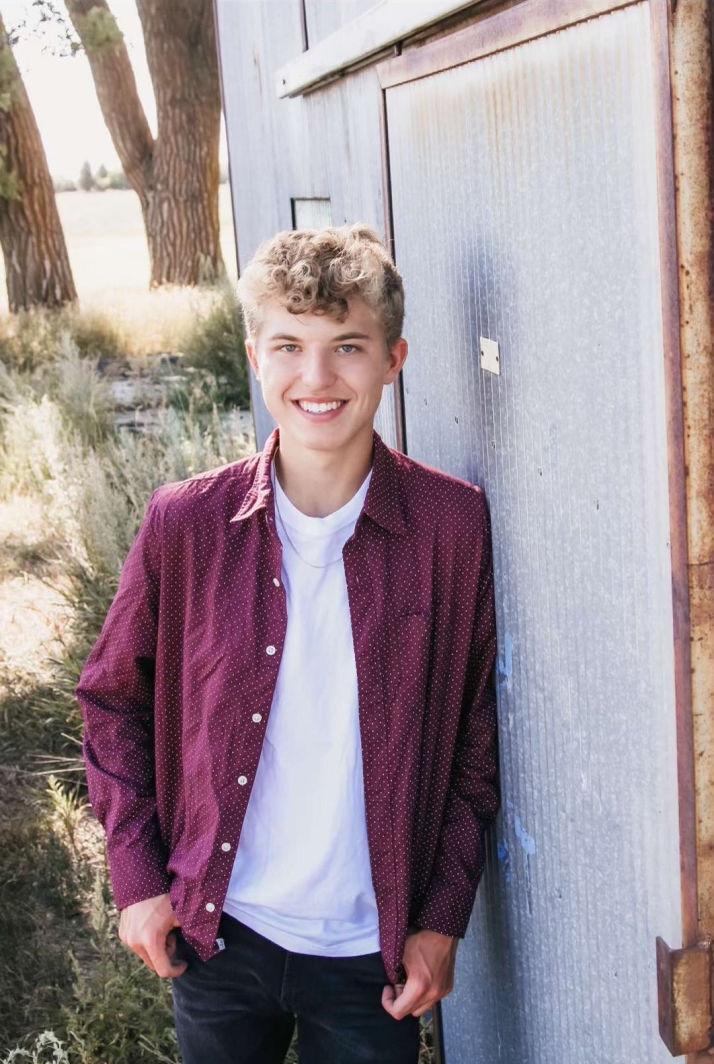 Anderson said that while playing the piano is a fun pastime, it turned into a coping mechanism for him when his family started fostering children in 2012.
Anderson currently has 10 siblings: three biological, four adopted and three fostered. As one of the oldest, he was responsible for babysitting, cleaning and being a good role model for his younger siblings.
"My life changed too," Anderson said. "Everything was different. There was a lot more stress in my house, and there were a lot more responsibilities and expectations. I feel like I kind of struggled with that at first, and still do."
Playing and writing music became Anderson's creative outlet. He said music helped him develop a sense of identity in his crazy house of 13.
"We didn't really get to do our own thing very much so I feel like that's where piano really helped me," Anderson said. "Especially with being able to write my own stuff because that was my own thing, something special just to me."
Besides piano, volunteering is a big part of Anderson's life. When he was in the second grade, Anderson started fundraising for a nonprofit called Charity: Water, which funds the construction of water wells in developing nations. Instead of getting Christmas presents, he asked people to donate to his campaign. That year, he raised over $5,000.
When he was 11, Anderson gave a TEDx Talk about philanthropy and his work with Charity: Water. He recently finished his eighth campaign. So far, he has raised more than $53,000 and has helped an estimated 2,000 people get access to clean water.
"That's taught me a lot of things, too, and has been a big part of me," Anderson said. "There are genuinely good people out there that want to help. It showed me that anyone can make an impact."
Anderson also plays on the varsity soccer team, is a National Honor Society member and is a part of the Student Leadership Network through the Bismarck Chamber of Commerce.
He maintains a 4.05 weighted GPA and scored a 35 on his ACT college entrance exam. The AP Scholar has taken six advanced placement courses. He said school became less about grades and more about learning.
"I feel like I was prioritizing other things over actually learning, so after that it turned into me being curious and actually wanting to learn," Anderson said. "I started to try to learn outside of school, too, about things that interested me and taking harder classes."
Anderson plans to study physics in college. While he is still undecided on where to go, he has applied to places such as Harvard, Stanford and Washington University in St. Louis.