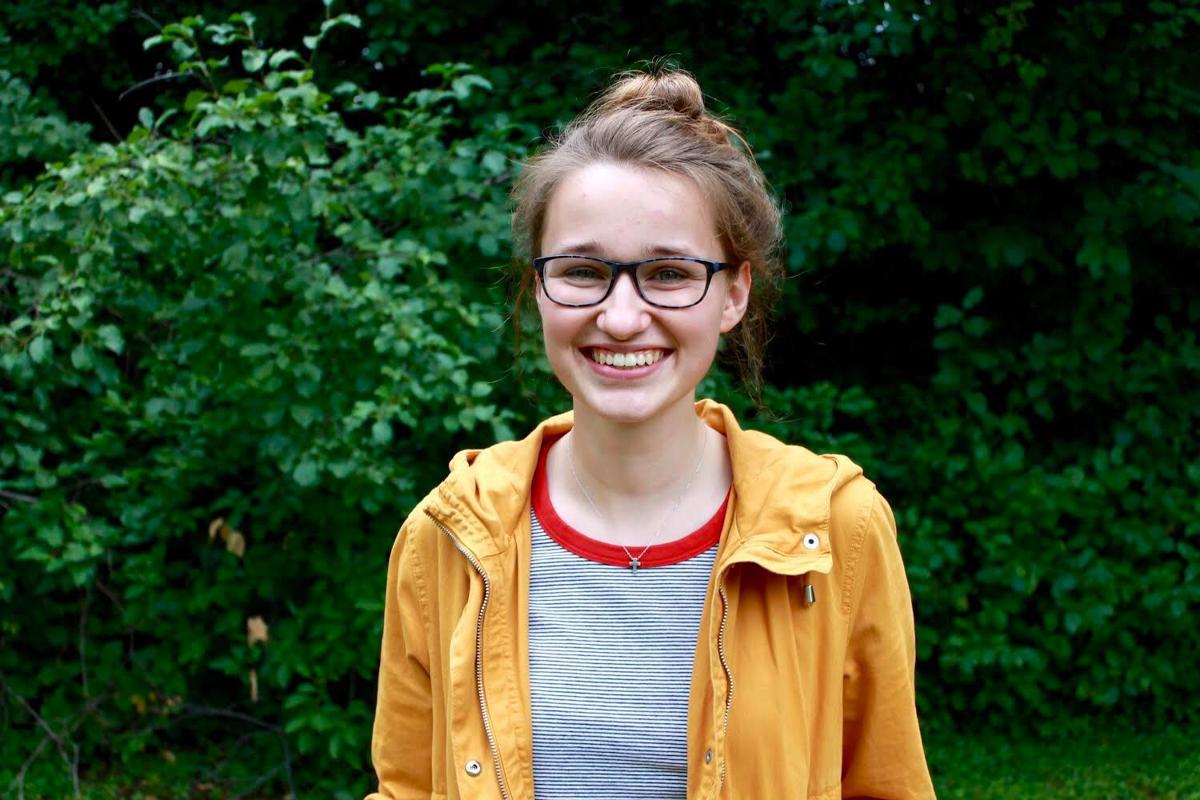 Century High School senior Maren Schettler plays a mean flute and has received a plethora of awards for her musical talent.
CHS Director of Bands Chris Dasovick said the 17-year-old is the "best flautist" he has encountered in his nearly two decades of teaching.
"A highly capable musician, Maren always strives to achieve her personal best and is not satisfied until she has reached her goal," Dasovick wrote in a letter of recommendation. "Maren is a tremendous leader in the classroom. She possesses a strong sense of character, maturity, responsibility and sound moral judgment."
The daughter of Greg and Neysa Schettler, of Bismarck, is this week's Teen of the Week. Thirty-two high school seniors will be recognized by spring, at which time a Teen of the Year will be selected from the weekly winners to receive a $5,000 scholarship sponsored by MDU Resources Group.
Schettler is the principal flute of Century's wind ensemble, as well as the pep and marching bands. She received the Brad Melby Memorial Scholarship last year for her spirit, enthusiasm and dedication to the program, and she was voted outstanding band member by her peers freshman through junior years.
"Band has been a huge part of my life … It's really shaped me into a person who works hard and is really detail oriented and can focus for extremely long periods of time," the six-time all-state band member said. "I'd recommend band to anyone who's thinking about being in music."
The National Honor Society member volunteers on a regular basis and says Heaven's Helpers Soup Cafe is one of her favorite organizations to serve because the people who walk through its doors are fed physically, socially and spiritually.
Schettler attends Bismarck's Evangel Church, where she assists with eKids -- a miniature church service for children. She recently went on a mission trip to Chicago with other members of the congregation, and said it was an incredible experience. The group went door to door looking for children interested in participating in vacation Bible school.
You have free articles remaining.
"It was a little bit scary for us and completely commonplace for them to hear gunshots within the neighborhood," the Fellowship of Christian Athletes leader said. "It was really eye-opening to see that was happening, and it's happening in the United States."
Schettler, who works at Country House Deli, plans to attend the University of North Dakota this fall to double major in English and secondary education. She aims to become an English teacher or professor.
You've taken one dual-credit and four Advanced Placement classes, in which you scored perfect 5s on all of your exams. You have a 4.2 GPA and scored a 34 out of 36 on your ACT college entrance exam. Why is doing well academically important to you?
I think the first step to being successful in both your career and in the community is to have an education. I'm kind of in the minority of people who actually love going to school and love learning.
You are involved in your school's Multicultural and Spanish clubs. What do you like most about the latter?
We get to use the skills we learn in class outside of the classroom. Usually in North Dakota, that's not something that you get to do is practice foreign languages because everyone here is pretty much Scandinavian or German.  
You are very active in your church. What does your faith mean to you?
I think the most important thing is just to love people regardless of what they've gone through, which to me is what Jesus did in the Bible. He loved people regardless of their condition, their social status … Just to love everyone before yourself and then also to love God over all else.
Who or what motivates you to succeed?
I wouldn't be where I am today without all the support and enthusiasm from my parents, teachers and church leaders. They really made me who I am.
Be the first to know
Get local news delivered to your inbox!