Bismarck High School senior Mackenzie Swenson started playing the cello in fourth grade and has loved it since. She now plays with multiple groups including the Bismarck-Mandan Symphony Orchestra and the North Dakota All-State Orchestra.
"What I love about orchestra is the combination of intellectual and emotional aspects," Swenson said. "It's a way to express yourself but at the same time, you need to think very thoroughly about your practice habits. It really fosters that self-improvement mindset."
The daughter of Mark and Stephanie Swenson, of Bismarck, is this week's Teen of the Week. Thirty-two high school seniors will be recognized by spring, at which time a Teen of the Year will be selected from the weekly winners to receive a $5,000 scholarship sponsored by MDU Resources Group.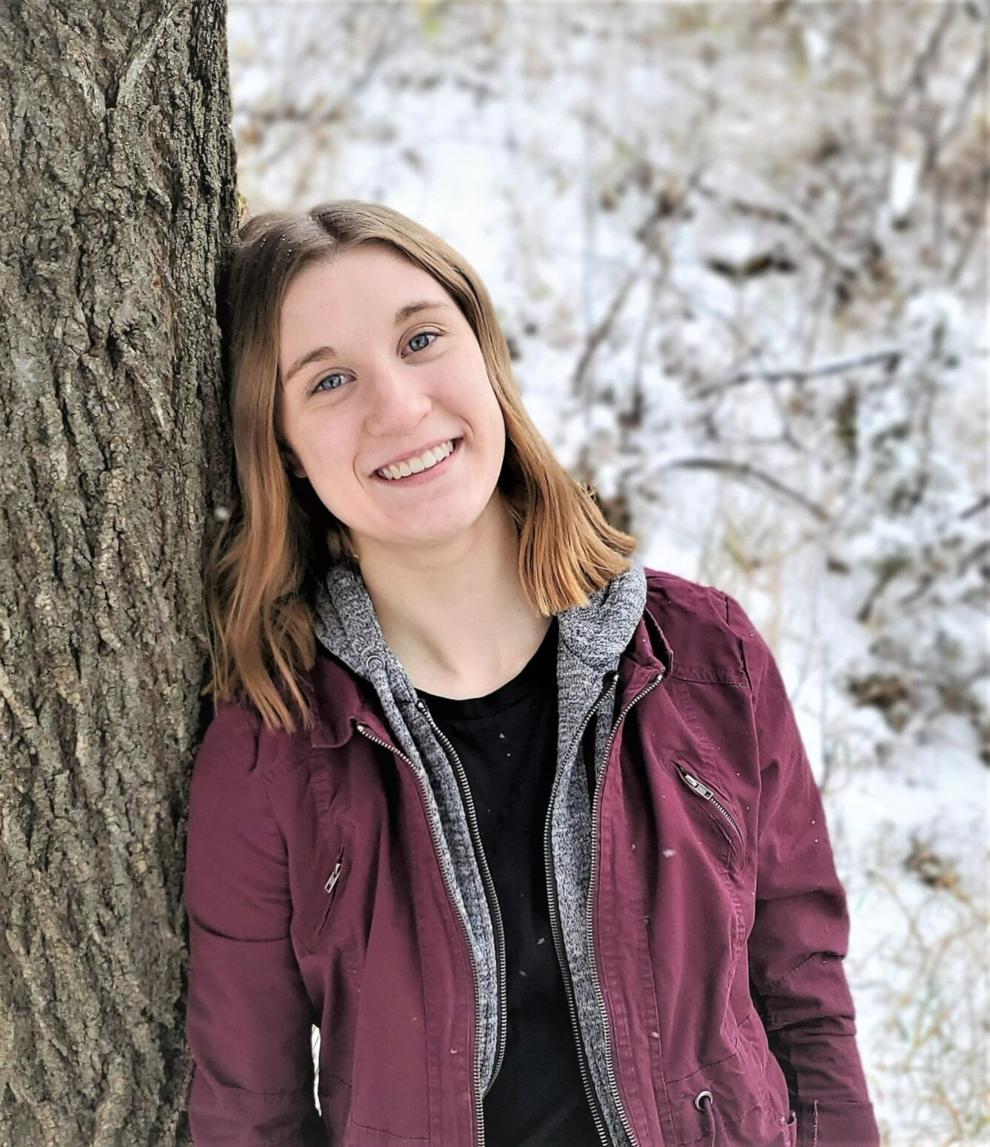 Swenson also plays with the BHS chamber orchestra, Strolling Strings, Bismarck Mandan Symphony Youth Orchestra, Dolce Vita String Studio and the University of North Dakota Honors Orchestra. She acts as a section leader in Strolling Strings, All-State and Youth Symphony.
"To be a section leader, you have to have more than the playing skills; the leadership quality is a part of it," Swenson said. "You need to be willing to speak out, and you take the lead in all of the stylistic decisions."
Journalism is another passion of hers. She has been on her school's newsmagazine staff for three years and serves as co-editor as well as the news/feature editor. In 2019 she attended a national journalism convention in Anaheim, California. In 2020 she took summer writing courses through Brown University.
Swenson said she wasn't all that interested in journalism until she took the introductory course. She especially enjoyed the final project, in which she had to create her own newsmagazine issue.
"It was thrilling to put together that newspaper," Swenson said. "It felt so powerful to know that you were putting your story out there and that you didn't have to write an entire book. You could write this short piece, get it published and people would actually read it and care about what you're saying."
She also is involved in Science Bowl, Envirothon, Mu Alpha Theta, National Honor Society and Spanish club.
Swenson plans to combine her love of writing and science and pursue a career as a science journalist.
"What I really like about science journalism is that it brings a more easy-to-understand lens to such an intimidating topic," Swenson said. "Half of the issue in public messaging is making sure people understand the content and the other half is just getting people to care about it."
Swenson maintains a 4.2 weighted GPA and scored a 34 on her college entrance exam. The National Merit Scholarship Program finalist has taken nine advanced placement courses and four dual credit courses.
Counselor Julie Berg said Swenson is an exceptional student whose talents and achievements are inspiring.
"In my years as a high school counselor I have never had a student like Mackenzie," Berg wrote in a letter of recommendation. "Her list of awards, community service and extracurriculars are nothing short of amazing."
Swenson plans to attend Drake University, in Iowa, and major in journalism and microbiology, with a minor in music.