Former South Central District Judge Sonna Anderson, 61, of Bismarck, died Sunday, following a battle with cancer.
Anderson retired June 30, after being diagnosed with kidney cancer in the fall of 2017. Upon announcing her retirement in May, she told the Tribune she had made frequent trips to the University of Minnesota for treatment and had a kidney and part of a lung removed. She also received care in Bismarck, where she died at a local hospital.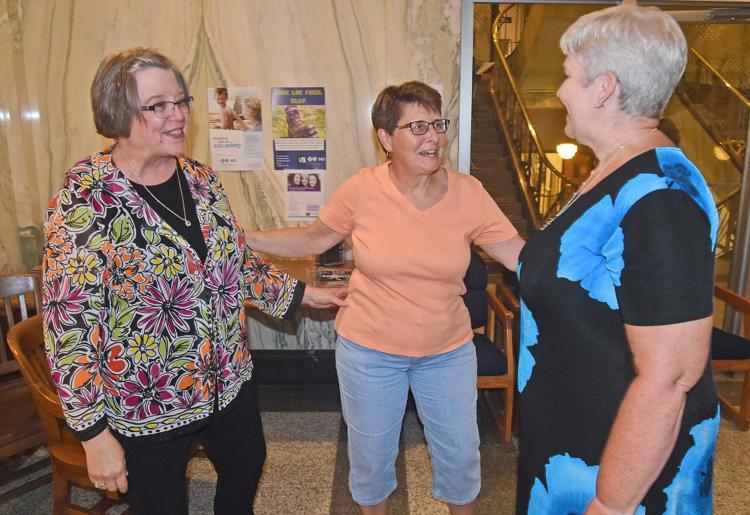 "Sonna made the difficult decision when she decided to retire. She liked her position and was good at it," said South Central District Presiding Judge Gail Hagerty. "She decided she wanted to spend time with her family and the people she cared for.
"Besides being a good judge and a good lawyer, and having legal knowledge, she was a wonderful people person. Sonna was a person of faith and that showed in the way that she lived and the way she spent her time," she added. "I know I'm a little better person for having known her."
Anderson graduated from Century High School in 1976 and attended school in Trondheim, Norway, before receiving her bachelor's degree in 1981 from the University of North Dakota, where she majored in business administration and minored in Norwegian and Spanish.
In 1985, she received her juris doctor degree from the University of Denver College of Law, and was a private practice lawyer in Bismarck from 1987 to 2004.
In December 2003, John Hoeven, North Dakota governor at the time, appointed Anderson to succeed Benny Graff as district judge, effective Feb. 1, 2004. She was elected to the position in 2006, 2010 and 2016.
Anderson served on the Judicial Conduct Commission, the Continuing Judicial Education Commission and the Commission to Study Racial and Ethnic Bias in the Courts.
"I'm heartbroken to hear of the passing of Judge Sonna Anderson," wrote Rep. Kelly Armstrong, R-N.D., who also is an attorney, in a statement on Monday. "North Dakota lost a humble servant of the law and a fantastic person. Judge Anderson was a smart and caring judge who ran her courtroom with competence and compassion. My deepest sympathies to the Anderson family."
Anderson is survived by her husband, Jerry Saude, and two sons, among other family members and friends.
An active member of Bismarck's First Lutheran Church, she served first as treasurer then vice president of the Western North Dakota Synod of the Evangelical Lutheran Church in America.
"She had a deep love for her family, for her church and for the larger church as well," said Bishop Mark Narum of the Western ND Synod of the ELCA. "One of her gifts was to put personality aside and really try to deal with the issues we were working on in a way that was honest and fair, and proclaim the gospel."
Anderson served on the Bismarck School Board for a number of years and was involved in the Leadership Bismarck and Big Brother Big Sister programs, among others.
Funeral arrangements are pending.