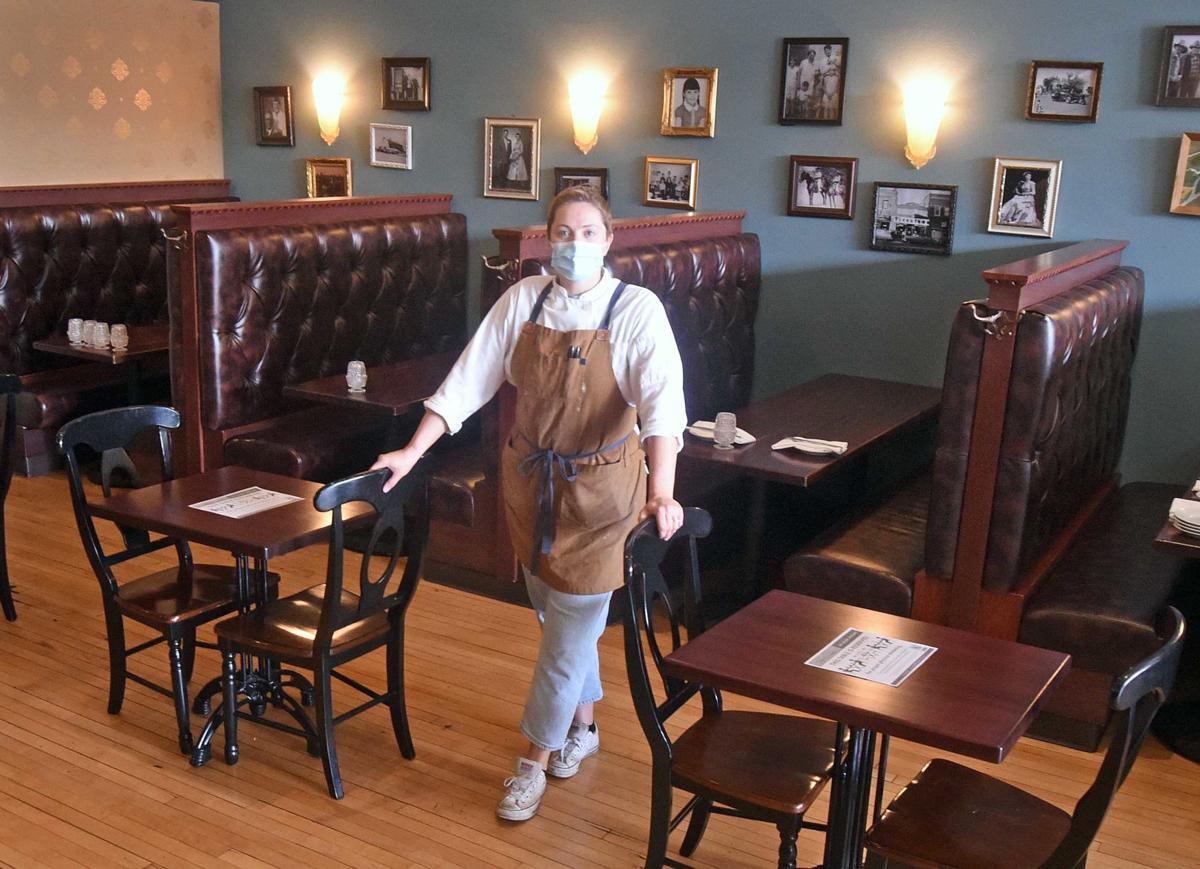 Some local restaurants plan to reduce capacity or mandate masks after Gov. Doug Burgum updated the ND Smart Restart guidelines Wednesday to include a reduction in capacity.
The Bismarck and Mandan public school districts also are responding, altering attendance at sporting events and delaying plans to move more students back to full-time face-to-face learning.
Burgum announced the guideline changes following a recent steep rise in COVID-19 cases throughout the state. He moved Burleigh and Morton counties, a hot spot for the coronavirus, to the orange or "high risk" level along with 14 other counties.
The state's five-level color-coded system determines what sort of coronavirus-related protocols are in place under the ND Smart Restart Plan for everything from businesses to family gatherings. Under the original guidelines, businesses such as hair salons and gyms would have had to close, and restaurants would have been restricted to takeout and delivery.
That's not the case under the new guidelines, which take effect Friday at 5 p.m. and won't be enforced. The new protocols for orange counties recommend 25% occupancy for businesses with a cap of 50 people and also encourage businesses to recommend face coverings.
The Bismarck Mandan Chamber EDC is sending direct messages to its members in response, specifically personal care and hospitality businesses and bars and restaurants, as they are most affected by the new guidelines.
Chamber EDC President Brian Ritter said that although businesses have adapted to the coronavirus pandemic since the spring, the change in risk level and guidelines will affect their ability to make money.
"It's definitely a burden. It will pose a significant challenge to businesses that rely on bringing people to the door," he said.
Brick Oven Bakery will be reducing its capacity to 25% Friday and will encourage customers to wear a mask, according to a post on the bakery's Facebook page.
"It's going to affect business, but we have to do what we can to get this under control," owner Sandy Jacobson told the Tribune.
Butterhorn owner Stephanie Miller said enacting the guidelines will reduce her restaurant's income.
"I know a lot of people barely hanging on as restaurants, and we're one of them," she said.
Butterhorn is reducing its capacity to 25% and requiring customers to wear masks while moving to and from tables. Diners can remove their masks while at their tables, which will be spaced 6 feet apart, Miller said.
The restaurant announced the change on Facebook Thursday and has received both positive and negative feedback. Miller said the policy is not meant to be offensive and that the business is trying to do what it can in response to the pandemic.
"Hopefully we get takeout and gift cards and people will continue to be supportive," she said.
Downtown Business Association CEO Dawn Kopp said she hasn't heard concerns from members regarding the new guidelines but that in general it's been a hard year for local or independent businesses.
"If we want to see our local businesses make it, we have to support them," Kopp said.
Schools reduce athletic capacity
Bismarck Public Schools and Mandan Public Schools announced new capacity guidelines for athletics and other events Thursday, a day after both districts said they were delaying plans to move grades 6-9 to full-time face-to-face learning on Oct. 19. Students in those grades will continue with a hybrid model that entails alternating in-person and distance learning.
Attendance at ticketed events for both school districts will now be capped at 25% or 50 people, and the districts will continue using a voucher system. Visiting teams at MPS events no longer will be given vouchers.
Attendance at nonticketed events for both districts will be limited to two spectators per athlete. Spectators are asked to socially distance and leave after their athlete's event. Both districts require masks on school property when social distancing cannot be maintained.
The updated guidelines go into effect at 5 p.m. Friday for BPS and Monday for MPS.