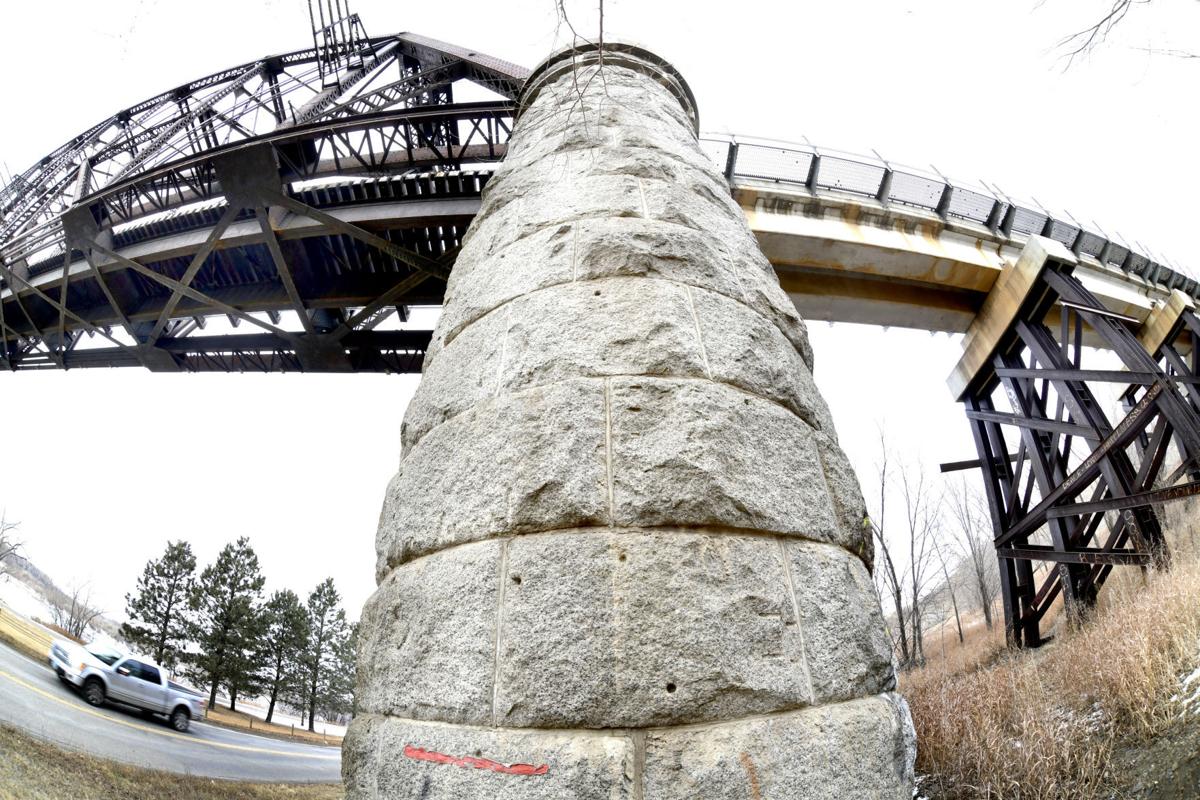 A draft environmental impact statement for a new rail bridge across the Missouri River is available for public comment.
BNSF Railway has wanted to replace the aging Bismarck-Mandan Rail Bridge with a new one for several years. Local nonprofit Friends of the Rail Bridge wants to stop the railway from demolishing the 138-year-old bridge, and believes the draft EIS is flawed. Federal officials overseeing the process say they'll consider all comments before making a final decision.
The preservation group and railroad signed an agreement with the Coast Guard in January outlining paths to either keeping or removing the bridge. The Coast Guard decides on projects proposed along that part of the Missouri River, and the draft statement is part of the permitting process for the new bridge.
The railway in April asked the Coast Guard to move forward with the process to remove the existing bridge, citing the preservation group's lack of a public partner to help manage the bridge if it remains and unmet deadlines, among other issues.
The draft statement lists removing the existing rail bridge and constructing a new one as a proposed alternative, and retaining the bridge and building a new one with three potential designs as others.
Friends of the Rail Bridge proposed building flood conveyance culverts to offset the rise in the floodplain that would occur if the current bridge was kept alongside a new bridge, according to the statement. But the group did not submit necessary documentation on time, including whether the culverts would succeed at preventing a rise in the floodplain; environmental impacts associated with construction; and information about permits, timelines, construction, funding and maintenance, the document said.
Friends of the Rail Bridge Board President Mark Zimmerman said an engineer working with the preservation group suggested the culverts, but the idea was dismissed so documents were never submitted.
Zimmerman also told the Tribune that the group has some issues with the draft EIS and believes that there has been no serious consideration given to keeping and modifying the existing bridge. Other issues include how the draft statement was prepared and what Friends of the Rail Bridge says is a failure to consider the project's impact on greenhouse gasses and tribal nations, as well as other alternatives to the project.
Comments from the group say that tribal nations, who were affected when the bridge was first constructed, were not adequately consulted during the draft environmental impact statement process and that a "no action" alternative and alternatives in which the bridge is refurbished have not been properly considered. The no action alternative would leave the existing bridge intact without a replacement.
The Coast Guard has not determined which alternative it prefers but will use the comments it receives to make that decision, said Brian Dunn, chief of the Office of Bridge Programs. A preferred alternative will be decided as part of the final environmental impact statement, which is due in January.