Bismarck Human Relations Committee members on Monday moved forward with plans to honor a doctor who sued a major healthcare provider and won more than $2.1 million, after the group's chairwoman briefly discussed questions about the move.
City commissioners earlier this month voted unanimously to follow the committee's recommendation that Robert Roswick be given a Humanitarian Award.
"Since that time, Mid Dakota personnel reached out to myself and others wishing to speak with us," Committee Chairwoman Krista Rausch said. 
Two committee members and three city staff members met with the clinic's CEO and attorney "and we listened to the information they wanted us to hear," she said. "They did not ask for any specific action to occur."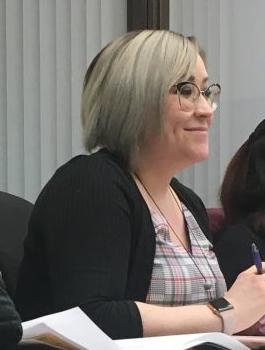 Mid Dakota did not respond to a Tribune request for comment for this story.
In March 2017, Roswick, a family practice physician, filed a federal lawsuit against Mid Dakota, claiming he was unjustly fired the year before for speaking out against alleged racial discrimination against an Indian-American physician at the clinic. 
The November nomination letter to the city from a patient of Roswick's said he "put his career and reputation on the line to speak out, stand up and defend a fellow colleague."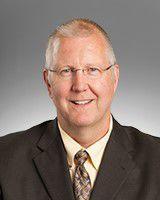 A Mid Dakota representative, along with a member of advertising agency Odney Inc., which is affiliated with the clinic, contacted Rausch with "a few concerns" the day after city commissioners voted Jan. 14 to accept the committee's recommendation to honor Roswick, Rausch said before Monday's committee meeting.
During the meeting, members voted unanimously to order a plaque and authorized Rausch to schedule a presentation for the award. There was no discussion among committee members outside of Rausch's comments.
Two Bismarck residents asked committee members not to reconsider Roswick's award. 
Ed Klecker, a former federal court clerk, said he heard there has been "pressure" on committee members.
"I'm here to encourage you not to do that," he said.
Klecker said he is the father of Mary Miller, who nominated Roswick. 
Bianca Bell said that after learning about what Roswick did, she found it "fitting" that he receive the award.
You have free articles remaining.
"In your application itself, it says the Bismarck Human Relations Committee is seeking an individual, business or nonprofit organization that has exhibited leadership in the area of human rights," she said.  
The city commission voted on the committee's recommendation as part of the Jan. 14 meeting's "consent agenda" -- a list of proposals commissioners approve in a single vote without hearing presentations. A day later, Mayor Steve Bakken told the Tribune that Roswick's lawsuit wasn't a "testament to the fabric of the individual," despite the award nomination listing the federal lawsuit as the reason the physician deserved the award.
Bakken added that he "agreed to abide by" the Human Relations Committee's decision to recommend Roswick.
On Jan. 20, the mayor told the Tribune he had been "part of discussions" about asking the committee to reconsider giving the award to Roswick. 
"I was part of discussions concerning it, but it wasn't me who did the ask," Bakken said, declining to elaborate. 
Bakken met with City Attorney Jannelle Combs on Jan. 21. He told the Tribune they were considering "a few options" in how to respond to the award going to Roswick. 
"There wasn't a good amount of due diligence done on the part of the Human Relations Committee," Bakken said, again declining to elaborate. "So we are looking into more information and trying to get that gathered up so we can actually go make an intelligent decision on what the options for that might be."
Rausch after Monday's meeting declined to comment on Bakken's assertion that the committee didn't do its due diligence. 
Before the Jan. 14 city commission meeting, Bakken and commissioners received a packet that included the nomination form, which said the physician's actions "epitomize his intent and purpose for this award."
"Many would compare Dr. Roswick's actions against the large clinic as a 'David and Goliath' moment,'" the request said. "Many said the facts wouldn't matter; going up against a major employer with a formidable legal team and a seemingly limitless legal budget would be a zero-win game."
Bakken said he did read the packet information. He said "there may be some other information that wasn't fully disclosed at the time."
"I had some more information that was conveyed to me privately that I deemed needing some more looking into," Bakken said. He would not disclose the information.
Rausch told the Tribune she had not spoken with the mayor. Combs, the city attorney, said she had not received any "formal requests" to reconsider the award going to Roswick.
Combs said a motion to rescind the award would need to be made by a city commissioner during a meeting. Bakken would not have the authority in his role as mayor to call for a reconsideration, she said.
Commissioners Nancy Guy, Shawn Oban, Greg Zenker and Steve Marquardt told the Tribune they have not been part of any discussions to repeal Roswick's award.