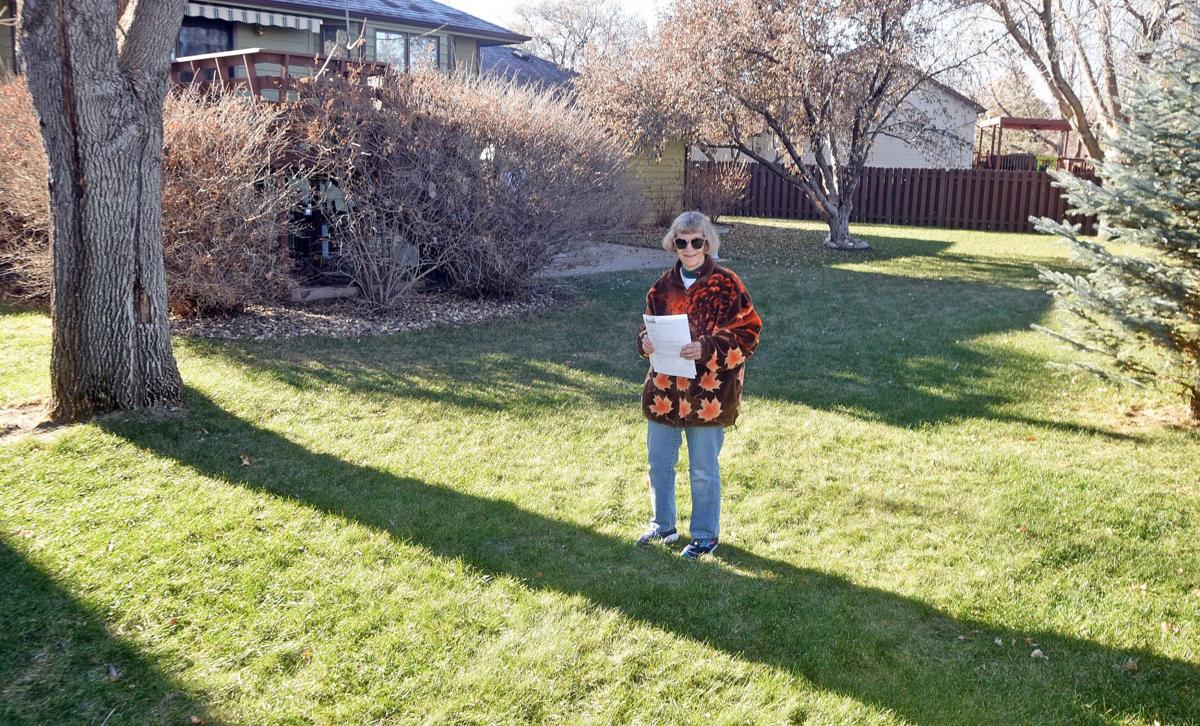 Some Bismarck residents at the beginning of summer were concerned the city's new water rates would jack up lawn-watering bills or prompt people to water less, leading to a brown town. 
People did water their lawns less over the summer, and some saw their bills decrease. But that had a lot to do with the overly wet summer -- and that means the questions are likely to linger into next year.
The wet summer was highlighted by the month of September -- the second-rainiest on record in Bismarck, with more than 5 ½ inches of rain, according to the National Weather Service.
But even in July, when water use was highest, residents used 20% less water compared to the previous year.
"I never paid anything extra because we never watered our yard," resident Roberta Nelson said. "I think I only watered once, and that wasn't enough to activate the excess money that we would be charged."
The city commission last fall approved an increase in water rates, to address the equity of the rates and to prevent a $1 million shortfall in water services this year. 
In 2018, the public works department conducted a study looking into how it charges utility rates, after customers expressed concerns, according to Michelle Klose, Bismarck's director of utility operations.
"The study and detailed analysis revealed the strengths and weaknesses in our old rate system," she said. "The weaknesses were corrected, and the recommendations supported a much stronger utility where we can actually undertake the necessary regulatory compliance and repair and replacement of infrastructure."
In April, the city sent a letter explaining the rates to 7,666 water users who consumed higher water quantities. That made some people anxious about how much summer bills might rise, or whether it would lead to unsightly lawns.
Under the new rate structure, the difference between what the highest users are charged compared to the lowest users has increased. Klose said the rates have caused residents to change their water use habits.
The city counts 748 gallons as one water unit. Over 7,000 Bismarck residents used more than 19 units in 2018 during the summer months. This summer, that number dropped to 2,255, Klose said. 
You have free articles remaining.
In June, less than 5% of residential customers used 25 or more units of water for the month. In June of 2018, 17% of residential customers used 25 or more units of water for the month.
"That is showing they changed behaviors from last year," Klose said. "But we are also really wet. So we can't claim that it's all based on the rates because it's been raining a lot."
The funds generated from water fees go toward upkeep on the city's water and sewer infrastructure, including replacing and repairing facilities, painting water towers and paying staff time. Klose said higher water users are paying a larger share of those costs, known as utility fees.
"In the past, that had been supported by all the customers. Now ... they are supported by the customers that are using it the most," Klose said. 
Nelson, whose property encompasses 16,000 square feet, used 11 units and was charged $33.03 for water in August.
In August 2018, she used 30 units of water, costing her $86.90. Her usage that month prompted the city in its April letter to notify her that if she used the same amount this year, her water bill would total $155.92. 
Summer 2018 was hot and dry. In August last year, the Tribune reported Sunday temperatures reaching 100 degrees and higher. A thermometer at the Bismarck Municipal Airport read 104 degrees that month, breaking the record set in 1978. 
Nelson said she worries how much she will be charged if summer 2020 brings similar temperatures. If that happens, she said, she will have to "bite the bullet and probably pay at the higher rate."
Nelson has planted six trees in her backyard and three at the front, requiring more water. 
"I'm not about to let those trees get sick and get infestation, because you pay a lot of money to get sick trees taken care of or taken out," she said.
Resident Al Frank, a retired plant physiologist, used 14 units of water in July, which cost him $48.90. In July 2018, the city charged him $134.90 for using 46 units of water. He also worries what the city will charge him in 2020, if Bismarck experiences record heat like last year.
"I have a big garden, and I have a lot of flower beds and roses. So I water those more frequently than I water my lawn," Frank said. "I have a relatively exposed lawn and when lawns are exposed as in northwest Bismarck, compared to some other sections of the city, you have more wind, you have more (sunlight) coming in, so it takes more water to maintain the lawn."