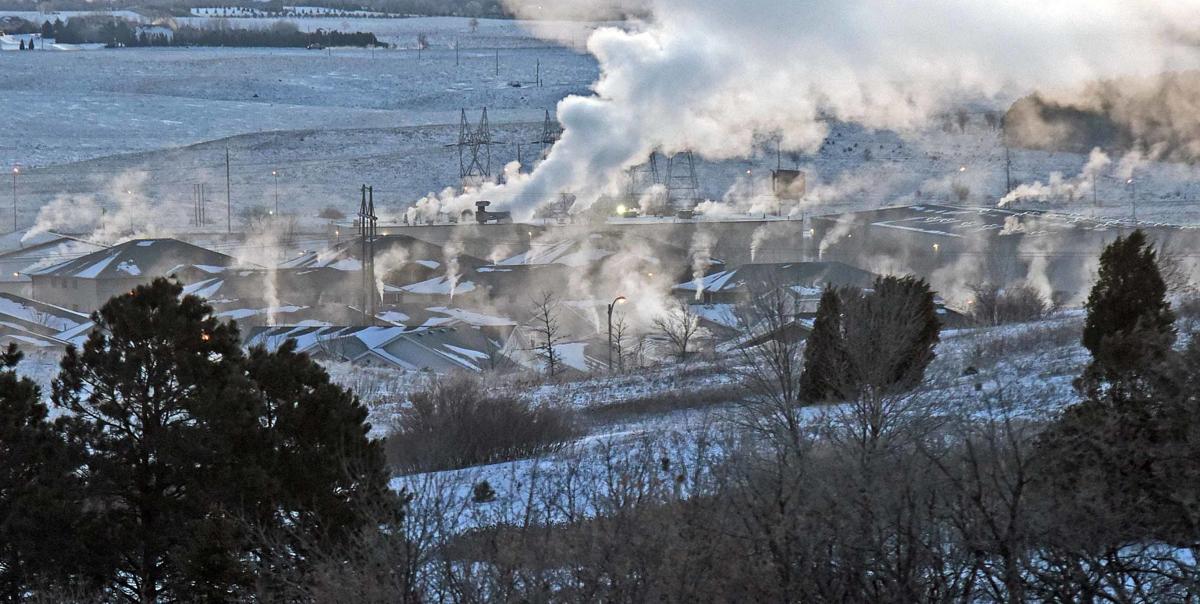 The public can weigh in with state regulators on Montana-Dakota Utilities' proposed rate increase that would raise the average household's natural gas bill by $6.26 per month.
The North Dakota Public Service Commission has scheduled public input sessions for March 2 at noon and at 5:30 p.m. A hearing on the proposal is slated to begin at 1 p.m. March 17 and could take several days.
"We really encourage public input on these issues," Commission Chair Julie Fedorchak said at Wednesday's PSC meeting. "It helps us clarify what the issues are and helps us identify what the concerns are."
AARP North Dakota, which advocates for people age 50 and older, has intervened in the case. As an intervenor, it can participate in the hearing by providing testimony and cross-examining MDU representatives. AARP has concerns that such a significant jump in rates would adversely impact older residents.
MDU seeks to collect an additional $9 million in annual revenues through the rate case. The company says the requested increase stems from infrastructure investments since its last rate case in 2018, including $53 million spent since then to improve the reliability and safety of its gas service.
The PSC has already approved an interim rate increase for MDU that raises customers' gas rates by $3.57 per month for the average household. It took effect Jan. 1. MDU customers could see a refund if the PSC were to reject an increase or approve a lesser amount than the interim rate.
MDU has 114,000 natural gas customers in 75 communities across North Dakota, including Bismarck and Mandan.
The PSC also is gearing up for another case that would significantly raise rates for some North Dakotans. Xcel Energy, which serves customers in eastern North Dakota and in the Minot area, is asking regulators to approve an electricity rate increase of $8.37 per month for the average household in winter and $8.53 per month in summer.
The PSC will hold public input sessions for that case on March 4 at noon and 5:30 p.m. A hearing has not yet been scheduled.
The public input sessions for the two rate cases will be held remotely amid the coronavirus pandemic. People can sign up ahead of time to participate by calling 701-328-4081 to be placed on a list. During the sessions, PSC staff will call back each person to allow them to offer remarks by phone. Written comments can be submitted by email at ndpsc@nd.gov or by mail to 600 E. Boulevard Ave., Dept. 408, Bismarck, ND 58505.
A live video of the public input sessions will be streamed on the PSC website at www.psc.nd.gov.