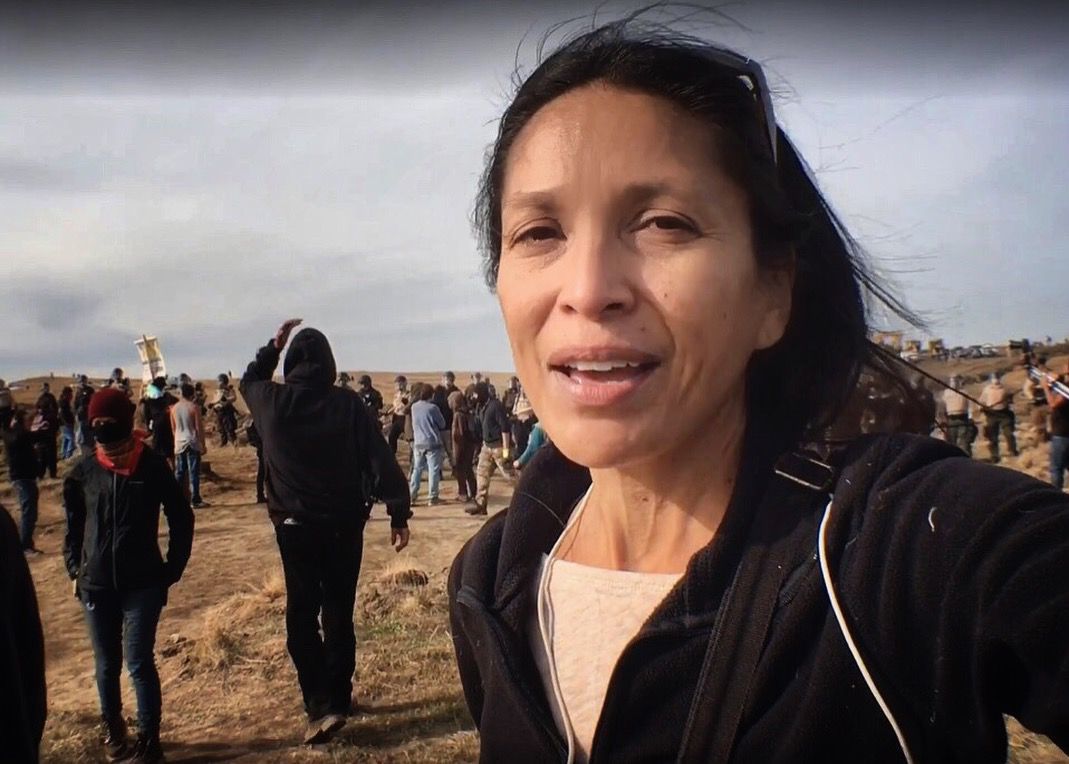 A journalist arrested last year while covering the Dakota Access Pipeline protest is expected to have at least one criminal charge dismissed while a judge considers a defense motion to also dismiss a trespassing charge.
Morton County prosecutors filed a motion Thursday to dismiss a charge of engaging in a riot against journalist Jenni Monet.
Monet also is charged with trespassing, but defense attorneys argue that charge should be dismissed as well.
Defense attorneys say in court papers the complaint and affidavit are "legally insufficient" because they fail to make any specific allegations about Monet's conduct.
Attorney Ben Stoll said during a hearing Thursday the defense has requested discovery information, including names of witnesses who will testify about the allegations against Monet, but has not been provided that information.
A jury trial is scheduled for June 1 for Monet, one of 74 people arrested on Feb. 1, 2017, while she was reporting on police clearing the Last Child Camp. The camp was erected on land authorities said belongs to the pipeline company, but pipeline opponents claimed it as treaty land.
Assistant State's Attorney Chase Lingle said during Thursday's hearing that prosecutors do not know which officers arrested Monet.
You have free articles remaining.
Defense attorneys also challenge the Class A misdemeanor trespassing charge, which applies to trespassing in a building or occupied structure.
Lingle said during the hearing that a fence surrounding the property constitutes a structure.
South Central Judicial District Judge Thomas Schneider took the motion to dismiss under advisement Thursday.
Monet, who did not attend Thursday's hearing, said in a statement she feels vindicated by the decision to drop the riot charge and she looks forward to "a like-minded decision" regarding the trespassing charge.
Monet, based in New York, is a freelance journalist who spent several months in North Dakota covering the Standing Rock Sioux Tribe's opposition to the pipeline for Indian Country Today, The Center for Investigative Reporting, Yes! Magazine, PBS Newshour, High Country News and other outlets.
"The First Amendment secures our right to go to these front lines and report on these stories that are so chronically underreported," Monet said. "Journalism is not a crime."
Lingle filed the motion to dismiss the riot charge late Thursday. He declined to comment further after the hearing.
Stoll, a Washington, D.C., attorney who is working with Bismarck attorney Tom Dickson to represent Monet, declined to comment after the hearing.