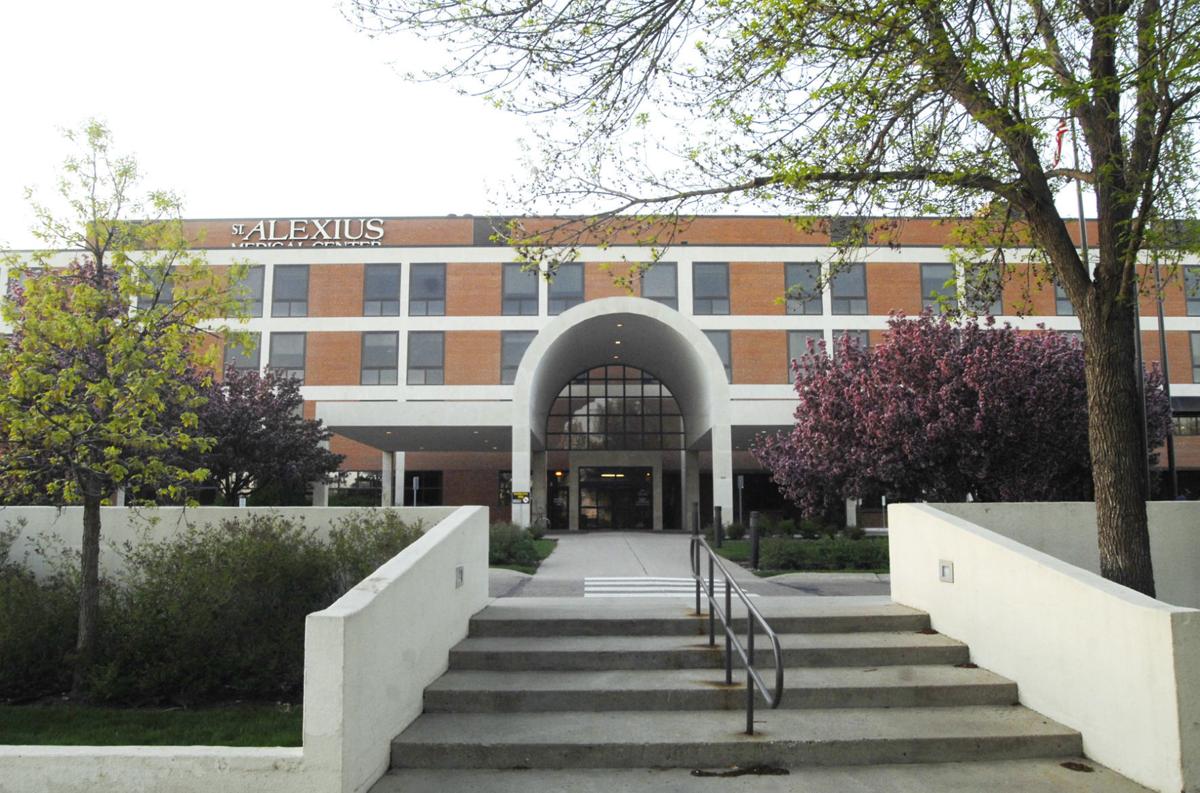 Nurses at CHI St. Alexius Health in Bismarck are considering unionizing over operational changes they say are harming patient care.
Mary Turner, president of the 20,000-member Minnesota Nurses Association, said she met with the Bismarck nurses a couple weeks ago after they contacted her group asking for help.
"I think it's telling that they came to us," said Turner of the nurses, who have expressed concern over what they believe are declining care standards that are causing the local hospital to lose its positive reputation.
"Since CHI took over, it's been going down hill," Turner said the nurses told her.
Denver-based Catholic Health Initiatives, of which St. Alexius is an affiliate, has been dogged by financial issues for more than a year. The company has been operating at a loss and struggling against yet another downgrading of its credit ratings from several major ratings agencies during this past year. At the beginning of March, Standard & Poor's took the hospital down from an A- to a BBB+ rating.
About 120 employees have been laid off from the Bismarck hospital over the course of the last year and a half.
It was 2000 the last time RNs at the hospital voted on whether or not to form a union in the right-to-work state.
"We believe we can best continue our mission to serve our patients when CHI St. Alexius Health's staff is free to operate without the restrictions that often result when labor unions become involved in health care settings," Ellen Holt, CHI St. Alexius Health's vice president human resources, said of the recent talks.
Even as layoffs were announced, the hospital has maintained that its quality of care had not and would not change.
"We are proud of the high quality and safe care our nurses and patient care team provide to our community. It has been our faith-based mission for more than 132 years," Holt said. 
But Turner said the nurses disagree.
Among a number of concerns, Turner indicated that nurses spoke of receiving larger and larger workloads that have made it difficult to give appropriate focus to each individual patient.
"The system they're running is just ridiculous," said Turner, adding that patient care is paramount for nurses and St. Alexius nurses have been unwilling to stand by and watch what they believe are poor policy decisions.
Turner said nursing union contract negotiations are unique in that they often involve provisions meant to protect patients as well as workers.
"They're not going to stand for it," she said. "People go into nursing because they truly care about people and have dreams they can make a difference."