Since 1913, Mandan has quietly been at the epicenter of cutting-edge agriculture research helping to push the boundaries of farming practices. This week, members of the public will get a chance to peel back the curtain and see what's going on in their own backyard.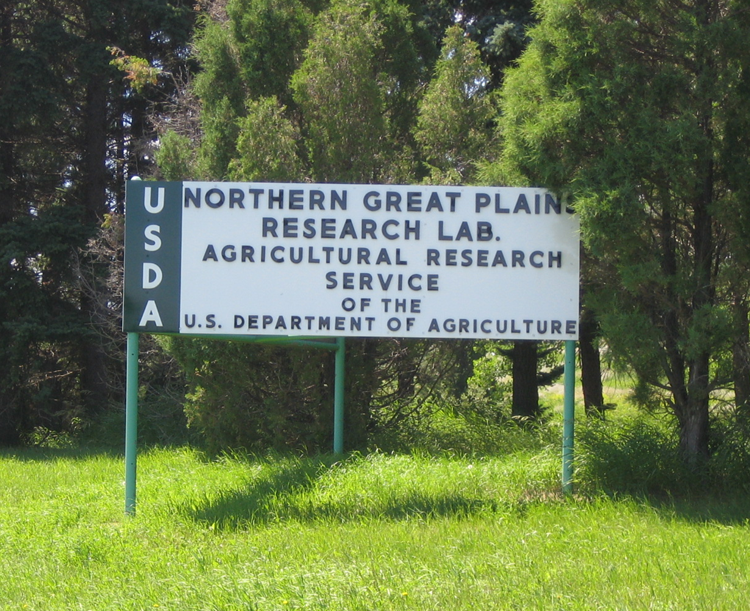 From 2-6 p.m. Thursday, the public can participate in field tours, ag presentations and a free afternoon-long barbecue for Friends and Neighbors Day at the Northern Great Plains Research Laboratory, at 1701 10th Ave. SW in Mandan. The lab is one of more than 120 federal Agricultural Research Service facilities around the country.
"It's the best opportunity for people to know we're here and to learn about what we do," said Dave Archer, lead researcher at Northern Great Plains. He added that the event is designed to engage visitors with any level of agricultural knowledge.
Buses will shuttle the public on tours that showcase new research practices occurring on two fields south of Mandan. The focus of this year's tour is innovations in agriculture nutrient movement and storage. Topics include how to prevent wind erosion, the benefits of goats grazing on pasture lands and interseeding.
Back at the lab, U.S. Department of Agriculture researchers will give presentations on a variety of issues in farming today. A booth with drones will give several flight demonstrations throughout the event. North Dakota Agriculture Commissioner Doug Goehring is to speak on "supporting North Dakota farmers" at 4:30 p.m.
Children are welcome to participate in an interactive learning atmosphere provided by Burleigh and Morton County Extension.