It wouldn't seem like anything could ruin a fishing trip worse than the theft of your pickup, your trailer, your 4-wheeler and all your fishing gear.
But Wyatt Wahl, of Bismarck, and Tanner Ouellette, of Dickinson, found out that the goodness of the people in Selkirk, Manitoba, overshadowed the bad deed done by the person or persons who stole their stuff.
Wahl, 21, and Ouellette traveled to Selkirk on Feb. 14. They arrived late that night, and early the next morning grabbed coffee and breakfast sandwiches at a nearby McDonald's. Their plans were to go ice fishing on Lake Winnipeg, north of Selkirk. They left Ouellette's GMC pickup running and thought they had locked the doors. In the time it took to get breakfast, somebody took the pickup and all their equipment.
"We were stunned," Wahl said. "You think it only happens in the movies."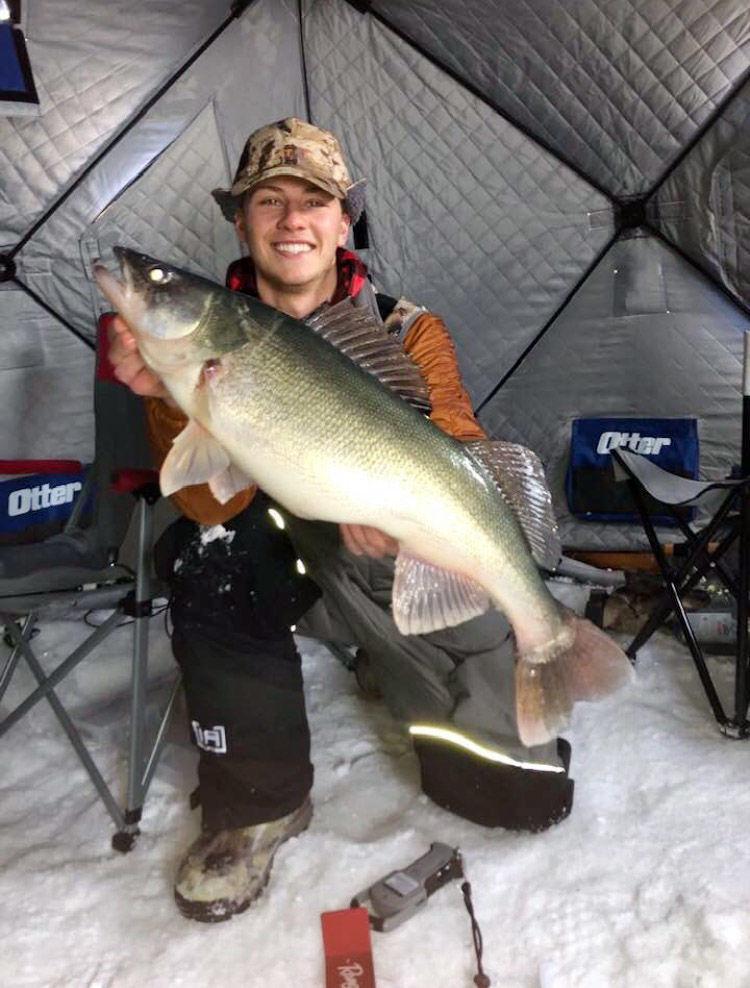 Wahl asked workers at the restaurant to call police, who asked a lot of questions. Ultimately, all the two North Dakotans could do was wait in their motel. It wasn't a long wait, as the authorities found the pickup about 15 miles away and used its OnStar equipment to shut it off. 
But police wouldn't let the two take the pickup once it was recovered because they needed to continue their investigation.
The people of Selkirk immediately stepped in to save the fishing trip. Before they left McDonald's, a woman offered them money and a ride. The owner of a bed and breakfast cooked them a meal and offered winter clothing and fishing gear. One person offered the use of a vehicle for the weekend. They got phone calls from numbers they didn't recognize.
"Our phones were just blowing up," Wahl said. "It was crazy."
Dave Kozyra, of Selkirk, picked the two up at their motel and took them fishing, according to Wahl, who didn't have much luck on the ice but Ouellette caught the biggest fish of his life, a 28.5-inch, 11-pound walleye. Wahl said he was happy for Ouellette because it capped a great weekend, one that could have been a disaster. But anglers are competitive, too.
"I did outfish him last month," Wahl said.
Three people were arrested in connection with the vehicle theft. There was some damage to the trailer hitch and the pickup was a mess, but all that was missing was a $100 bill, some small items and the pickup key.
"We got all the important stuff back," Wahl said.
Ouellette's mother delivered a spare key from Dickinson to Bismarck. Friends of Wahl and Ouellette took it to Selkirk from Bismarck.
The two might return to Selkirk as soon as next month, if the fishing heats up.
"I don't think we'll ever stop going," Wahl said.