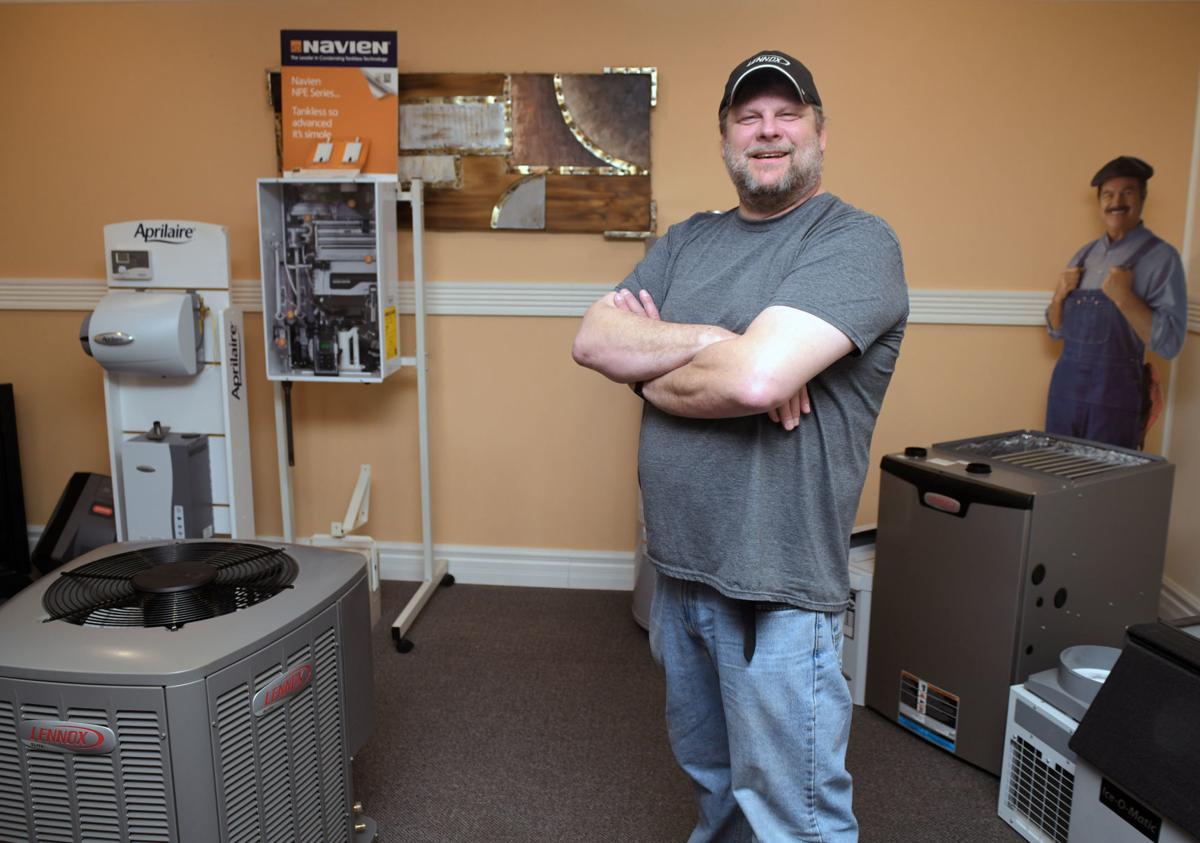 A Bismarck business specializing in heating, ventilation and air conditioning is seeking nominations for local essential workers to be awarded $37,000 in prizes, obtained from numerous sponsors, over 12 weeks.
Bismarck Heating and Air's Local Essential Heroes Contest kicks off Friday with the opening of the nomination window. Its aim is to recognize people in Bismarck, Mandan and surrounding areas who play an essential role in keeping society functioning, especially during the coronavirus pandemic.
"We want to open it up to everybody, not just the essential, essential services," Bismarck Heating and Air President Mike Kambeitz said. "Most people are going to think of teachers, nurses, doctors, police, firefighters. I want to really open it up to everybody. Think of those less-thought-of people that are really keeping -- you know, they really keep society running."
In addition to those already mentioned, Kambeitz suggests nominating janitors, corrections officers, emergency medical technicians, wait staff, store clerks, certified nursing assistants and day care providers. Nominees must be at least 18 years of age and live within 75 miles of Bismarck.
Nominations will be accepted April 24 through July 26 via The Bismarck Tribune's contest page, bismarcktribune.com/contests. Click on the "local essential heroes" link and follow the prompts. The contest link also will be provided on Bismarck Heating and Air's Facebook page, which can be located by performing a search on the social media site for the company's name.
Nominators will be asked to provide the nominee's full name and phone number, and a brief description as to why the person should receive an award.
The first set of winners will be announced May 8. Nine people will be selected every week for 12 weeks to receive a gift card for groceries, takeout or gas. Thirteen grand prizes, including a new furnace, landscape and design package and $1,000 cash, will be awarded at the end of July from all of the nominations received.
The names of the winners will appear in the Tribune each week and on Bismarck Heating and Air's Facebook page.
Additional sponsors of the contest are Rockstad Foundation, Big Boy, Snortum's Landscape and Design, Vallely Sport and Marine, ARCO Runway Express Mart, Capital City Motor Worx, Choice Bank and New Vision Security Systems.
"We were just hoping that this could at least take a little bit of the worry away and alleviate some stress," Kambeitz said. "Hopefully for the next 12 weeks, people are a little happy and excited, and have something to look forward to."
Concerned about COVID-19?
Sign up now to get the most recent coronavirus headlines and other important local and national news sent to your email inbox daily.