Sherilyn Johnson unloads her arms of lesson materials after walking into Sweet Briar School, the sounds of playing children behind her.
Model airplanes and a solar system hang from the ceiling. Maps, artwork and lesson plans cover the walls and boards. A bearded dragon basks in a terrarium.
"Our latest addition. Isn't that great?" Johnson said, looking at the tiny reptile that's the subject of a science project.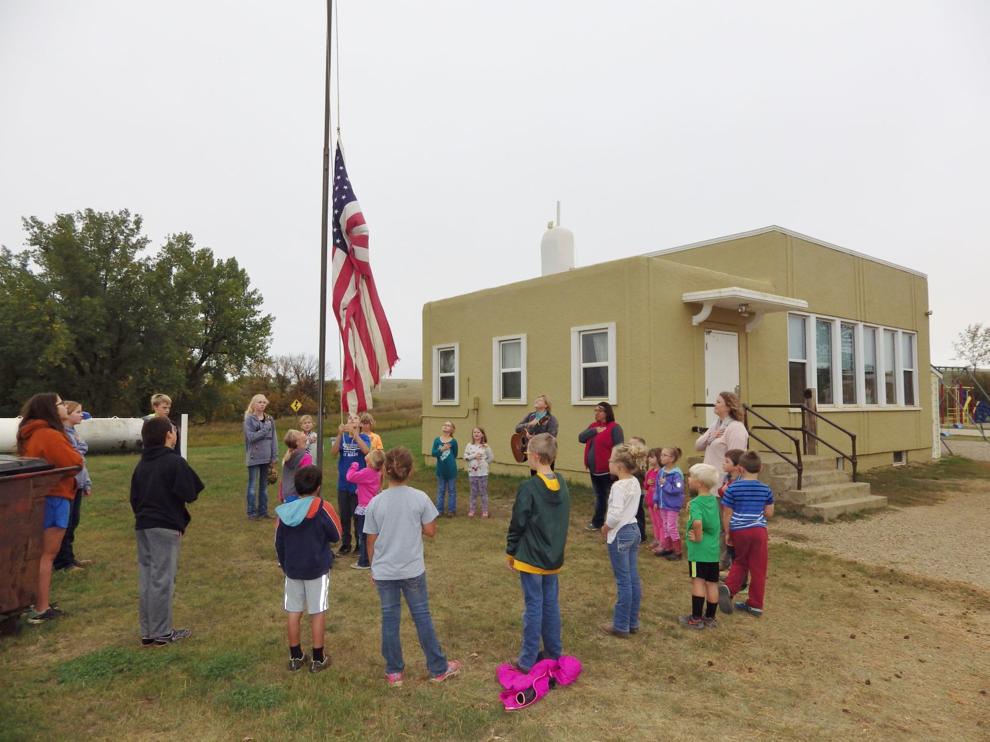 Located 12 miles west of Mandan, Sweet Briar School is a modern throwback to the many rural schoolhouses that once dotted North Dakota. And it's showing no signs of slowing down.
Enrollment at the two-room schoolhouse reached a record height this academic year: 22 students in kindergarten through seventh grade. There are no eighth-graders this year.
Two kindergartners will join next year, further increasing enrollment. Students hail from 12 families, some within the school district, others open-enrolled. After eighth grade, they may attend either Mandan or New Salem schools.
One-on-one
Sweet Briar School Board President Travis Wolf, whose children, father and grandfather attended there as he did, said the one-on-one interactions between teachers and students allow for as good an education as anywhere.
Technology helps, especially with grant money available. The yellow stucco schoolhouse built in 1936 — the school dates to at least 1913 — has a ton of gadgets for its students. IPads. Chromebooks. Green screen. Smartboard projection. Lego robotics. Claymation.
"We're not at want for any of the techie stuff," said Johnson, who teaches fourth- through eighth-grade. "You just have to keep up with it, professional development-wise."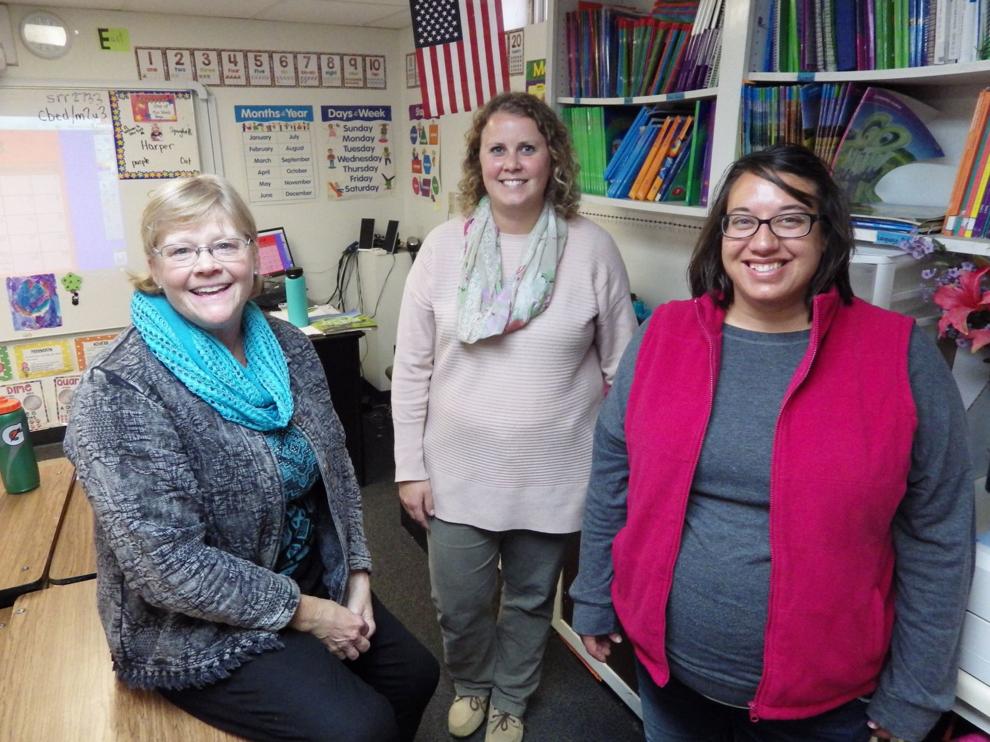 As the school enters a new era of steady growth, Johnson will be stepping away. She's retiring after 11 years at Sweet Briar School as the principal/teacher, with 13 years before that at the Almont school. She lives just 20 miles away on a farm and ranch and will be available for substitute teaching. 
Her eyes glisten when recounting her advocacy for rural schools over the years — testifying every two years on legislation that would close rural schools in favor of K-12 institutions.
"We just said, when the time is right, we'll know when it's time to close, and it's not right to take the option, the choice away from parents to have a smaller, close-knit, one-on-one ratio, rural education," Johnson said.
Local control
North Dakota Superintendent of Public Instruction Kirsten Baesler said she senses virtually no appetite from lawmakers to address rural schools as in years past. Local control will decide their fate, she said -- for example, Amidon's school district recently decided to dissolve after this school year, by board decision.
Improvements in classroom technology, athletic consolidations, even better snowplows have likely contributed to the continuation of rural schools, Baesler added.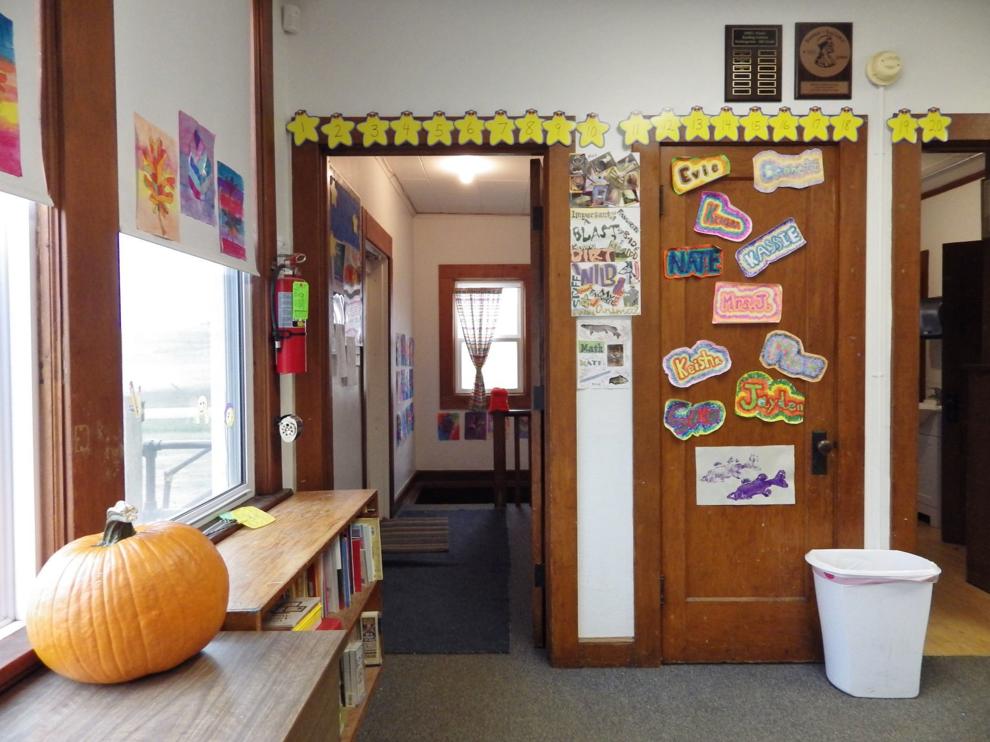 Rural students also aren't less socially advantaged than their city counterparts, according to Johnson, who said classroom technology, extracurricular and family activities provide the same opportunities for Sweet Briar's student body.
Katie Dahly, who's taught kindergarten through third grade at Sweet Briar School for six years, said there are different advantages with the small, rural setting.
"You get the same kids four years in a row, so if you know they aren't learning something one year, and the next year comes, that's what they're learning," she said. "You can grow with them, rather than have them a year and send them off to a different teacher."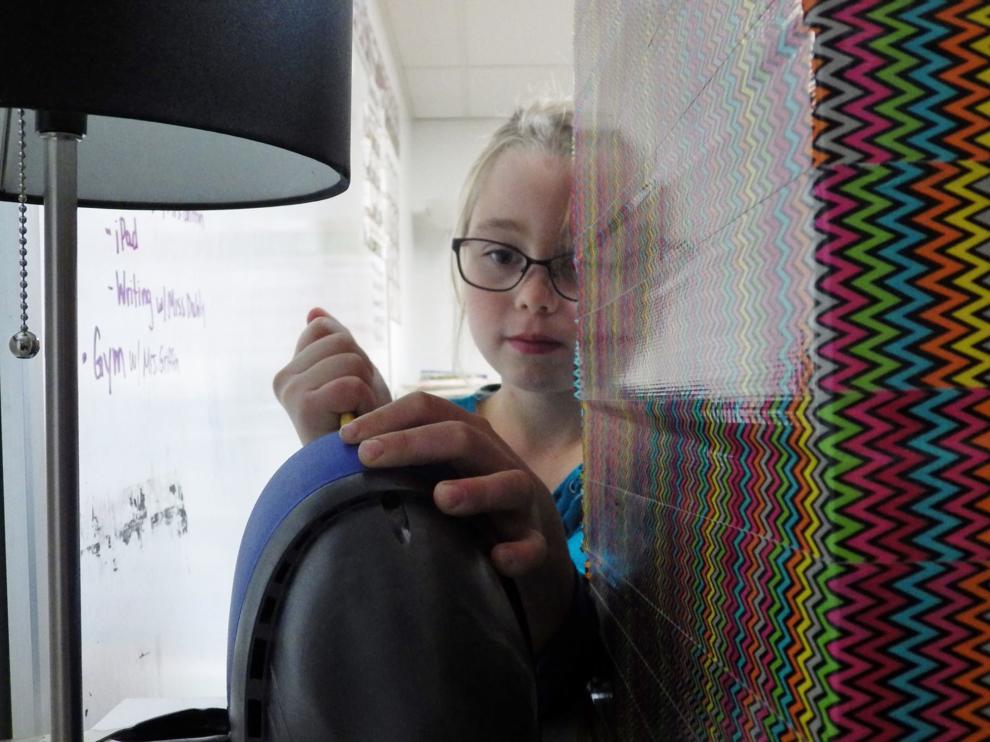 There's certainly no gap in her and Johnson's credentials: Dahly recently attained her master's degree in differentiated education, while Johnson holds a master's degree in health science.
The close interactions between grade levels also are a plus at Sweet Briar. Seventh-grader Kendra Tomac said she likes the "family" atmosphere of the school, where her younger sister and brother also attend.
"We get to help out the little kids a lot," she said.
'A good school'
As enrollment increases, Wolf said the school board is considering its options. Growth is a "challenge," he said. Finding a new teacher after Johnson's retirement shouldn't be a difficult task, if the candidates understand the setting.
"We've had pretty good luck finding teachers," Wolf said. "We've been fortunate to find very good teachers for our students all the time. I hope we can do it again."
Dahly, who lives in Bismarck and substitute-taught before her Sweet Briar years, said the school's setting and close-knit community appeal to her.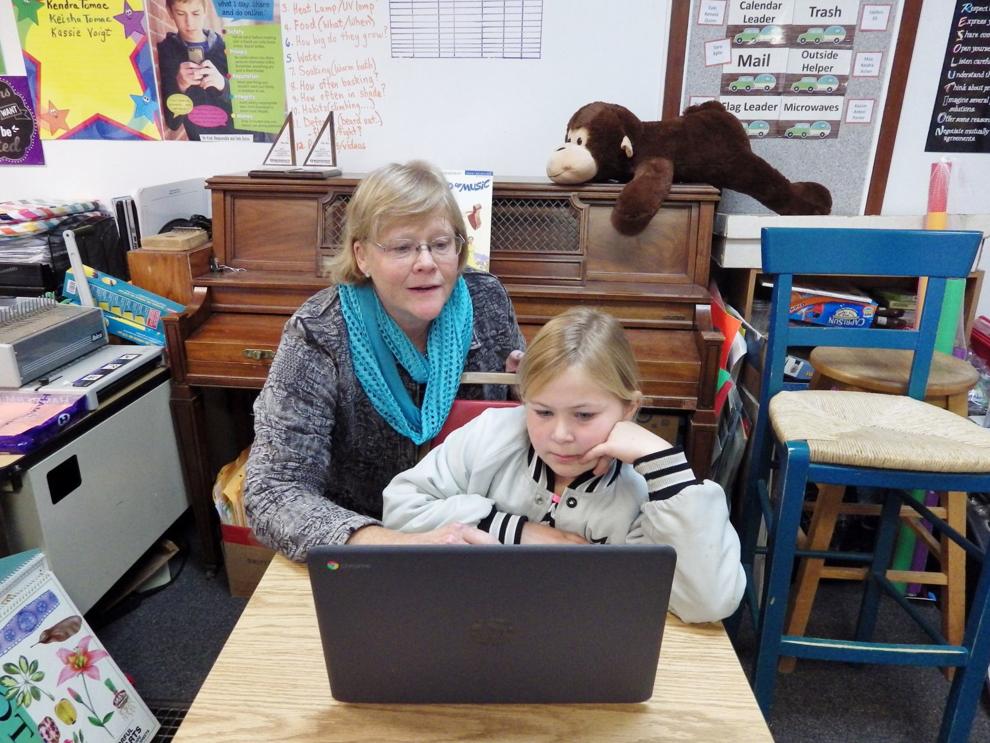 "Just all around, it's a good school and a good place to be," said Dahly, adding that Johnson's mentorship has helped.
Seventh-grader Nate McHugh said the small school makes it easy to make friends. Next year, he'll have four siblings at Sweet Briar when his sister joins him and three brothers.
Johnson pointed out McHugh's interest in math and engineering and how he led a group project in building the model airplanes hanging from her classroom's ceiling. Just one more opportunity that comes with a small school, she said.
Becky Griffin, who started this fall as an instructional aide, also attended Sweet Briar as a child, and agreed the schoolhouse is a "special place." She drives 20 miles every morning to take two of her children to the rural school.
"I just knew how special this environment was, and so it was worth the drive to get the kids here," she said.