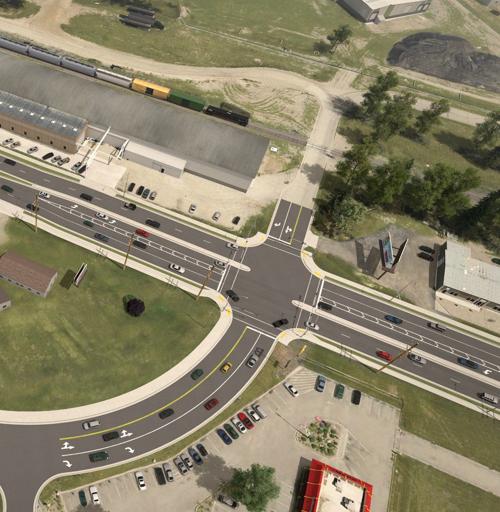 North Dakota's Department of Transportation is holding a second public input meeting on the proposed reconstruction of Memorial Highway in Mandan, a stretch of road better known as the "Strip."
The meeting is 5-7 p.m. on Tuesday at Midway Lanes, at 3327 Memorial Highway. It will include a presentation at 5:30 p.m., and opportunities for people to speak with project staff and share their comments. It's intended for people who were unable to attend a public meeting held in July.
You have free articles remaining.
Plans to upgrade the roughly 2-mile section of road have been in the works since 2010, when the Bismarck-Mandan Metropolitan Planning Organization and the city of Mandan commissioned a study. Improvements being eyed include adding a sidewalk and walking trail, as well as a traffic light near McDonald's.
The estimated preliminary cost is between $35 million and $40 million. The federal government will cover 81% of the cost, the state 9% and Mandan 10%. The first of three construction phases is scheduled to begin in spring 2022.